CONSOL Energy Inc.
General counsel with a heart of transformation
After more than 150 years of operating as a coal mining company, in July 2017, CONSOL filed a Form 10 with the SEC to spin off its coal assets, retaining control of its natural gas business. Done for a host of reasons, the move was ultimately made to strengthen both divisions by allowing each to have its own management team, boards of directors and investors, and focus on its own goals and objectives.
While the spinoff itself made for plenty of news, it speaks to a larger story, one that gets less attention. That's the story of reinvention, says Stephanie Gill, CONSOL's vice president and general counsel, who reflects on what it means for her and her longtime employer during a mid-July conversation with Vanguard.
Finding strength in separation
The spinoff is consistent with CONSOL's culture, Gill says. Even at 150-plus-years, CONSOL is always looking at things anew, always reinventing, she says.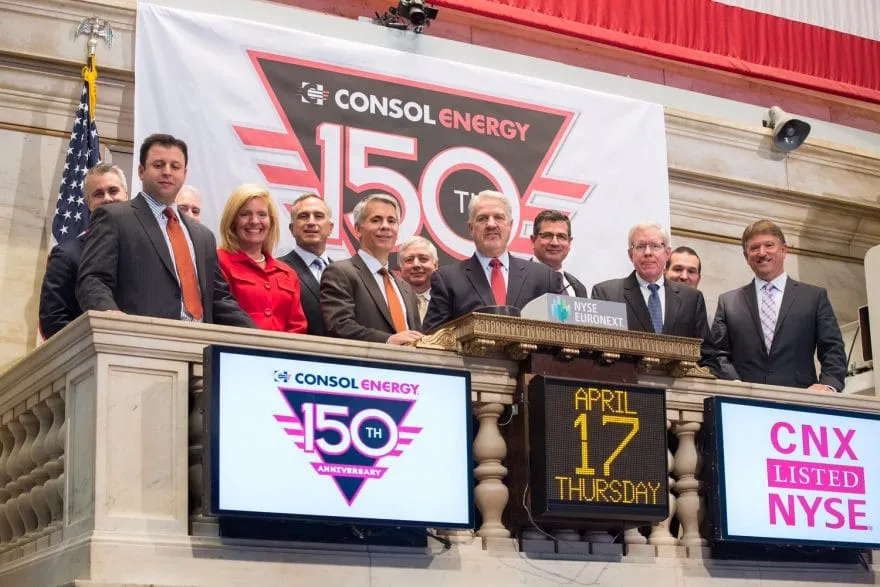 A few years ago, CONSOL announced its intent to separate its coal and natural gas businesses. In 2013, it sold its West Virginia coal mines. In 2016, it followed with the sale of its Virginia coal and surface coal mines. The 2017 spinoff will be the final step in separating the coal and gas businesses.
"Looking through employees' point of view, it's just a clearer message: coal all the time on the coal side, gas all the time on the gas side," Gill adds. "It just frees both companies to get away from this conglomerate overhang that we've experienced in the last few years."
A fresh focus
Gill joined CONSOL in 2005 and has seen the company through more than a decade of change. Through the spinoff, she has assisted with the legal analysis of the separation and is working to ensure that each department is ready to separate when the time comes.
Gill came well prepared for this. She is a transactional lawyer by trade, and she specialized in corporate finance transactions as a shareholder at Buchanan Ingersoll & Rooney PC before joining CONSOL.
But the spinoff has required Gill to look at the business with a new perspective. Photography as one of her hobbies, Gill has never been afraid to try a new lens.
"For a long time, we looked at ourselves as a conglomerate," she says. "Now we're being asked to shift that focus a bit and look forward to a time when we're a pure play E&P company."
In shifting her vision, Gill has come to realize how critical all the moving parts within each department are and how legal is a commonality amongst all of those parts and pieces.
Small but mighty
Since joining the company, Gill has led another important transformation.
"Looking at the legal department, I am most proud of the people I've hired," she says. "… We can talk about transactions and cases and regulatory filings, but at the end of the day, the most important resource here at CONSOL Energy is its people."
Years ago, CONSOL's legal department had more than 15 attorneys. Today, the department has been streamlined and consists of just five attorneys. They are a diverse and seasoned group who handle a spectrum of issues, not just a niche practice, which has allowed CONSOL to bring more of its legal issues in-house.
"That's one way we've reinvented," Gill says. "Another way is we have reassessed the law firms that provide services to us and attempted to ensure that, at the end of the day, we are getting the most value for every dollar."
Budgeting for success
Previously, the thinking at CONSOL, and many companies like it, was that legal provided a service and the cost simply was what it was.
"Nowadays, legal is run more like a business, and while we still provide legal services, we are much more laser focused on costs, efficiencies and effectiveness," Gill says.
Each year, the legal department develops a strict budget, a budget that is rolled up into the company's larger budget, which is approved by the board of directors. The legal department asks its key law firms, those it has partnered with over the years, to help it adhere to the budget by ensuring that projects are staffed appropriately—not too fat, not too skinny—and requesting reasonable rates.
The last few years have been especially challenging for the energy sector as a whole, but Gill says CONSOL's success has been its hyper-focus on containing costs, and that includes legal costs.
Uncharted territory
More than once, Gill has reinvented herself on a personal level, too. That is, perhaps, why she's so comfortable with change now.
As a Wharton School undergrad at the University of Pennsylvania, Gill enrolled as an accounting major, but when she saw how business solutions were a combination of numbers and an understanding of legal implications, she found herself on a new course, pre-law.
After graduating from The Dickinson School of Law, Gill had a successful career in law firms. As she transitioned in-house at CONSOL and progressed to general counsel, Gill realized quickly that her role was not just about providing legal advice but about marrying that legal advice to practical business solutions.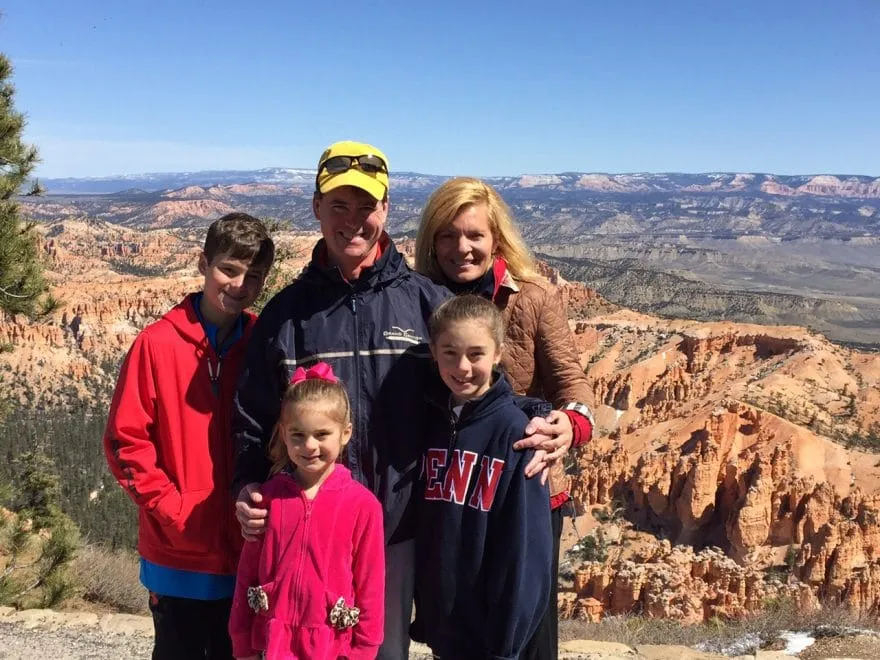 "Very quickly I realized that this isn't just providing a black and white legal answer, but rather a matter of working with the different departments to develop an answer that was workable from their perspective," she says. "It's not just about saying yes or no, but rather, it's a process, being part of the team to provide the best, most practical advice that works for everyone, while maintaining CONSOL's core value of compliance."
Prioritizing balance
Gill has thoughtfully defined her role as general counsel. To her, the position is not just a job, it's a profession. So, naturally, she says, it's a part of her personal life, too.
"Outside of the office, I do have three children that mean the world to me, and on any given day, it's a matter of balancing work and personal life, and it's not always 50-50," she says.
"It trends one direction or another at any given time, but ultimately it's about balancing and having an understanding family and workplace."
Gill says she's lucky to work for a company that honors and respects people who have families—further proof that CONSOL is among the forward thinking.
Showcase your feature on your website with a custom "As Featured in Vanguard" badge that links directly to your article!
Copy and paste this script into your page coding (ideally right before the closing