David Koshers – Progressive Credit Union
As the taxi industry falters, lenders are getting creative to minimize the losses on loan portfolios
For decades, only cab drivers who purchased taxi medallions from their municipality were allowed to pick up passengers on the street. In 2013, New York City auctioned medallions for as much as $1.26 million; the city auctioned 200 medallions for $230 million that year.
Now, with ride-sharing apps like Uber and Lyft, nearly anyone with a smart phone and a car can use these apps to get paid for driving passengers, and they don't need a medallion to do so. This puts taxi drivers and taxi financers like Progressive Credit Union (PCU), who supplied the million dollar loans to purchase or refinance taxi medallions, in a tough position.
People like David Koshers, general counsel for PCU, are working to minimize losses and to stabilize PCU's taxi loan portfolio and the taxi industry as a whole.
The American dream
In the heyday, a cab driver could borrow up to 90 percent of a medallion's cost, and as its value increased, he or she could draw money against it to purchase a house, buy additional medallions, pay a child's college tuition or invest in other business opportunities.
"It's very much the epitome of the American dream," says Koshers, who joined PCU in 2011 and has watched this story unfold. "Many of the men and women who became successful in this industry emigrated from other countries, had few other opportunities and started out by driving a taxicab 10, 15, 20 hours a day."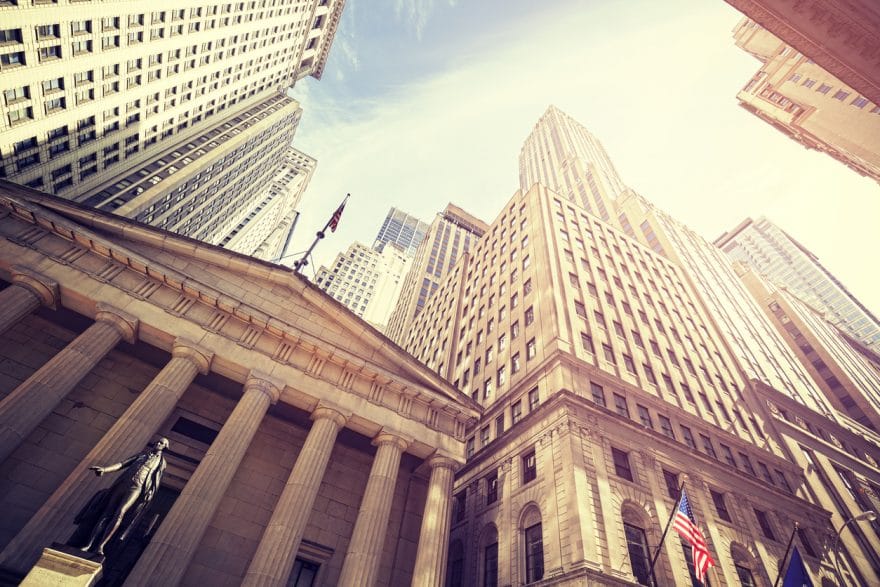 It was such a strong business that PCU, like many other lenders, deemed this type of lending to be relatively safe and sound. PCU has been around for 99 years, and it's been lending on taxicab medallions for more than 50 years. Roughly 85 percent of PCU's loan portfolio is comprised of loans to medallion owners in various cities like New York, Chicago, Boston, Cambridge, Newark and Philadelphia, and the size of those loans vary from $50,000 up to several million dollars.
As PCU's sole in-house legal counsel, Koshers is working to find the best legal approach to keep these loans performing and minimize the credit union's losses.
"What's happening is that the 'value' of these medallions has dropped substantially, as drivers and passengers have migrated to the various ride-sharing apps like Uber, Lyft, Via and Gett to name a few," Koshers says.
The uncertain value of the medallions has caused lenders like PCU to tighten, if not completely freeze, their lending to the taxi industry.
"Progressive is really committed to keeping the industry afloat."
Because PCU is relatively small—it has just one location in Manhattan—it has personal relationships with many of the medallion owners, and its first inclination is to try to restructure the problematic loans in a way that benefits everyone involved.
"Progressive is really committed to keeping the industry afloat," Koshers says. "You have other financial institutions that may have gotten into the medallion-lending industry late in the game, or it's such a small portion [of their business], and they may not share that same sentiment."
It's not always as easy as simply restructuring a debt, though. There are times where Koshers and his team have to become more aggressive in their legal and collection strategy.
"At times it can be tough, but I think you have to try to take the personal element out of it, and treat it more as business," Koshers says. "Ultimately, I have a fiduciary duty to Progressive's members and its board of directors."
A larger tech vs. establishment story
As a New York City resident, Koshers recognizes that cabs are part of the fabric of the city. Still, he recognizes that ride-sharing companies like Uber and Lyft are good services.
"Whether you are in the taxi industry or not, I don't think anyone disputes that these companies provide a lot of easy transportation options," Koshers says. "The growing animosity among taxi owners, lenders and their lobbyists stems from what they see as an unequal playing field."
Medallion owners have to meet burdensome and costly requirements—like purchasing the medallion from the municipality, adhering to vehicle maintenance standards, maintaining certain types of commercial vehicle insurance, getting fingerprinted and submitting to stringent background checks.
Uber and Lyft drivers have a much lower cost of entry. In many cities, anyone with a car and driver's license can sign up for these app-based services and start picking up passengers.
In some places, medallion owners and lenders are suing their municipal governments or the agencies that issued the medallions for selling them an exclusive right to pick up passengers—a right that is no longer exclusive.
"The Uber vs. taxi battle is really a microcosm of what's going on around the world today," Koshers says. "It's a battle of technology versus older, more established industries."
It's similar to the way Airbnb is changing the hotel industry, or companies like Amazon and Fresh Direct have challenged the existence of large supermarket chains, he says.
"Technology is evolving at such a rapid pace that many industries and their regulatory bodies either can't evolve with them, or can't evolve fast enough," Koshers says. "With talk of driverless cars and delivery drones, this could be just the onset of massive change."
"The Uber vs. taxi battle is really a microcosm of what's going on around the world today. It's a battle of technology versus older, more established industries."
Koshers foresees that PCU will still be dealing with these issues well into the future.
"Until things in the industry stabilize a bit, this will continue to take up a lot of my and my colleagues' time and energy," he says.
To protect itself, PCU is no longer offering new taxi medallion loans, but rather trying to work through the problems, grow its deposits and diversify its lending in areas such as commercial real estate. All of this means more work for Koshers and he embraces his role.
"Despite the situation at hand, I personally see it as an opportunity to learn, grow and experience things that I had not previously [dealt with]," Koshers says.
Showcase your feature on your website with a custom "As Featured in Vanguard" badge that links directly to your article!
Copy and paste this script into your page coding (ideally right before the closing