Dennis Reinhold – Securus Technologies
Innovating the correctional system, no holds barred
If you've ever watched "Orange is the New Black," "Oz," "The Shawshank Redemption," or any of these TV shows and movies about life behind bars, you know that it's no "fairy tale world"—or so the ever-omniscient Morgan Freeman reflects in the latter adaptation of the Stephen King novella.
And when people are released from correctional facilities, recidivism rates average somewhere between 50 and 70 percent.
Just let all that sink in for a moment.
Dennis Reinhold and his colleagues at Securus Technologies certainly have—and in response, they're transforming the Dallas, Texas-headquartered company from one that not only connects inmates and their families, but prevents criminal activity in jails and prisons, reduces re-offenses and improves post-incarceration life.
"We're really, really focused on social responsibility," says Reinhold, Securus' senior vice president and general counsel. "Every day we're trying to find ways to make our products more accessible and more affordable, in order to improve communications between incarcerated individuals and their friends and family."
Transforming connections, lives
Contracting with more than 3,000 correctional facilities across the U.S.— or approximately 45 percent of the market—Securus' proprietary technology allows inmates to communicate with friends and family members via voice, video and email platforms.
And during COVID-19, when many facilities halted all visitations, the company gave away 30.7 million free call credits, as well as 16.5 million free emails and 5.6 million free video connections, says Reinhold.
Most notably, though, the company has helped thousands of incarcerated men and women receive their GED diplomas through free online classes accessed via tablets. Many more have attended free college level courses and earned college credit hours as a result of the company's partnerships with online universities. Just since March, Reinhold notes, roughly 13,500 inmates have gained access to post-secondary educational programming through Securus' free platform.
The company also supports jobs training and placement programs, including Texas' acclaimed Prison Entrepreneurship Program. That initiative puts select inmates through intensive training culminating in a "Shark Tank"-like presentation before a panel of CEOs.
"We're trying to help people get jobs before they get out," says Reinhold, "to stop the incarceration cycle, to give them a fighting chance."
Patents pending—and then some
This includes stopping criminal activity on the inside—and that's largely been aided by Securus' aggressive patent portfolio program.
Upon joining the prison communications firm 15 years ago, Reinhold noticed the "many great ideas floating around." His colleagues, he explains, had lots of ideas for cutting-edge technologies.
So he established a program that financially rewards employees whose ideas or inventions receive patents. It's been nothing less than a success: In 2005, Securus had 35 patents. Today, it holds more than 290—spanning from phone call recording technologies, to sophisticated mapping abilities, to drone and contraband detection—with another 91 pending. Typically, the company is awarded 20 to 30 new patents a year, Reinhold says.
And he holds one himself, involving biometrics and voice recognition that helps identify fraud and criminal activity through prison calls. He's also part of a team that was awarded a patent in September 2020 involving drone interception capabilities.
All told, these technologies have helped decrease and prevent criminal acts such as sex trafficking and child pornography, drug smuggling, even planned hits, Reinhold says. Law enforcement often uses data and forensic analysis from Securus Technologies in court cases, and company representatives regularly testify on such matters.
But with technology continuing to advance, Securus must keep up, Reinhold says; most recently, it has been exploring ways to deal with drones and contraband cell phones. Drones, which have little to no traceability and can be operated from miles away, can fly over prison yards to drop drugs or weapons, for instance, while cell phones can be used to conduct criminal activity from within prison walls.
To help thwart the latter, the company developed a system that captures and catches signals from smuggled phones. It can also be used to gather intelligence, block, intercept and terminate calls.
"We're at the forefront of coming up with solutions to stop such methods and technologies that are allowing criminal activity to continue," says Reinhold.
Prisons, plane crashes, pizzerias
Prior to and including Securus, Reinhold's unique life story has connected all three.
An aspiring lawyer since the third grade and the first of his family to go to college—he holds a business administration degree from the University of Illinois at Urbana-Champaign and a JD from Saint Louis University School of Law—Reinhold has worked in-house and in private practice, traversing the globe and global law in both respects.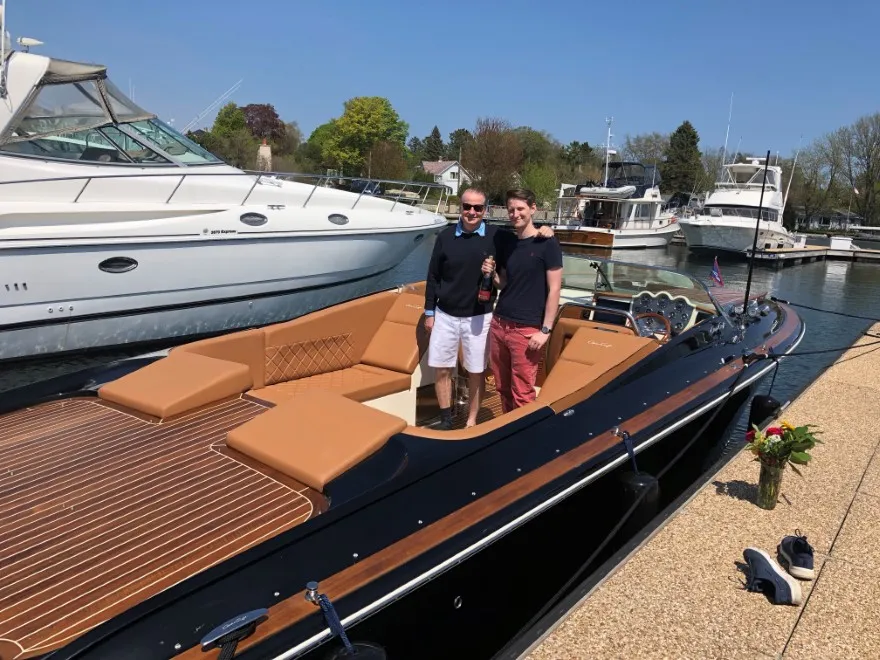 One anecdote from his early days is indicative of his tenacity and work ethic: He interviewed with a general counsel at a large company as a favor via a common contact, only to find out that the company didn't have a job to offer. So he proposed he come in Monday morning and work free for 30 days. He did and was soon hired—and ended up staying with the company for several years.
And it was while with air filtration industry giant AAF International that he had a jolt in his career journey—literally. While performing joint venture work in China in the mid-1990s, he caught a flight on a regional secondary carrier whose passengers included not only people but cages full of chickens and goats. But the small plane quickly ran into engine problems; its wings caught fire and it crash landed in a cow pasture.
"It skidded down sideways with one wing missing," Reinhold recalls. Everyone aboard was Ok, though. "All the people, goats and chickens got out."
Another stop along the way involved the launching of Campania Pizza and More, the first genuine Neapolitan pizzeria in Dallas in 2005. The enterprise came about after a casual conversation over dinner and wine on one of Reinhold's many trips to Italy.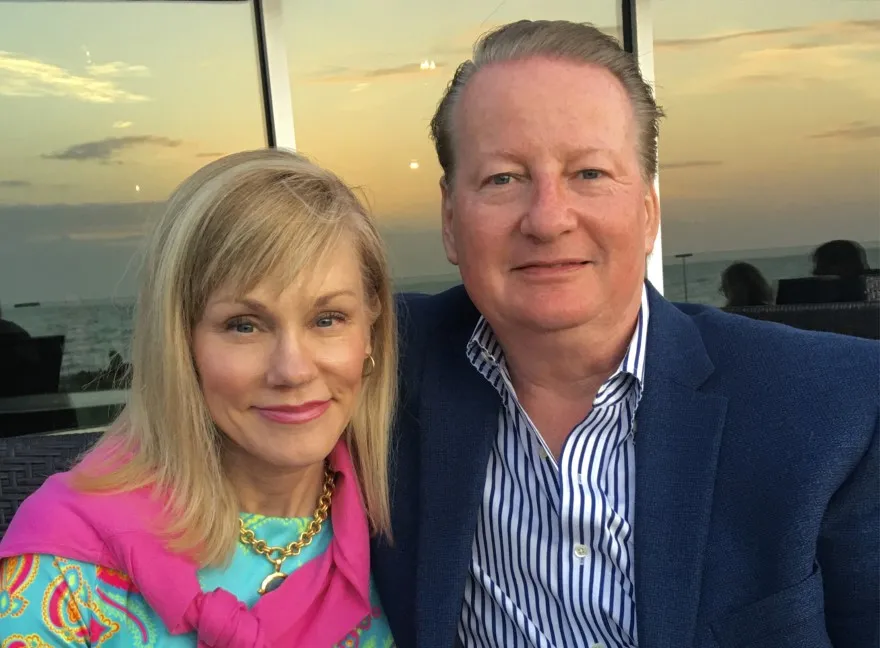 "You say lots of things when you're sitting around in Italy drinking wine," Reinhold jokes. In this case, the rumination materialized.
The restaurant featured all authentic Italian ingredients and rotating chefs from Italy. It garnered endless accolades as one of D Magazine's Ten Best New Restaurants in Dallas; Pizza Today magazine's Pizzeria of the Year; and Rachael Ray named it as one of the best pizzerias in America in her March Madness contest. Reinhold and his partners then opened a second location.
Still, he got out of the business in 2016, because, as he notes, "it became too much trouble juggling a restaurant with my day job" and he had accomplished his goal of bringing authentic Neapolitan pizza to Dallas.
Today, at Securus, he is involved in oversight and enforcement of the company's extensive patent portfolio, business advisory planning, contract and litigation management, mergers and acquisitions, regulatory and government affairs, and corporate governance.
And, of course, helping further the company's mission and transformation.
"When I started in 2005, we were just a telephone company, but we have transformed into a technology company," says Reinhold. "We're trying to be a better steward, trying to make society better. It's just part of who we are now."
Showcase your feature on your website with a custom "As Featured in Vanguard" badge that links directly to your article!
Copy and paste this script into your page coding (ideally right before the closing