Heidi Young – Publicis Re:Sources USA Inc.
A snapshot of the advertising world from one of its deputy general counsel
Somewhere in her files Heidi Young has a copy of the now defunct British music magazine "Melody Maker," with a photo of The Ramones on the cover—a photo that she shot.
Today, Young is executive vice president and deputy general counsel for Re:Sources USA Inc., a shared services group that supports Publicis Groupe, the third largest communications company in the world.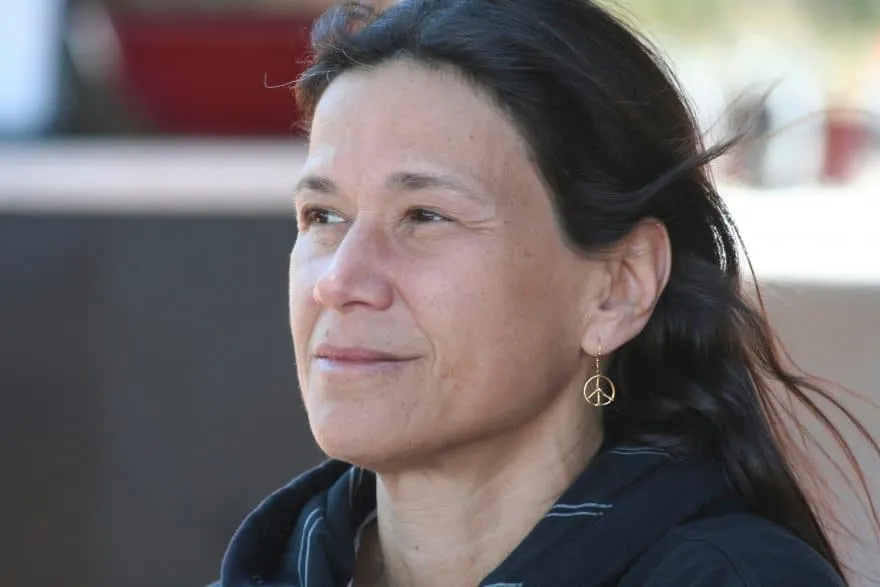 Young's legal department has overseen ads like the "Like a Girl" campaign by Always, in which the brand appealed to millennials by turning the phrase from an insult into an empowering message; and the "Mayhem" character featured in the Allstate campaign, which featured actor Dennis Winters as a destructive force that stirred up mayhem and left Allstate to swoop in and pick up the pieces, as well as other campaigns for the likes of major advertisers like Toyota, Heineken, Procter & Gamble, T-Mobile and more.
Young's team reviews all of the agency's creative work across several platforms. On a given day, they might counsel on copyright, trademark, right of publicity and false advertising, among other substantive areas, and negotiate the myriad of contracts required. On other days, the team might find ways to make a new type of advertising possible without legal precedence to guide it.
She started, though, on the other side of the creative world.
Young graduated from the University of Pennsylvania with a bachelor's degree in French language and literature. After graduation, she moved back to New York City, where she started photographing musicians. She befriended a music journalist for Melody Maker magazine and partnered with him to take the photos that accompanied his articles.
"I began to understand that the creative world and, for me, at that time, it was particularly the music world, has this whole other business and legal side to it. I began to understand the importance of agreements. I became very, very interested in this other aspect, this notion of written contracts—understanding them, strategizing over them and drafting them," Young says.
So she enrolled in Fordham University's School of Law.
Finding her way
As a new attorney, Young worked briefly for a sole legal practitioner—a litigator—and, while she developed a solid understanding of what happens when things go wrong, she discovered early on that she did not want to litigate; she wanted to be at the starting point, when the parties wanted to work together.
"Just when I think I've seen it all, someone decides to create a campaign involving building a climbing wall in Times Square, or a campaign involving writing, producing and posting real-time short videos throughout the Super Bowl." Young says.
Before long, she took the kind of risk you only take when you're young, opening her own legal practice, catering to people in the music world—drafting and negotiating their contracts. Because her clients were singers and songwriters, they'd want to meet at odd hours—like 3 a.m. after a gig—and because Young was hungry for work and passionate about it, she'd agree.
But time changes all, and when an opportunity to go in-house for the advertising agency, J. Walter Thompson (JWT), came up a few years later, Young seized the chance for normal business hours. She also hoped to learn the ropes as in-house counsel.
Young worked her way up to associate general counsel, and after nine years at JWT, she was recruited as general counsel for Saatchi & Saatchi, a global advertising agency.
In 2000, Publicis Groupe acquired Saatchi & Saatchi; a couple of years later, it acquired Leo Burnett, another global advertising agency, and has continued to make many major acquisitions since then. In 2009, Publicis Groupe moved its legal team into its shared services group, Re:Sources USA Inc., at which time, Young was promoted to deputy general counsel, responsible for all of Publicis Groupe's creative agencies in the USA.
Advising ahead of the curve
Though her current role is fast-paced and stressful, Young thrives on it. That's partly because she still feels connected to the creative world.
"I'm astounded by the things people come up with," Young says. "Just when I think I've seen it all, someone decides to create a campaign involving building a climbing wall in Time Square, or a campaign involving writing, producing and posting real-time short videos throughout the Super Bowl. So, on any given day, what might start out as a kind of whacky idea walks in my door and I am asked to help make it happen without legal repercussions … that keeps it very exciting."
When advertisers want to use technology for advertising in a way that has never been done before, it's more challenging to advise them because often there aren't yet any laws, court decisions or guidelines on which to base that advice.
"It's incredibly challenging," Young says. "It's also very serious business because you are advising the creative and businesspeople; they are listening to your advice, they're relying on your good counsel."
Evolution
She says her career is an amalgam of absolutely loving what she does, and at the same time, learning to adapt a thousand times a day to a frantic business—new platforms, new technologies and new creative ways to use them. You have to understand them in order to give counsel on them and that means learning all the time.
Though Young is no longer photographing professionally, photography is still a creative outlet. When she has the time, she takes classes at the International Center for Photography in New York City.
Travel is another way Young decompresses; on a recent safari trip in Botswana, she took more than 2,000 pictures, including photos of lion cubs with their mother. That piqued her interested in wildlife photography, and she recently spent time taking pictures of tropical birds in Ecuador's cloud forests.
Young recalls how, as a freshman in college, her roommate was a bird watcher. "I just thought that was the weirdest thing on the planet," she says. "Now that I have had the privilege of spending this time in the cloud forest photographing birds, I completely understand. Birds are amazing!"
As that college French language and literature major, Young never would have imagined she'd be deputy general counsel for one of the largest marketing and communications companies in the world. But today, after what Young calls a circuitous route from language and literature to photography, then to music, then to law school, and then to deputy general counsel in a creative business, Young attributes her fascination with contracts to her love for writing.
"There's something about writing of any kind that I just really appreciate," Young says. "What can I say? That love of writing—of words—remains, even in the context of a contract—if you can believe that."
Showcase your feature on your website with a custom "As Featured in Vanguard" badge that links directly to your article!
Copy and paste this script into your page coding (ideally right before the closing