Jamie Coss – Moneycorp US
Show her the money
If there is one thing Jamie Coss can appreciate, it's a good investigator with an eye for detail—especially in an age when the level of international money laundering and fraud is on the rise.
Case in point: Coss tells the story of a sophisticated email that was recently intercepted by a member of Moneycorp's team. The employee recognized an old logo of Barclay's Bank—no longer in circulation—that was used on internal communications asking for money. It was a tip-off that it was not a legitimate transaction.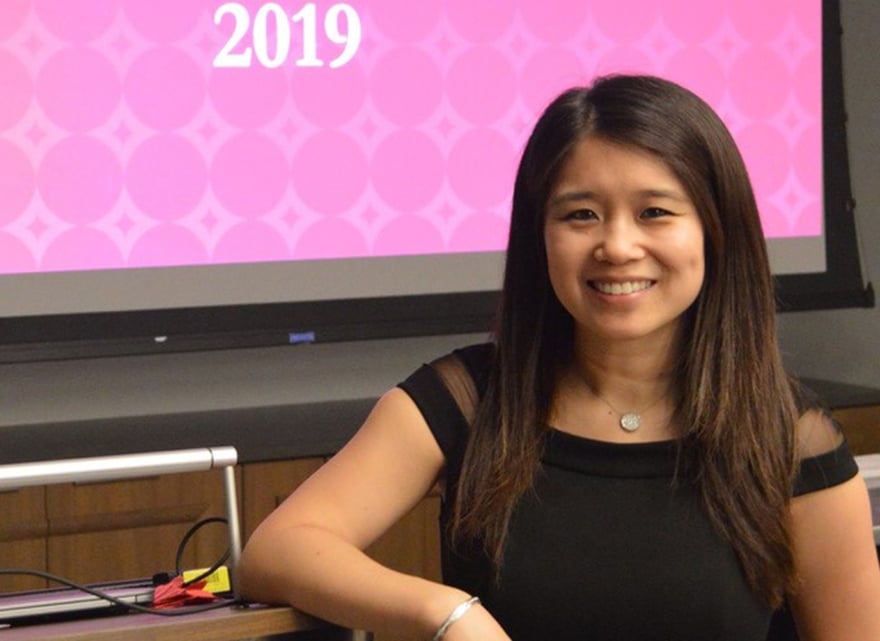 As a former researcher in a bioengineering lab, investigation plays into Coss' roll as the tech-savvy general counsel for Moneycorp US and one of Moneycorp's U.S. executive representatives.
"I really like the global aspect of the job and bouncing around to help different offices," says the new mother, currently on maternity leave. "I love the executive team. Working with people that function at such a high level is very motivating."
Capitalizing on the colonies
Founded in 1979, the UK-based company oversees foreign exchange and global payment services.
Coming on board this spring, Coss is in charge of Compliance and Regulatory development for the company's expansion into the U.S. market and the Americas.
She's currently participating in the development of a digital transformation project and is responsible for its integration into the regulatory environment of all the U.S. offices. Efforts here, she says, will pay dividends to ensure the company stays ahead of individual state and federal regulations.
An aspect of the project will include enhanced use of machine learning and automation with real-time customer profiling to move things along. The software Moneycorp is using is called Fiserv. As Coss explains, it can analyze a client's transactions and determine if any single transaction is outside of the norm of what that client usually transmits. For instance, if a client is a wine importer who normally sends around €25,000 to France and Italy four times a month, the software will remember this. If all of a sudden that client sends more, sends to a different geographic location or sends double the amount of transactions, the system will alert Moneycorp.
"This way we can know right away when something is amiss and investigate if there is an issue," she says.
In general, she says, it's been easy to reach out and get support even though so much of the business is in the U.K. Coss adds she will be traveling outside of her assigned region to address compliance matters and IT fraud in India later this year.
But for now, the new mother's focus is stateside.
"It's never too late to try something new, and it's better to try something instead of nothing at all," she says.
Let's get digital
As Moneycorp expands the global footprint of its business—especially after recent business acquisitions in 2018—Coss says there is a greater need to upgrade services digitally, not only to ensure continuity in services, but also to allow for a greater online self-service component.
Transitioning the legacy systems from other companies into an upgraded Moneycorp fold takes time but will build efficiencies.
"Our upgrades will allow a client to control everything regarding their account, from purchasing currency to submitting vendors on their own," she says. "Corporate clients can do that right now in the U.K., but not in the U.S. yet."
Future projects will tend to be smaller and include migrating the last of the new clients left on legacy systems in Moneycorp; looking into new solutions for anti-fraud and risk management; and developing new products to sell.
One of the biggest challenges is the process of change during the integration following acquisitions.
"Most employees with an acquired company are used to handling things in a particular way. Being able to bring everyone around to work in a new company culture that is not threatening takes time, but you focus on a common vision," Coss says.
On guard
Such integration is essential in the fight against cyberthreats, which most often come in the form of phishing emails.
"This is the benefit of having excellent, well-seasoned people working for us for a long time," she says. "We are able to stop this."
To fight against fraud, Moneycorp is staying in constant communication with its clients; educating them to better identify nefarious emails and encouraging them to take precautions, such as updating passwords, and using telephone communications before and after sending an email to its intended source.
Switching from science
One thing Coss learned in college was what she did not want to pursue.
Earning her bachelor's degree in microbiology from the University of Wyoming in 2004, Coss was on track to earn a doctorate as a researcher, but was souring on the sciences. The lab's counsel at the time recommended a career in law, which intrigued her.
She attended George Mason University's Antonin Scalia Law School and earned her J.D. in 2010. Following law school, she took her first general counsel position at Tempus Inc. in 2012, working there for four years and focusing on compliance. She also did some patent litigation work but didn't like it, so she jumped into the technology field by training on full stack web development—where both the front- and back-end technological processes are developed on a website—at Thinkful in 2017.
Coss worked as a full stack developer for Personal Projects for five months in 2017. Then she became a senior developer for Lightning Fruit for two years before coming to Moneycorp US.
"One of the biggest things I learned throughout my career is to stay optimistic; the people around you feed off of you in the workplace," Coss says. "It's common and easy for people to panic about something, but I've learned if you react in a positive way and reach out to people to offer solutions, they can overcome anything."
Showcase your feature on your website with a custom "As Featured in Vanguard" badge that links directly to your article!
Copy and paste this script into your page coding (ideally right before the closing