Sean Hughes — Tabcorp
Lengthy acquisition finalized, Tabcorp is off to the races
In Australia, the first Tuesday of every November is the Melbourne Cup, the most prestigious thoroughbred horse race in the country and a nationwide tradition since 1861.
In 2017, it was also the day that Vanguard spoke with attorney Sean Hughes of Tabcorp, a major sponsor of the Melbourne Cup carnival and one of the largest gambling entertainment companies in the world.
Although the Melbourne Cup is a holiday in parts of Australia, the group general counsel was busy at Tabcorp's offices deciding where to position his lawyers in order to anticipate the legal team's next challenge.
Everybody has an opinion
There's quite a lot of judgment involved in gambling, Hughes explains, citing social concerns about the potential for addiction and religious or other moral objections. As a result, the gambling entertainment industry is heavily regulated in Australia, on both the federal and state levels.
"When I first told some business colleagues and friends that I was moving from the safe world of funds management and pensions to a gambling company, quite a few people were surprised," he says. "A few even said, 'I can't believe you'd do that. It doesn't seem consistent with your ethics and your background as a regulator.'"
On the other hand, Hughes says governments also see the benefits of legal gaming, as it can generate a lot of tax revenue. Additionally, the ability to place wagers with a law-abiding entity can deter citizens from participating in illegal gambling, another thing regulators are keen to avoid, Hughes explains—especially since underground rings can be covers for money laundering, embezzlement and corruption-related activities.
"You have to educate—like with alcohol—that excessive consumption can be harmful," he explains, because it's both socially responsible and legally required.
This revenue-generating activity is meant to be fun, Hughes stresses. After all, it's a major part of the entertainment industry—and not just in Australia. In America, entire cities like Las Vegas and Atlantic City are dedicated to the pastime, and even non-gamblers enjoy watching high-stakes events like the Kentucky Derby, the Super Bowl and the next big boxing bout.
"It's a great addition to your diet of entertainment options, and we try to make it as enjoyable as possible," Hughes says.
The big score
Tabcorp recently agreed to a merger with Tatts, a wagering, lottery and gaming company that was previously Tabcorp's competitor. The $11.3 billion transaction is one of the most significant and complex mergers in Australia's history, and the new company is now one of the largest gambling entertainment companies in the world.
Even before the agreement, it was already historic from a legal standpoint, as the year-long process was the lengthiest merger and acquisition proceeding in Australia at the time, mostly due to legal challenges and appellate reviews presented by competing companies and government regulators.
"Even the commentators were joking that it was becoming an ancient deal," Hughes says.
And possibly a necessary one.
In the past few years, there has been a steady increase in corporate bookmakers—foreign-owned gaming companies that aren't required to have a physical presence in Australia, like other brands, and operate exclusively on digital platforms. As a result, they avoid taxes and can spend the extra hundreds of millions of dollars on marketing—figures even Tabcorp and Tatts find hard to compete with, given their fixed infrastructure costs.
Full circle
When Hughes joined Tabcorp in July 2017, it was his first job with a gambling and entertainment company—but, coincidentally, not his first taste of the industry as a legal professional.
"Strangely enough, the very first case I worked on as a young lawyer was in relation to horseracing, where an accountant and a lawyer had got together and pushed their clients into a horseracing syndicate," Hughes explains. "Except the clients didn't know that's where their money was going. It was like a Ponzi scheme."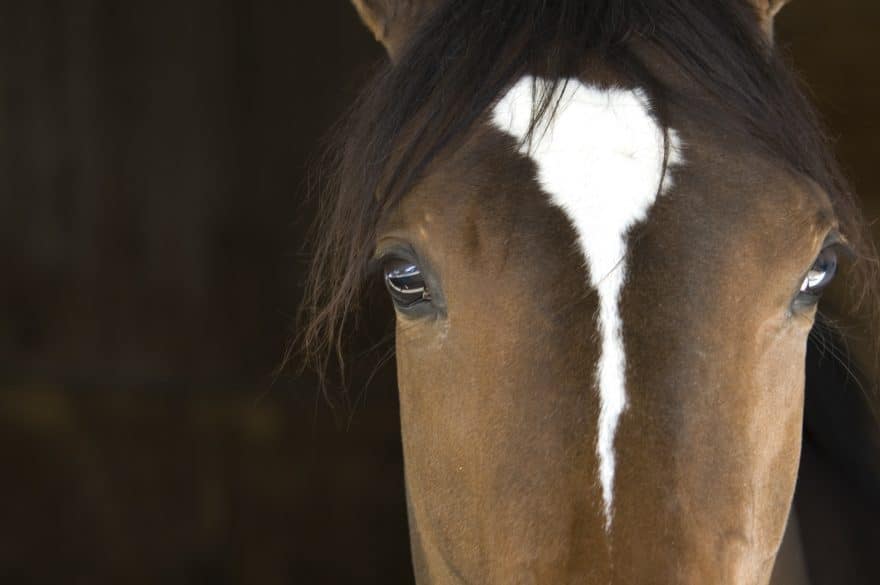 That was more than 25 years ago, and the University of Canterbury graduate's career path has since taken him from his home country of New Zealand to England, Hong Kong and Australia, to work in professional negligence, civil litigation, regulatory compliance, risk and other areas, almost exclusively within the financial services sector.
Hughes counts ANZ Bank, the National Australia Bank, and ASIC (Australia's version of the United States' Securities and Exchange Commission) as past employers. He also established New Zealand's first comprehensive securities markets regulator, as chief executive of the Financial Markets Authority from late 2010. Just before Tabcorp, he worked for three years at UniSuper, a pension fund that manages some $60 billion for 400,000 member accounts in Australia's higher education and research sector.
Though the financial services and gambling industries seem at opposite ends of a spectrum, Hughes says both involve enormous amounts of money changing hands, and both involve wagering this money—actually and symbolically—on the prediction of future events. For Tabcorp, this can be related to racing, boxing and almost any other sport, as well as games of chance like Keno.
Tabcorp also operates novelty markets—where, for instance, participants can place bets on other events, like election outcomes—and broadcasts more than 120,000 races per year in 100 countries on its Sky Racing and Sky Sports Radio networks.
The novelty markets probably didn't include wagers on whether or not the Tabcorp and Tatts merger would come to fruition, but prior to the agreement, Hughes offered some friendly advice for any spectators watching the legal events unfold: Don't bet against Tabcorp.
Showcase your feature on your website with a custom "As Featured in Vanguard" badge that links directly to your article!
Copy and paste this script into your page coding (ideally right before the closing