Jasmine Kingsley – Hudl
Getting a kick out of connecting the sports world
How do you find the next international soccer superstar—like a Messi—and then share your find with scouts around the world?
These days, the answer may lie with the video and data analytics products developed by Lincoln, Nebraska-based Hudl, says Senior Vice President of Legal and People and General Counsel Jasmine Kingsley. Whether an undiscovered athlete is playing soccer barefoot in the backstreets of Argentina, or in a school tournament in Italy, videos can be captured and shared with scouts worldwide.
Since 2006, Hudl's been in the business of connecting athletes, coaches and recruiters, primarily serving high school, college and professional teams through its early work with the University of Nebraska. But with the major acquisition of Sportstec when Kingsley arrived in 2015, Hudl dramatically expanded its global reach from two to 21 countries.
"What I love most about our business is that it's supportive of global diversity, bringing people together in the common language of sport," says Kingsley. "Our products and tools help rising talent to get inspired and get noticed—and can often change their circumstances by creating opportunity."
Connecting the continents
On the heels of that sentiment—and paraphrasing Nelson Mandela—Kingsley says sports have the power to unify and change the world. That's happening to a greater degree since Hudl has focused on global expansion.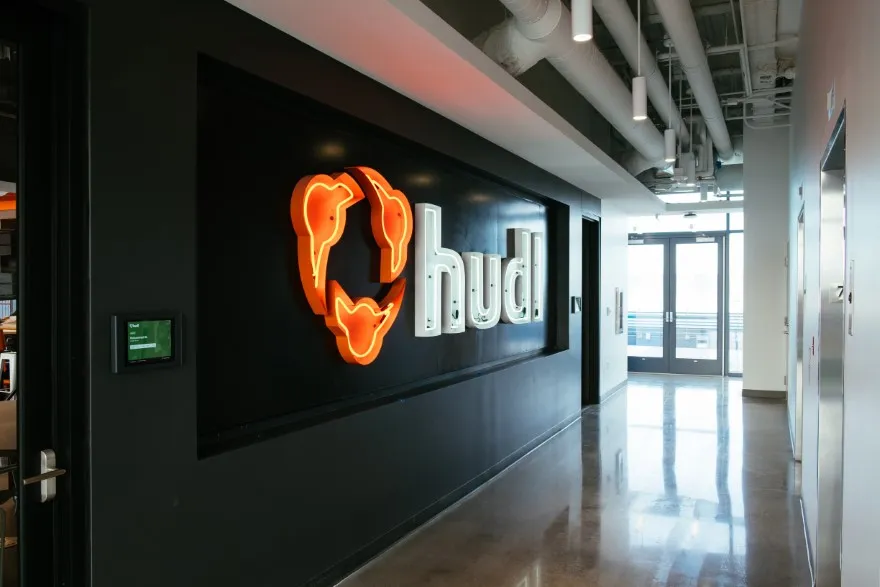 The company's video and data platform helps coaches, athletes, analysts and recruiters analyze video performance for every level of competition, from Premier League football to club sports, including football, soccer, volleyball, basketball and lacrosse. Initially focused on video services, Hudl's latest products offer analytics that can even drill down to how a play influenced a score.
"This is a far cry from burning and swapping DVDs or the classic image of a coach marking up a projection screen in a film room. We've completely digitized the process," Kingsley says.
Hudl's had an ambitious merger and acquisition strategy since its inception. The latest addition of the Italian company Wyscout in 2019, has taken recruiting capabilities to the next level, she says. While the U.S. high school and college football market has been its bread-and-butter, Hudl's literally busted into the professional and elite markets for global soccer. The company's offerings now have even greater capabilities for sharing footage and compiling data for talent scouts. Athletes can use game highlights to get noticed more quickly.
"You can cover a team competition in small country in West Africa and get the content up on a platform and grant access to scouts and recruiters in real-time," Kingsley notes. "It's democratizing the process by increasing visibility and access to all regions."
Leap of faith
No stranger to travel, she has traversed multiple regions geographically, educationally and professionally to get to her current position.
Graduating from the University of Pennsylvania in 2005 with a degree in International Relations, Kingsley, a California native, headed to Macy's in New York for a job in product merchandising. Interested in branding and trademarks (and with an interest in going to law school after acquiring some initial work experience) she became a legal assistant in the department store chain—her first legal job.
"It was a bit unconventional," she admits. "But I learned a lot about IP from a corporate perspective—that interested me and solidified my decision to go to law school."
Her interest took her to Cambridge, Massachusetts, where she graduated from Harvard Law School in 2011. There, she honed her focus on IP and cybersecurity at the Berkman Klein Center for Internet and Society, working in its Cyberlaw Clinic. Her long-term goal was always to go in-house, but she got her start after graduation when she joined Winston & Strawn in San Francisco as an associate.
Two years later, in 2013, she was working for Weil Gotshal and Manges in Silicon Valley handling casework in her specialty of technology and IP transactions, when she made a surprise announcement to her family and friends: After some convincing by her future husband, Christopher, she was moving to Nebraska.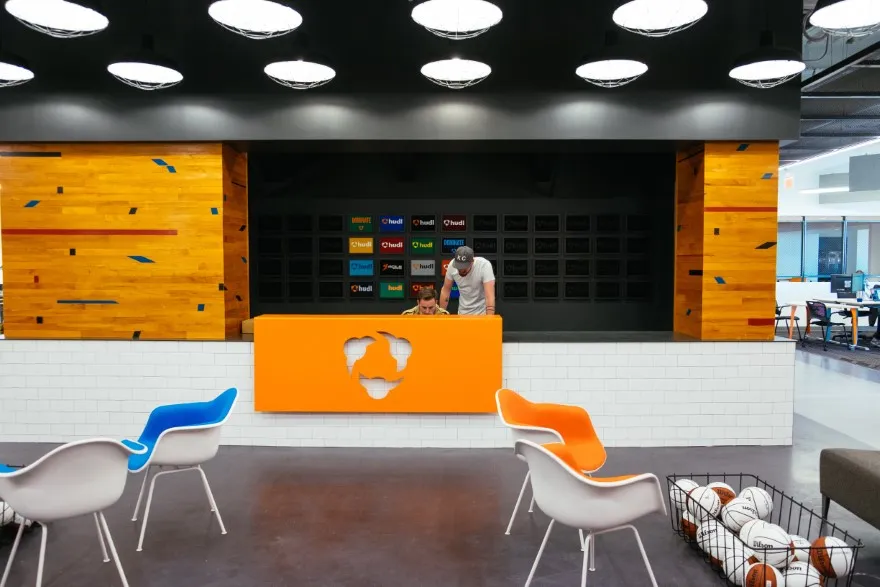 "I quit my Big Law job, packed my bags and moved to the middle of the country," she says.
Once there, she worked for 42, Christopher's business, as well as Nelnet, before eventually joining Hudl. The early years were filled with networking, relationship-building and learning as much as possible about Nebraska's startup ecosystem and tech community.
With Hudl having recently completed its Series C round, "It was an exciting time to join the organization," Kingsley says.
Expanding responsibilities
A major draw at Hudl was the opportunity to build an in-house legal department from scratch, she adds.
The Sportstec acquisition merely opened the floodgates of activity for her. Now she handles considerable M&A activity and integrates new businesses into Hudl. Data privacy is also a central issue as the company must comply with GDPR and other global data protection regulations. In addition, Kingsley leads Hudl's People Operations team, handling HR responsibilities, including talent management, internal operations such as payroll, the company's COVID-19 response, and company culture for the nearly 2,000 employees worldwide—all new legal areas for her.
Drawing on her personal experience as a Black woman, she's passionate about increasing representation in tech, Kingsley notes. Her expanded role has provided an exciting opportunity to take the lead on developing diversity and inclusion policies for the company.
"I was excited to help grow the organization beyond its U.S. roots and establish the legal foundation for a truly global team, which is a rare opportunity," she says. "I'm passionate about the ideal of global citizenship and connecting us with people around the world."
Seven years later, this mother of two is happily pursuing a high-powered legal tech career on the "Silicon Prairie" for the fastest-growing private company in Nebraska in 2013 and 2014. In addition, she was named the "Young Professional of the Year" in September 2020 by the Lincoln Young Professionals Group.
"No question it was a leap of faith for me," Kingsley admits. "But I'm grateful every step I've taken in life has prepared me for the next, while presenting the opportunity to make a difference in the lives of others. I'd say I made the right choice!"
Showcase your feature on your website with a custom "As Featured in Vanguard" badge that links directly to your article!
Copy and paste this script into your page coding (ideally right before the closing