Paola Monzon-Cheng – Nitto Americas
COVID-19 creates opportunities for Nitto Americas' legal leader
So, who expected that in January 2020, buying milk or bread would mean being separated from a cashier by sheets of clear protective film? Or that pizza you ordered would be dropped off outside your door as you waved at the delivery driver?
Not Paola Monzon-Cheng, though as head of legal for Nitto Americas, she says working through COVID-19 has required deeper concerns than errands.
In part, that's because 2020 has brought new demand for Nitto's products and reshaped how business is conducted. This has given her a chance to position the legal department as a driver of profit, change and productivity, and it's also given her new responsibilities—and challenges.
"What we're going through because of COVID-19 is relevant to legal departments across the globe," Monzon-Cheng says. "For us, COVID has presented more opportunities for new and creative ways to operate more efficiently."
Making things stick
Nitto Denko Corp. was founded in Japan in 1918 to produce electrical insulation materials. It has since expanded to more than 70 business fields with offices in 28 countries. Nitto Americas, Nitto's holding company in North and South America, was established in the U.S. in 1968.
Nitto Americas develops polymer technologies and manufactures products that are used throughout many industries including electronics, infrastructure, transportation, medical, life sciences and alternative energies.
"We're behind products you use on a daily basis, including smart phones, computers, TVs, medical devices, the water you drink, cars and airplanes," Monzon-Cheng says, adding consumers may not realize a Nitto product is helping their call connect or making their commute more comfortable.
In fact, she says, she and her department had faced a similar dynamic—one of being highly supportive but often unseen—though they are key contributors to the company's bottom line by protecting assets, investments and employees. This is crucial, she notes, as Nitto Denko Corp. is one of the world's top 100 intellectual property owners.
Put to the test
"In March 2020, it became more important than ever to collaborate across the organization in order to think differently and deliver solutions to new problems driven by a global pandemic," Monzon-Cheng notes.
While many of Nitto's products have proved very useful in fighting or adapting to COVID-19 and its aftermath, they still needed to be manufactured safely. That, she says, required deft research into the laws, regulations and guidelines that continue to evolve.
"We're not what I would call a typical tech company," Monzon-Cheng says. "We have a Nitto frontline—our colleagues at research and development labs and manufacturing sites that need to work on-site, no matter the level of advanced robotics and other technology we can use."
In working with other business units, she says Nitto Americas went above and beyond the guidelines from the U.S. Centers for Disease Control and Prevention and the World Health Organization to protect the workplace and limit exposure.
While protecting employees who could not work remotely, Monzon-Cheng also developed initiatives to save costs and increase revenue. She made cost-benefit analyses on legal matters to enable prioritization, supported shifts in new product portfolios and applications, enhanced insurance coverage, and trained business units to take a risk-based approach in handling matters where she and her department do not need to be involved.
Her team also helped customers restructure and secure payments owed to the company in the face of the economic downturn.
"It's also been important to keep a positive mindset on our team," she adds. "This is a difficult year for everybody and we need to find opportunities in what may be initially perceived as an obstacle."
Keeping it in-house
Born in Guatemala, Monzon-Cheng says she was impressed at an early age by the impact of corruption on people she cared about, and she was drawn to a legal career to help protect others from fraud.
After graduating from Florida International University with a Bachelor's in Business Administration focused on international business, Monzon-Cheng continued to the Maurice A. Deane School of Law at Hofstra University in New York.
While there, she also clerked in firms, putting her bilingual skills and knowledge of Latin America to good use.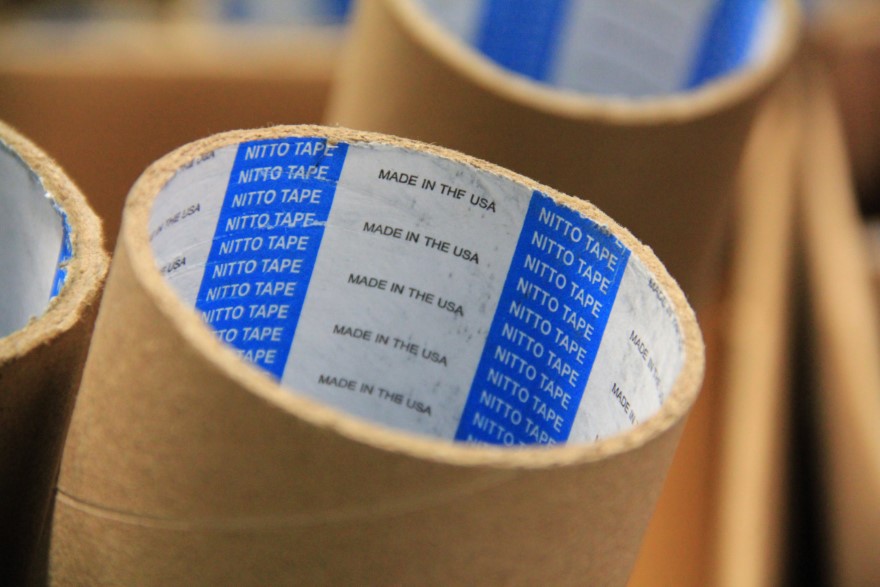 Monzon-Cheng's early career brought her to the business side of pop culture as an intern at the Blue Flame Agency in August 2011. Founded by hip-hop artist Sean "Diddy" Combs, the agency handled advertising and marketing for Combs' other business ventures and Monzon-Cheng helped set up celebrity endorsements for those products while also analyzing intellectual property matters.
"I knew I wanted to work in-house because I appreciate observing the continuity of my impact and ongoing development of relationships in the role," she says.
She left Blue Flame after a year, and in 2012 became counsel and compliance and management consultant for global software company Plus Technologies & Innovations. There, Monzon-Cheng advised on legal matters to increase software licensing revenues while strengthening compliance with corporate, tax and employment laws.
Meanwhile, she remained part of Combs Enterprises as a member of its philanthropy committee, working on corporate and IP matters to establish a new corporate giving program.
In 2013, Monzon-Cheng joined Nitto Americas as an associate counsel. Though in-house was where she preferred to be, she says becoming part of the company required her to learn and adapt to the unique Japanese style of doing business—and she admires the humility, calmness and attention to detail that transfers to professional settings.
"And what is not to love about sushi or izakaya after a long day?" she asks.
Since joining Nitto Americas, Monzon-Cheng has progressed to counsel, senior counsel and was named head of legal in August 2020. She says her professional growth has also afforded her the chance to restructure operations in Latin America that created savings in operations and taxes.
"Typically, legal departments have very capable and talented people but we may also be viewed as a department that presents obstacles," she says. "I want to make sure our legal department makes a contribution to the bottom line in any way we can."
Showcase your feature on your website with a custom "As Featured in Vanguard" badge that links directly to your article!
Copy and paste this script into your page coding (ideally right before the closing