Javier Vazquez Suarez – Deacero
Building the business of legal
Asked what characteristics one must have to be a successful in-house lawyer, Javier Vazquez rattles off all the greatest hits: technical knowledge, personal integrity, an ability to work under pressure.
But it's the last note he hits—"having empathy for the internal client"—that might be the most illuminating.
Then again, when one sticks with the same company for more than 20 years, that connection is bound to be a strong one.
"Deacero is a company with an outstanding tradition, and I feel very rooted in its principles and values," says Vazquez, general counsel for the Mexico-based manufacturer of sustainable construction products. "I feel challenged every day. The work is dynamic, complex and requires constant attention to detail and strategic thinking."
First things first
Indeed, Vazquez's docket has never been more fulfilling—or more demanding. When he took on his new role in July 2018, a promotion nearly two decades in the making, it came with a string attached: rebuilding the legal department from the ground up.
The goal, Vazquez says, was to restructure the department according to specific areas of expertise: one for intellectual property; another to handle overdue accounts; one each for national and international affairs; and so on.
More broadly, Vazquez has worked to ensure that the need for more legal resources—man and machine alike—is carefully squared with the broader needs of the company.
"The constant growth of the company requires us to be as efficient as possible across all areas," Vazquez explains. "That means having the right people in the right roles and making sure you're constantly identifying where the company is going."
By the numbers
For years, Vazquez knew he needed a way to better manage his department's workflow. To that end, he and his team have been overhauling the unit's digital platform—a tool with many iterations—over 15 years.
According to Vazquez, the latest version of the platform is designed to optimize execution times for critical functions such as writing and approving contracts and reducing the time it takes to respond to internal inquiries (everything from HR issues to litigation threats).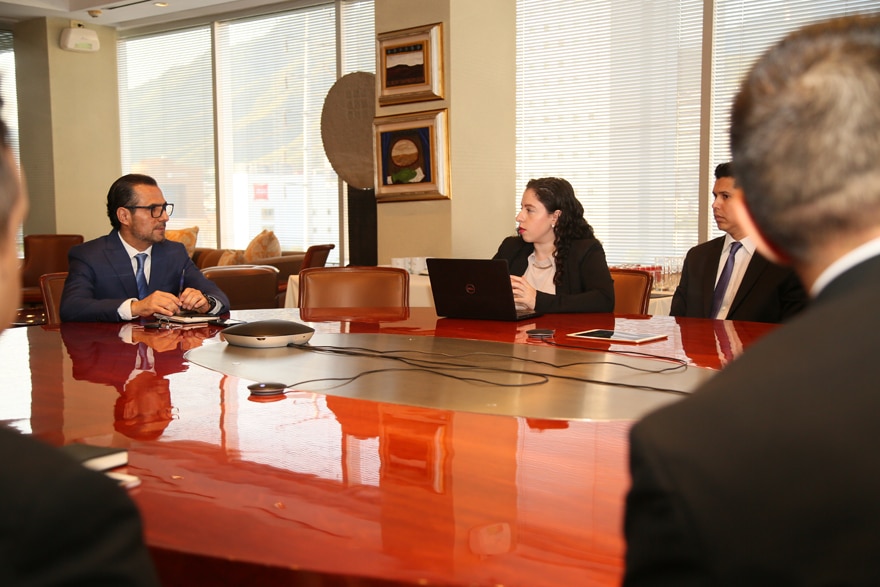 Earlier this fall, the department rolled out the tool's newest—and most highly anticipated—feature: a data clearinghouse that will provide more accurate metrics and reporting on how Vazquez and his team are performing.
"In order to provide better service, we need more accountability," he says. "Now we'll have immediate access to data, to see how quickly we're responding to internal requests so we can expedite those processes."
Open doors, open ears
 For Vazquez, the overarching aim is to foster greater collaboration between his department and the rest of the organization.
"We see ourselves as a service department—precise, professional, but friendly and approachable as well," Vazquez says. "This is what I mean when I talk about having empathy for the client. We empathize because, in the end, our goals are the same."
Indeed, those goals are becoming increasingly global in scope. As the company looks to expand its project docket deeper into South America and the United States, conducting proper due diligence—understanding the country's regulatory regime and determining long-term market feasibility—is of paramount importance.
Specifically, Vazquez and his team do extensive research into local law firms, looking for the practices best suited to handle any and all legal issues stemming from a particular project.
Given Deacero´s interest in Latin American markets, the challenge of guaranteeing the company's accounts has proved a formidable one for Vazquez and his team.
"The political and economic environments in these countries are always different, so it's very important that we be adaptable—and we can't do that without the right partnerships," he says. "We need to have the appropriate support under the law of that region to protect our assets and collect on the accounts. That's why things like the platform are so important: It helps us sort all of these issues out."
That and having a strong moral compass; one as deeply ingrained as his own.
By the book
 Born and raised in Mexico, Vazquez remembers being unusually fixated on the concept of right and wrong—a fascination he attributes to his mother and father, a housewife and constructor, who instilled in young Javier an abiding respect for the rights of individuals.
"The word justice is constantly on my mind, and always has been," reflects Vazquez, who decided on a career in law by the time he was in high school. "My parents taught me to work hard and always do the right thing."
After earning his degree at Facultad Libre de Derecho de Monterrey in 1994, Vazquez joined the legal department of Mexican bank Confia. At the height of one of Mexico's worst financial crises in recent memory, it was Vazquez's job to handle things like asset forfeitures relating to delinquent accounts.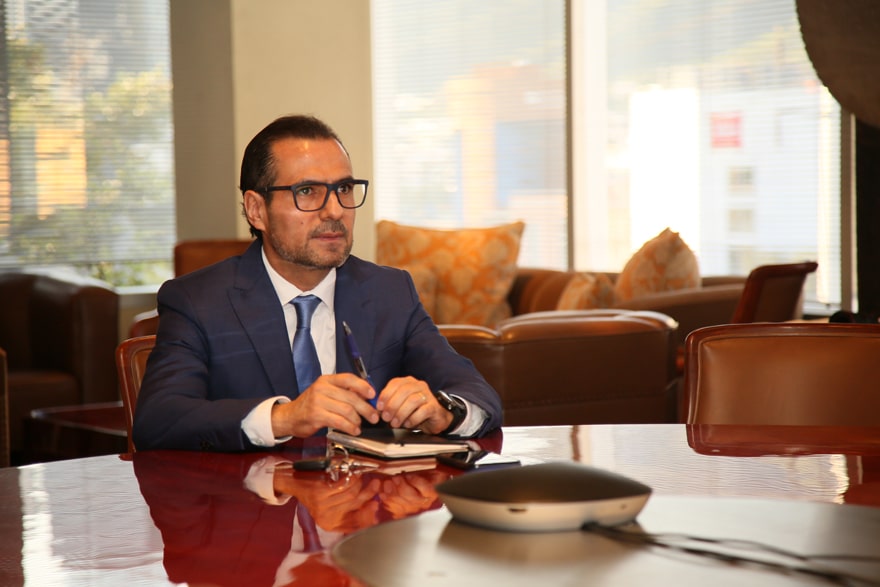 When the bank was purchased by Citibank in 1997, Suarez stuck around for another two years, negotiating debts related to important real estate projects, all while finding ways to optimize and stabilize the bank's commercial portfolio—particularly in the real estate sector.
That's when Deacero came calling. Recruited to help helm the company's bare-bones legal department, Vazquez quickly garnered accolades for his combination of technical savvy and ability to work under pressure.
Now, as he celebrates his 20th anniversary, Vazquez credits Deacero's unique culture for giving him the green light to create a department that reflects the company's values—and his own.
"The best legal departments aren't just focused on paperwork and problem-solving; they reinforce the values of the company," Vazquez says. "The stronger we are, the more we can transmit our values throughout the company. Deacero is part of my life; I love this company."
Showcase your feature on your website with a custom "As Featured in Vanguard" badge that links directly to your article!
Copy and paste this script into your page coding (ideally right before the closing