Justin Shellaway – Hankook Tire America Corp.
Where the legal rubber meets the road
Long noted for its music and horses, Tennessee is also becoming something of a tire hub.
Akron Southeast?
It might well be, with a South Korean company among the major players. Since opening in October 2017 Hankook Tire America's Clarksville facility has been churning out 5 million-plus units annually. That was around six months after Justin Shellaway joined the team as its first general counsel for the Americas, the new plant underscoring Hankook's commitment to being a major player in the U.S. market.
To do that, the company would need to hire around 1,000 people, with the total expected to climb much higher as the infrastructure grew in the factory, located 50 miles northwest of Nashville along I-24.
Increased legal risk always accompanying aggressive expansion, it made sense for Hankook to have in-house counsel. Shellaway, a new Nashvillian on voluntary hiatus after nine years-plus with the Federal Energy Regulatory Commission, got the nod.
"I'm trained to identify issues early, and this was a time of change for the company," he tells Vanguard in June while teleworking due to COVID-19. In time he'll return to Hankook's U.S. headquarters at Nashville's AT&T Tower, colloquially known as the "Batman Building" because of the twin spires that resemble the superhero's cowl.
"A lot of my early efforts here were aimed at identifying the company's most pressing legal issues, which had never been assessed comprehensively before," Shellaway says.
But much was pending prior to his arrival, Hankook having moved its U.S. headquarters from New Jersey to Nashville in 2016 and about to go full throttle. The new times, however, necessitated 20/20 vision that the new legal boss would be counted upon to provide with his newly assembled team of another lawyer, a technical assistant, paralegal and clerk.
Going by a bigger book
The groundswell in personnel called for, among other things, a refreshed employee handbook and the addition of a hotline—measures that reflected Hankook's proactive approach to workplace issues. Even today, Shellaway regularly visits the Clarksville plant to familiarize himself with the production process and to keep an eye out for ways to reduce the company's exposure to liability.
More recently, those risks have included COVID-19, which led to plant production being suspended for the first two weeks of April. As compliance is a prime concern to an in-house lawyer, Shellaway partners with the company's health and safety team to ensure Hankook is following local, state and federal health and safety rules and regulations that may be evolving daily.
He's also getting a handle on the company's long reliance on outside counsel and adding a structured process for reviewing and archiving all contracts. While there will always be a need for a specialist's advice, he expects to better control costs by internalizing some legal advice while filling out his "bullpen" of go-to lawyers for when a specialist is needed.
Shellaway is also preparing for the inevitable day when there's litigation. As such, he and his team are working to ensure that no tire leaves the factory unless all safety protocols are followed and documented.
Then there's his negotiating acumen that helps Hankook maintain, secure and modify a slew of public incentives for investing $800 million into its 1.5 million-square-foot manufacturing plant. According to Clarksville's newspaper, The Leaf Chronicle, the state and Clarksville-Montgomery County have contributed around $72 million to entice Hankook to put down roots in the city just south of the Kentucky line.
Those roots should only grow deeper as the company is expected to double its annual production capacity to 11 million tires.
"We're making the others look over their shoulder and we like that," Shellaway says, alluding to Bridgestone and Nokian, two other tire giants that have moved operations to the Volunteer State. "Starting the general counsel's office and supporting the new factory is like being in a startup within an established company with a steady revenue stream. It doesn't get much better than this."
A power couple
Especially given the other benefits that came with Justin and Ruby Shellaway leaving the Washington, D.C., area for Nashville in 2015.
His other half, also a Yale Law grad, was the real reason for the move, she having parlayed her experience with the U.S. Department of Homeland Security and the firm of Hogan Lovells into being deputy general counsel at Vanderbilt University. She's since been promoted to vice chancellor, general counsel and university secretary.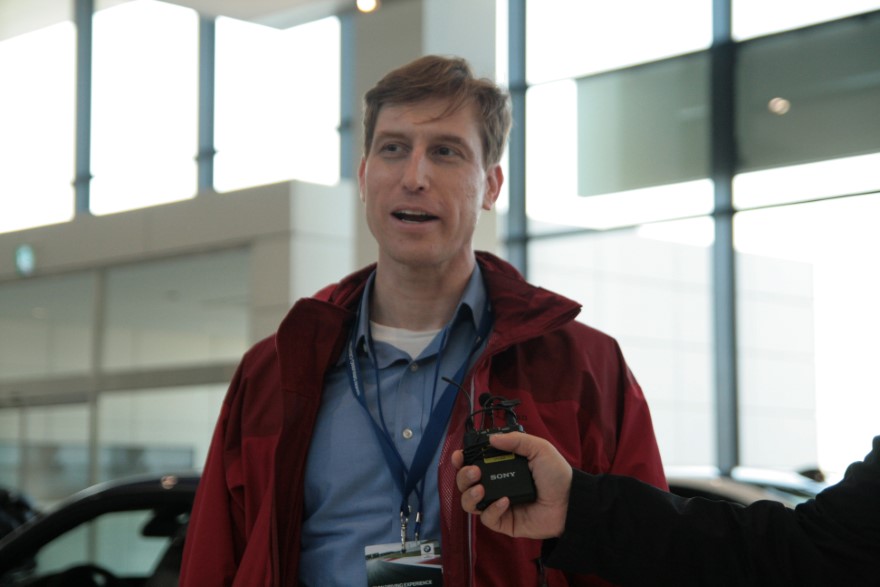 There was around a year and a half of Shellaway juggling private work with playing Mr. Mom to the couple's now six-year-old daughter, who recently became big sister to a little brother. But it was inevitable that he'd get back into the legal game full time and figured his FERC background would be an asset.
And why not, this being a commission empowered by Congress to fine utility companies and energy traders over $1 million per violation per day—and FERC's anti-manipulation authority extended to other entities such as banks. Hard-nosed, no-nonsense investigators and enforcers were in demand when Shellaway joined FERC in 2006, the Enron scandal and 2003 blackout on everyone's mind; he even made his FERC career by pursuing a hedge fund.
FERC days recalled
Promoted to FERC branch chief in 2011, Shellaway spent the next four years supervising nine lawyers who investigated market manipulation and banned miscreant traders, sometimes with the help of those in the industry who hadn't gotten into trouble themselves, but would atone for any past deeds by helping the government understand a trader's mentality and policing the markets.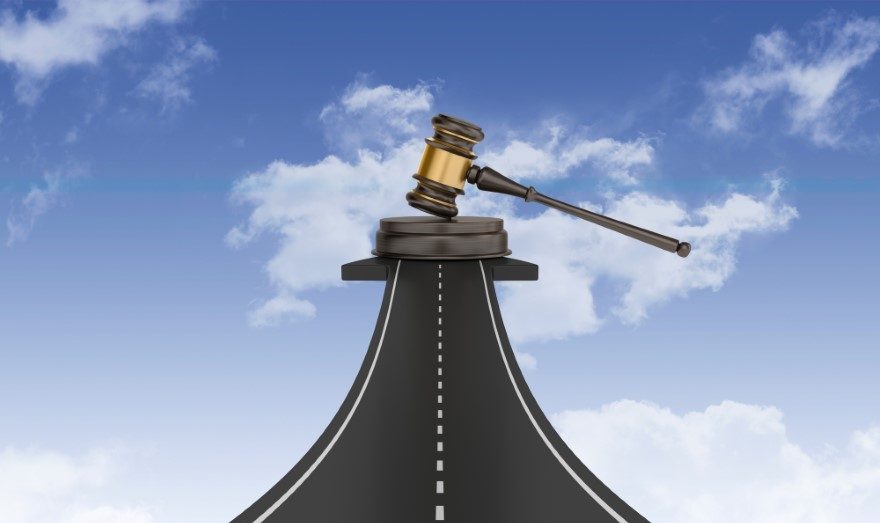 Shellaway's consensus-building skills quickly came into play, he being answerable to five U.S. Senate-confirmed commissioners and having to satisfy technical, general counsel and policy offices—all of whom had their own subjective standards and priorities for him to meet.
"I'd get out the door, build relationships with parts of every department," he says. "That's not unlike what I'm doing here. I build consensus around the hotline or contract review and team up with the power centers while being part of a very collaborative process."
It's been a rewarding one as well, adds Shellaway, now in his fourth year overseeing Hankook's U.S. interests and seeing unfettered growth potential.
It's a matrix organization, he explains, and with the international leadership in Seoul determined to increase its share of the North American market, synergies abound.
There being a need for dozens of treads and sizes, not all tires can be produced in any one factory, which should keep the Tennessee facility humming, as well as those in Singapore, China and South Korea. Shellaway's responsibilities include being liaison to Seoul headquarters—and he's well-positioned to see his own role grow in importance.
"When I looked at this company, I saw how startup energy and an established corporate culture can mesh," he says. "The company was under the radar in New Jersey, but now we're benefiting from a higher public profile and greater coordination among the U.S. headquarters, R&D center, factory and other offices in North America. Yes, our competitors had better take notice."
Showcase your feature on your website with a custom "As Featured in Vanguard" badge that links directly to your article!
Copy and paste this script into your page coding (ideally right before the closing