Kaniah Konkoly-Thege – Honeywell
Forming the world's largest quantum business 'moved fast'
In a way, it's a tale of two worlds merging, and at the center of both is attorney Kaniah Konkoly-Thege, a member the Osage Nation of Oklahoma. She recently helped secure one of the largest quantum computing deals in history, projected to launch a $100 billion industry.
As general counsel of Honeywell Quantum Solutions, Konkoly-Thege secured the deal this year between her division and Cambridge Quantum to form the largest stand-alone global quantum computing business.
"It moved fast," Konkoly-Thege says of the yet-to-be-named company. "We're pioneering an agreement that's never been done before."
Even Konkoly-Thege isn't quite sure what to call the pact. It's not a complete spinoff of Honeywell Quantum Solutions or an acquisition of CQ. Rather, it's a move that "carves out" the quantum segment from Honeywell International and merges it with CQ as Honeywell becomes the majority stakeholder with a $270 million investment.
Developing the deal
Under the terms of the agreement, announced June 8, Honeywell will supply advanced quantum computing hardware while CQ contributes its quantum algorithms, operating system and software.
The new entity could produce the world's most advanced quantum operating system. These technologies, Honeywell reports, will support customers with advanced computation capabilities in sectors ranging from cybersecurity and pharmaceuticals to scientific research and finance. The company will also push development of quantum artificial intelligence.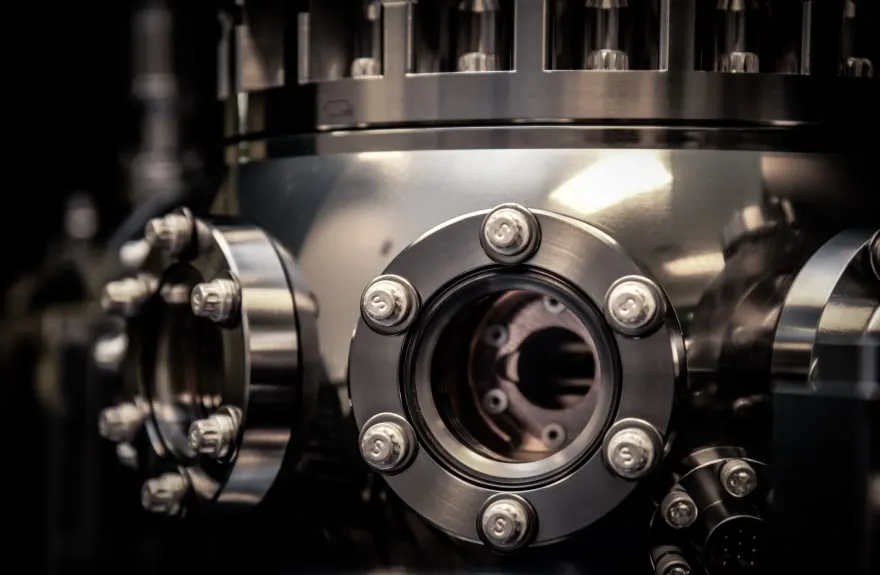 "Investors are clamoring to invest in this new market," Konkoly-Thege says. "This will offer them access to leading-edge quantum technology in a quantum computing market projected to reach between $500 billion to $1 trillion over the next few decades."
While many aspects of the deal couldn't be disclosed, Konkoly-Thege says her work involves setting up a regulatory framework for doing business internationally and ensuring protections for investors and clients.
Defining "quantum"
Describing how quantum computing works is not easy, Konkoly-Thege concedes, yet people are becoming familiar with its overarching concept: that it involves a "qubit," which represents both a 1 and a 0, as opposed to a classical computer bit, which represents a 1 or a 0. That property allows for much greater computing power.
As a science, quantum computing was first theorized in 1980s to solve large volumes of mathematical equations impossible for traditional computers to process. Some of the first applications were theorized around encryption and how quantum computers could speed-up the prime factorization of large integers, which are at the heart of current encryption schemes.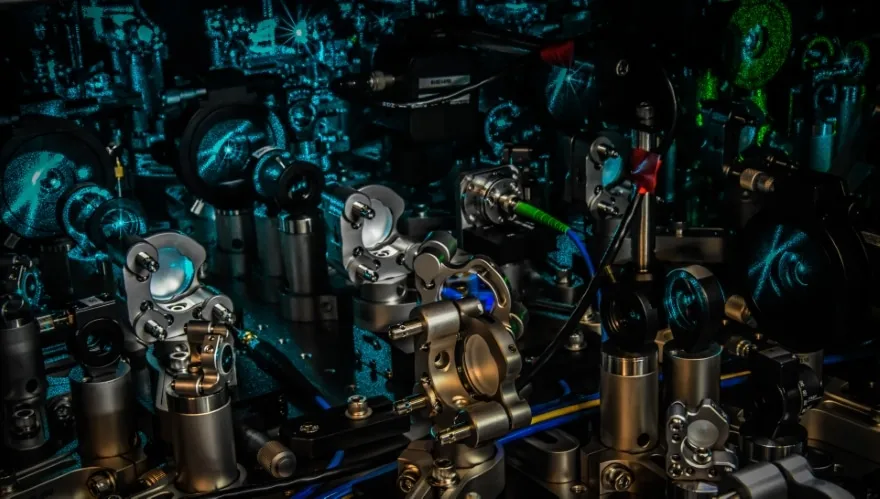 In the 1990s, scientists tried to build computing systems to handle exponential permutations, but the technology wasn't there to support the effort, Konkoly-Thege says. With greater investment by both the public and private sectors, however, systems became available on the cloud from companies like IBM, Google, and Honeywell, and cloud service providers like Amazon and Microsoft.
"Right now, companies are worried about getting up-to-speed on quantum computing. If CEOs aren't thinking about quantum, they're behind the curve," Konkoly-Thege says.
A world away
Far away from the internal world of infinite computer processing and qubits, Konkoly-Thege drew strength from her Osage and Muskogee Creek heritage.
Born as Kaniah Whitehorn on the Pima Reservation in Arizona, Konkoly-Thege lived primarily in the Navajo Nation and Tohono O'odham reservations until she was 11 and her family moved off the reservation to further her education. They arrived in Washington, D.C., where her parents, Kenneth and Elizabeth Whitehorn, worked for the Bureau of Indian Affairs.
The only constant in her life was culture shock. She shuddered at new societal norms surrounding housing and food, as well as to a foreign philosophical orientation toward life. In her own words, she became sensitized to "microculture."
"I'm a quarter Native American and my formative years were spent in Native cultures," Konkoly-Thege says. "However, because I'm white-presenting I look like I should fit in—that affords me a privilege that my Native friends and relatives didn't have."
That distinction, Konkoly-Thege says, made her more sensitive to the personal experiences of others. As she explains, "it's perspective I use today to bridge the gap between working with a Fortune 100 and a startup—both of which are hyper-focused on maintaining the talent of each company," she says.
After earning a degree in government and Spanish from The College of William and Mary in 1998, Konkoly-Thege earned her J.D. from American University's Washington College in 2001.
Joining the U.S. Department of the Interior's Office of the Solicitor in Washington, D.C., in 2003 as an attorney advisor, she worked on Cobell class-action litigation. As part of that effort, the judge required the department to disconnect from the internet.
"My role was working with the various bureaus and offices to evaluate cybersecurity protection plans—and then present those plans, and defensive strategies, to a special monitor who would decide whether those offices could reconnect," she says.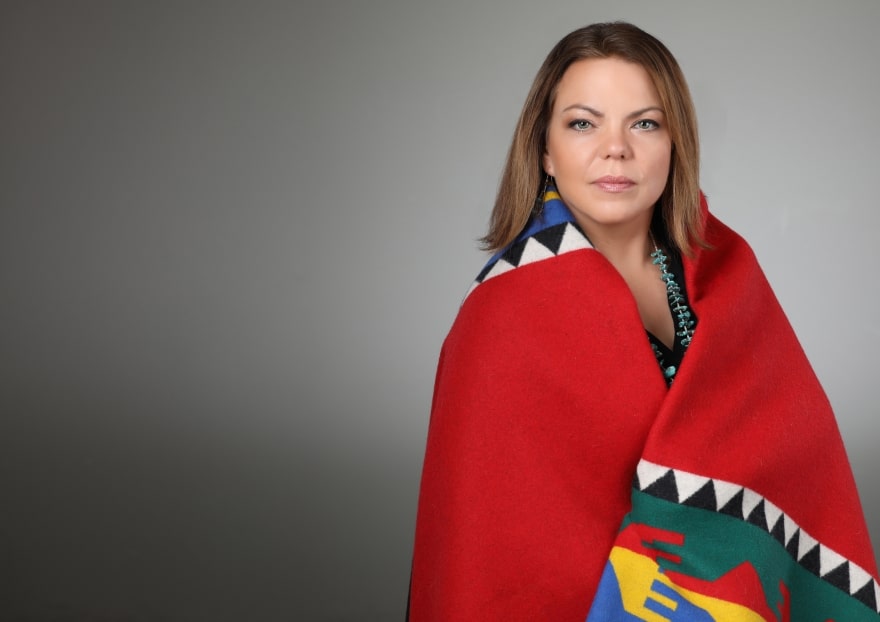 She also helped write legislation to support federal recognition for a previously unrecognized tribe and provided support for school construction under the No Child Left Behind legislation.
In 2006, she was recruited as a senior attorney for the Department of Energy, assisting with class-action lawsuits arising out of the closure of a facility in Colorado. While at the DOE, she managed litigation, government contracting claims, employment issues, internal investigations and national security issues.
In January of 2015, she joined Honeywell as general counsel for its subsidiary, Federal Manufacturing and Technologies, the management and operating contractor for the National Nuclear Security Administration.
In 2017, she was promoted to her current role in Honeywell's Quantum Solutions division to advise on everything from licensing, regulations and compliance to business strategies and intellectual property.
"I love being in a world where there's always something new to learn," she says, commenting she takes the time to carefully understand the business, person by person. "While I grew up surrounded by poverty, I also learned that life, and people, are precious. If you take the time to listen and learn, there's wisdom no matter where you are."
Showcase your feature on your website with a custom "As Featured in Vanguard" badge that links directly to your article!
Copy and paste this script into your page coding (ideally right before the closing