Brock Cooper – Veterans United Home Loans
The heart is where the home is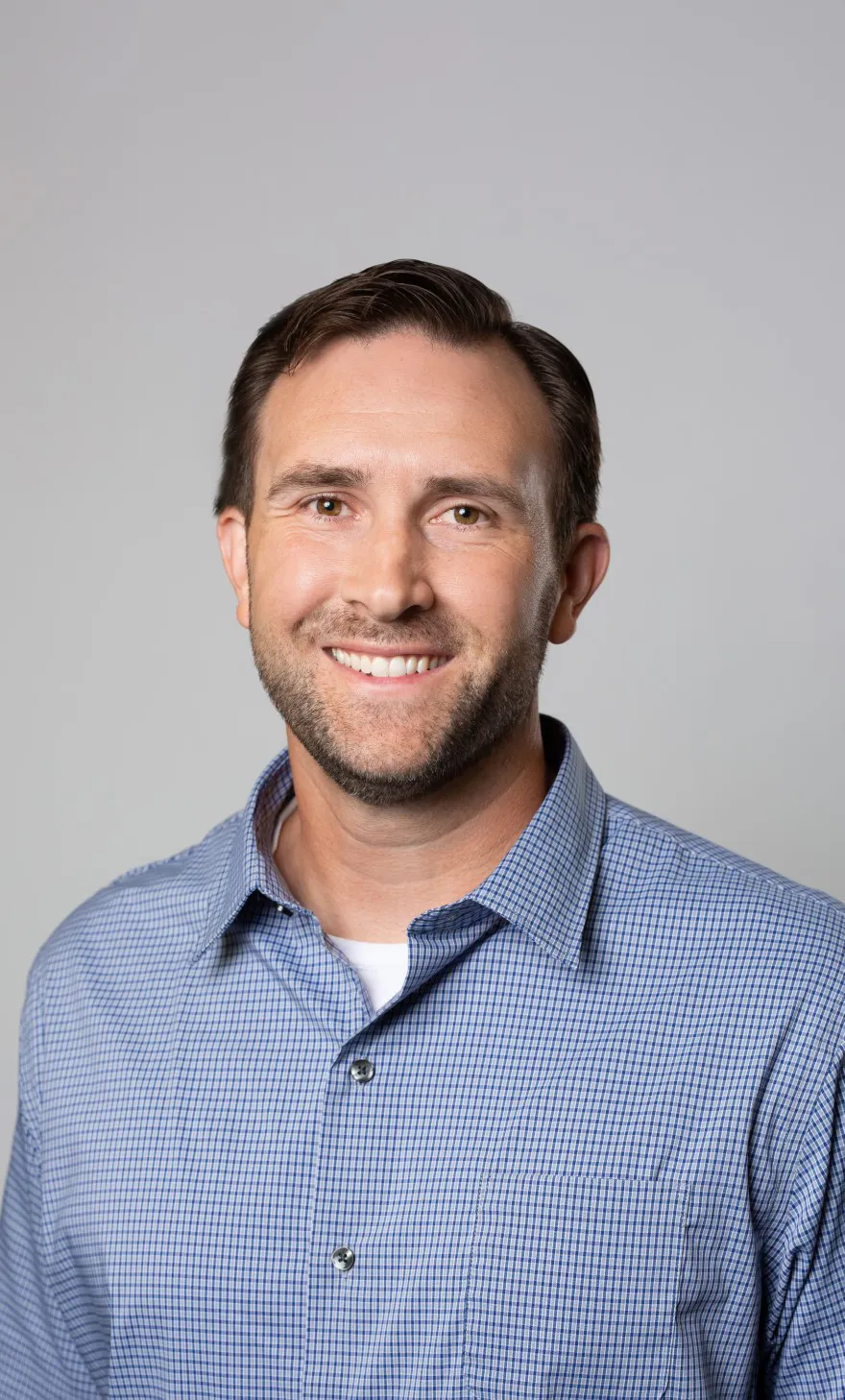 Scrolling through the social media postings on the Veterans United Home Loans page makes Brock Cooper feel good. There, this former member of the Missouri National Guard sees photos of fellow veterans who have become first-time homeowners, including a Navy veteran who finished cancer treatment, a woman in the Air Force and an Army veteran who improved his credit score to buy his first home.
As the Columbia, Missouri-based organization's first general counsel, Cooper finds much meaning in his work helping veterans finance their homes. Since his arrival in 2008, Veterans United has been educating consumers and improving the online process for closing VA loans.
What Cooper calls his "dream job" almost never happened in the first place—he came close to having to repeat a year of law school when called to active duty service during Hurricane Katrina in 2005.
"It was meaningful service to help the people of New Orleans through such a devastating event. But I was very fortunate personally, because if I had missed one extra day I would've had to repeat the year of law school and may have missed my shot with Veterans United," he recalls.
The work has its challenges, which include adapting to shifting financial regulations in 50 states and coping with COVID-19 complications. But Cooper says it's worth it.
"We integrate our core values into our company culture and mean it," he says. "We seek to enhance lives every day."
Starting service
Formed in 2002, Veterans United began as a startup operating as a general mortgage company under a different name, when Cooper's friend Nate Long started there as a loan officer. When Long became CEO, he had the idea to focus on offering veteran-specific loan products and services. He tapped Cooper, who finished his degree at the University of Missouri-Columbia School of Law in 2008, to join him as the company's first general counsel.
"It was a great opportunity to work with people I knew and liked," he says. "We set out to do great things."
Undeterred on the heels of the 2008 financial crisis, Cooper found he was uniquely positioned to learn the mortgage regulatory landscape, as so much had changed with the passage of the Dodd-Frank Act and the formation of the Consumer Financial Protection Bureau.
"We had a unique opportunity to become an expert in the mortgage industry to help veterans," he says. "After the financial crisis everything started over."
But really, Cooper explains, at Veterans United everything is all about culture and trust. Incorporating those ideals, his legal team has been actively involved in helping the company achieve those "great things" and, as it is written in the company's values—to enhance the lives of its clients, coworkers and community.
"We want to support our teammates in the business by finding low-risk, compliant ways to achieve their goals," Cooper says. "We try to get to a 'Yes.'"
Refining the process
The mortgage process, he says, can be daunting for any consumer. A company objective from the start was to simplify that process.
Veterans United has done this by establishing a familial culture, building credibility and developing shared values. To that end, the company helps veterans and active duty service members achieve homeownership by finding them the best loan. Resources include videos, articles and even a book on the VA home loan program.
The company also provides complimentary specialty services for those who don't initially qualify, advising them on how to improve credit scores, make budgets and take steps to strengthen their overall credit profile.
On the regulatory side, Cooper and his team handle federal and state-specific compliance requirements, external regulatory examinations, and contract negotiations. Tackling specific issues with regulators in all 50 states is difficult, though he remarks that working with regulators in California, Massachusetts and New York—while challenging—has been particularly beneficial.
"We value the experience of working with all states," Cooper says. "The learning curve was steep for us at times as regulatory expectations increased following 2008, and Veterans United grew so quickly that we had to adjust at the same pace. Dealing with various challenges moved us forward more than anything else. Our team took ownership and created a sustainable compliance system."
Passing on paper
Early on, to simplify the process, Veterans United saw the need to modernize the internal workings of the company—and that meant going paperless, Cooper says. He and his team collaborated with other departments to make this an ongoing initiative.
Developing each client's loan file—complete with documentation of every transaction—required countless hours. Paperwork had to be lugged everywhere and made available for state examination and regulators. Now, with digitized documents, each client's files are stored in a central repository, secure but accessible to all who need to see them.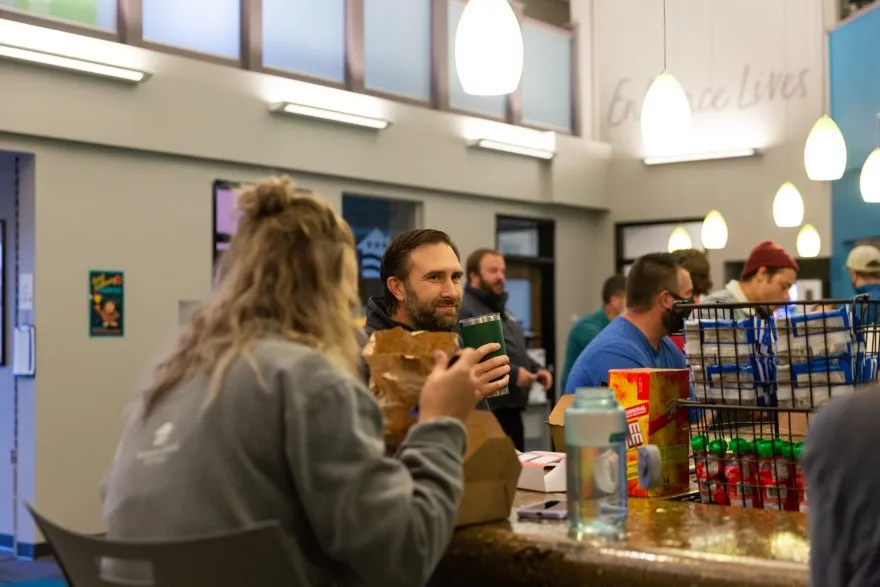 "We still have some paper requirements, but now most things can be done with a click of button," he says.
Life is getting easier for soon-to-be homeowners as well, as Cooper seeks ways to get online approvals for federally secured loans through agencies like Ginnie Mae.
"We're updating the mortgage process through an eSign platform," he explains. "That involves technology, training and getting approval from the government agencies such as the Department of Veterans Affairs."
To that end, Veterans United has implemented eSign as a standard part of its process. Cooper's team has been working with DocuSign's popular electronic signature software for nearly four years to get to 100 percent eSign capability.
"We are excited that we will soon be able to obtain signatures on all documents via eSign technology," he says.
Caring and collaboration
Mulling over tough topics and collaborating with others to problem-solve—what he calls "intellectual camaraderie"—is exactly what appealed to Cooper in law school.
He says he developed his propensity for collaboration as a high school biology teacher and from serving six years in the National Guard starting in 2000, which whetted his appetite to change careers and become a lawyer with an eye on developing business. With law degree in hand, he got to work delving into compliance systems and regulatory processes.
"Our role is to understand all perspectives of the business and to bring the perspective of regulators and outside parties to the table," he says. "If you don't do that in our industry, you won't be in business very long."
"We'll do whatever we can to make it work with solutions that are beneficial and compliant," Cooper adds. "I love working with such a collaborative group committed to continuous improvement."
That approach has allowed Veterans United to grow to more than 3,700 employees. Internally, the group built momentum for its mission to support veterans further by developing the Veterans United Foundation, with approximately 90 percent of its employees giving 1 percent of their income to support service members, military nonprofits and communities in need.
"Our team has been successful because we have great people," says Cooper. "By bringing our individual passions for what we do, we deliver results that enhance lives every day. It makes work fun and keeps us motivated to work for each other and for the veterans we are fortunate to serve."
Showcase your feature on your website with a custom "As Featured in Vanguard" badge that links directly to your article!
Copy and paste this script into your page coding (ideally right before the closing