Kimberly Murphy – Kimberly-Clark Corporation
Managing legal challenges for a family care giant
For as long as there have been products to sell, there have been companies claiming their products are the best. But, as Kimberly Murphy explains, they actually, legally, need to prove it. She's the global chief competition counsel for Kimberly-Clark Corporation and the general counsel for its North America Family Care Business.
The Irving, Texas-based company is known for brands like Kleenex®, Cottonelle®, Scott®, Huggies®, Kotex®, and Depend®. In addition to ensuring truth in advertising, Murphy helps get those products into people's homes through fair competition.
"Previously, it was easy to forecast what consumers wanted, but that's not the case today," Murphy says. "There's so much volatility in the market, changing consumer needs and demands, and dealing with inflation and rising costs on top of that. It's never been more important that we offer strong value and quality for everyday essential products, like bath tissue and diapers."
Responding to consumer needs
The company's strategy, Murphy says, is to satisfy as many customers and consumers as possible with one product. For example, she says some Kleenex® facial tissues include lotion to help soothe and moisturize the skin at point of contact. The idea is that consumers wouldn't need to separately apply lotion to their face or nose after blowing it with a Kleenex® Soothing Lotion Tissue™, she says.
"We do a lot of consumer insight studies and robust surveys to find out what consumers want in their products," Murphy says.
Once that is determined, the legal team partners with the marketing department to develop claims and marketing campaigns that respond to those consumer needs. The Federal Trade Commission has guidelines and rules to prevent misleading consumers. If a company says its product eliminates odor, for example, the company must have scientific evidence to back that claim.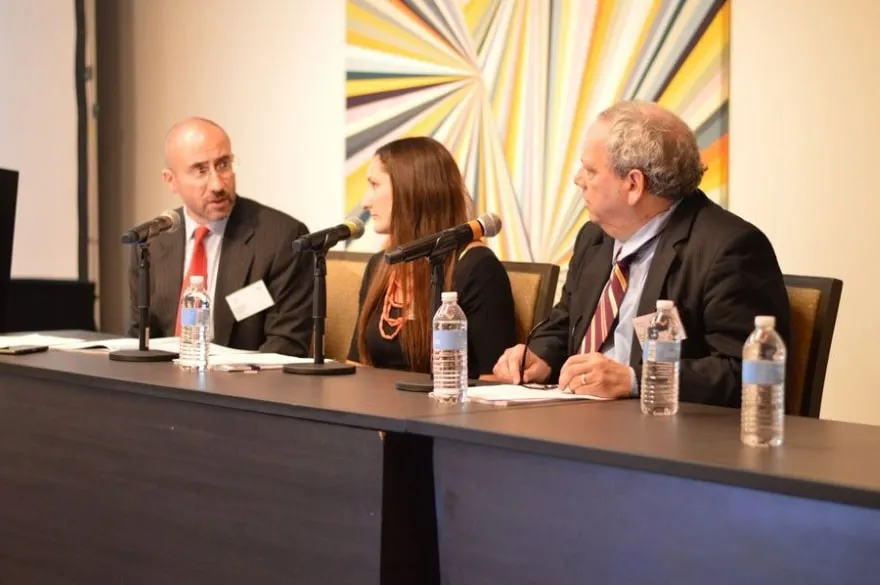 Murphy says sometimes it's just one word in an advertising campaign that makes all the difference. And some claims require a substantial amount of testing against similar products, which is a tall order for the business.
"A lot of the claims we use are designed to ensure value and benefits are clear for consumers while also helping our team ensure we're differentiating our products," Murphy says.
Success, she adds, comes from partnering with the business to understand and advertise to consumers, as well as ensuring there's evidence to prove that the product solves that need the way the company says it does.
Dealing with inflation
With consumer prices rising 8.5 percent in March, inflation continues to be a challenge, Murphy says. For Kimberly-Clark, it comes from many areas—raw materials, distribution, energy, transportation and other supplies and services. These cost increases inevitably put pressure on the business, she says.
Kimberly-Clark also continues to navigate a growing presence of large-format retailers, discounters and e-tailers, Murphy adds.
This market environment, coupled with record inflation, supply chain disruptions and labor shortages, has added pressure to keep prices competitive. To do that while staying profitable, companies are forced to adjust their product prices to respond to this market variability, competitive environment and changes in input and commodity costs. And she says Kimberly-Clark is no different.
"It's always a difficult balance, especially with unprecedented inflation and increased costs," Murphy says. "But one component remains constant—ensuring we continue to elevate and expand our products and make them accessible to our consumers and our people."
Intersecting biz and law
Murphy graduated high school in Michigan and earned a degree in political science and Spanish at the University of Michigan in Ann Arbor. She wasn't sure what to do with those degrees long term, seeing only three options: medical school, business school or law school.
"I don't like blood and didn't know a lot about business, so I chose law school," Murphy says.
Ultimately, Murphy decided that she wanted to have a business and legal role, so she earned a joint MBA and law degree from West Virginia University. After law school, Murphy worked as an antitrust associate for nearly two years for Howrey LLP in Washington, D.C. Then, she spent about six years as a senior associate for antitrust, compliance and litigation for Baker Botts in Washington, D.C.
"I knew I needed real experience before going in-house, and I worked for big law firms for almost nine years," she says. "I'm a commercial lawyer who likes talking about business and being a part of the company's overall strategy and growth. I am a better business partner than I am an expert in the law."
Her first in-house role came in compliance and as the assistant general counsel for A.O. Smith Corporation, a water heating and water treatment solutions provider. After three years, including about 18 months spent living in China, she took a position at Kimberly-Clark Corporation, where she's been for more than three years. Murphy was promoted to her current general counsel role in the fall of 2021.
Murphy says her goal is to continue to grow as a business leader and general counsel in an organization that touches billions of people every day. Kimberly-Clark does just that, and she says she's proud to be a leader and partner in bringing the company's purpose of "Better Care for a Better World" to life.
"What drives me every day is the opportunity to make a positive difference in people's lives and to leave a legacy of growth for other women," Murphy says. "Perhaps, most importantly, is setting an example for my daughter that women are capable and worthy of top leadership and executive roles in corporate America."
View this feature in the Vanguard Spring IV 2022 Edition here.
Showcase your feature on your website with a custom "As Featured in Vanguard" badge that links directly to your article!
Copy and paste this script into your page coding (ideally right before the closing