Michael J. Stein – Live Ventures Incorporated
Getting by with a little help from your friends
Michael Stein recalls a long, cold winter in Fargo back in 2006 when he worked as an associate on a sell-side deal that was made all the better by collaborating with a bright and hard-working colleague.
Stein, now the senior vice president and general counsel of Live Ventures—a holding company based in Las Vegas—never forgot the value of working with that colleague and now friend, Anthony Rosso, especially given the often complex and ongoing acquisitions he now oversees.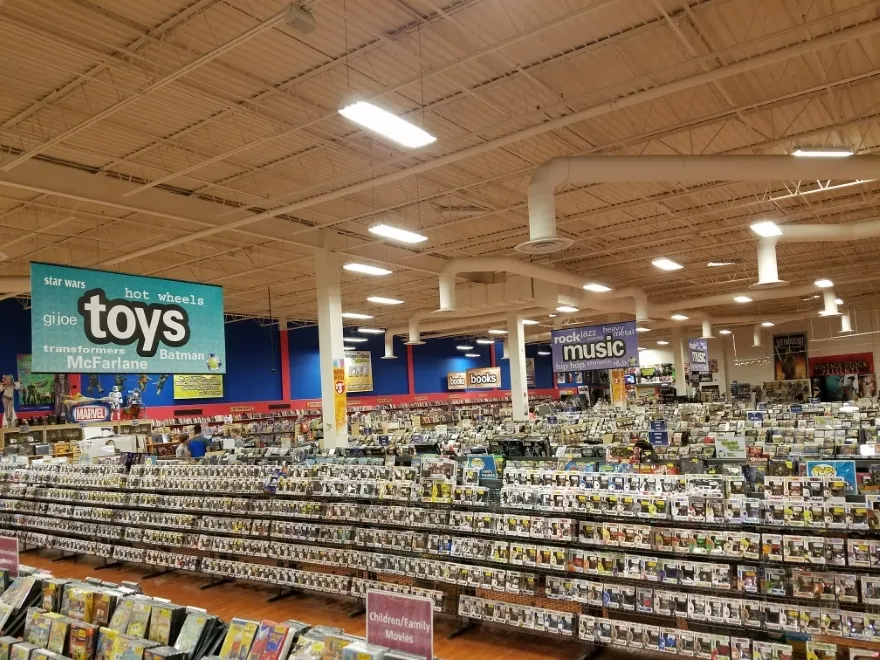 "Once I find a lawyer I trust, I try to engage them when at all possible, particularly if it makes sense from a financial perspective," Stein says. "By establishing that trust for sound advice, you avoid engaging counsel that might have you doing more of the work than you bargained for."
Life in the fast lane
Stein is no stranger to big legal operations, having most recently worked as a corporate partner (and before that as an associate) at DLA Piper for close to nine years, as well as being associate chief counsel-transactional at NASDAQ-listed Caesars Entertainment Corporation and deputy general counsel at NYSE-listed Everi Holdings, both in Las Vegas.
But with a baby at home and eager to take on his first general counsel role, moving back to Las Vegas to be near family made a lot of sense.
"In a way I felt like I was thrown to wolves when I first got here," Stein remembers. "Our retail businesses had multiple commercial leases coming up for renewal along with new stores being opened, and I was being asked to review multiple commercial lease agreements—areas that were not previously part of my practice, even though I had been practicing law for almost 20 years."
As a NASDAQ-listed diversified holding company with three distinct operating subsidiaries, there is a lot to juggle. And it will only get busier, as Live Ventures' business model is growth by acquisition, Stein says. Current businesses under ownership include Marquis Industries, a leading carpet and yarn products manufacturer; Vintage Stock, an award-winning specialty entertainment retailer with more than 50 storefronts across the Midwest and Southwest; and ApplianceSmart, a retail chain specializing in sales of new and out-of-the-box appliances.
As a legal department of one, his responsibilities include giving corporate governance advice and preparing SEC filings; working with the business team in all phases of corporate finance and merger and acquisition transactions; supporting the operating companies' daily legal needs; and jointly supervising the vice president of human resources who is in charge of more than 1,100 employees nationwide.
Stein also plays a significant role in the company's investor relations function, which often includes drafting press releases and making sure they get published.
In other words, there comes a time to call in reinforcements.
Enter Venable
While Live Ventures keeps the bulk of the work in-house, Stein turns to established business partners like Rosso at Venable LLP to assist with mergers and acquisitions, corporate finance transactions, executive compensation advice and trademark work.
"Rosso is one of the smartest, hardest-working and most practical corporate attorneys I know," Stein says, noting that he
was the first person called in June 2018 for help with refinancing a $24 million secured term loan at Live subsidiary Vintage Stock.
While Stein was setting things up at Live to handle the early-stages merger and acquisition work, he also reached out to Rosso for help with financing transactional work, trademarks, executive compensation issues and securities work.
"We are always looking for acquisitions; he's the first call we make when we believe there is a deal and we can get him involved," Stein says.
Rosso says Stein has been the best kind of client because in addition to having a great working relationship with him, he is a good friend.
"Whenever Michael calls, texts or emails—whether early in the morning, late at night, or on a weekend—I respond right away because I know he would not be contacting me unless he needed help and advice quickly to react to the fast-paced, high-growth environment at LIVE Ventures," Rosso says.
Progress, not perfection
Stein says he always wanted to become general counsel of a publicly traded company.
"I enjoy the benefits of working on a broad range of issues," he says. "Nothing's off limits."
Earning both his bachelor's and master's degrees in accounting at the University of Florida Fisher School of Accounting, Stein earned his law degree at the University of Maryland in 1999.
After graduating from law school, Stein gained experience practicing tax and corporate law, including working on venture capital transactions in the Bay Area.
In 2005, he took the first of what would prove to be two key positions in his career. At DLA Piper, he served as a corporate securities and mergers and acquisitions attorney for seven years, earning "associate to watch" recognition in 2011 from Chambers USA: America's Leading Lawyers for Business. He returned to the firm in 2016 as a corporate partner.
In 2012, he joined Caesars, a diversified casino entertainment company, where he helped orchestrate multiple debt and equity financing transactions; developed the formation and rights offering of Caesars Acquisition Company; negotiated entertainment contracts, including Britney Spears' initial contract with Planet Hollywood; and assisted Caesars Interactive in several acquisitions. He joined Live Ventures in October 2017.
"I get satisfaction from working closely with my colleagues to help implement large, public company practices on a smaller scale, and seeing improvements from an internal processes standpoint," Stein says. "The company has grown so fast and will continue to do so. With that comes challenges, but our CEO has a great vision and we will no doubt get to where we want to be."
Showcase your feature on your website with a custom "As Featured in Vanguard" badge that links directly to your article!
Copy and paste this script into your page coding (ideally right before the closing