Michael Tulloss – Capital Blue Cross
Priceless satisfaction from counseling nonprofit Capital Blue Cross
Michael Tulloss has spent the bulk of his legal life in insurance and healthcare administration, having counseled for-profit and nonprofit entities, and prefers the latter.
"Working for a nonprofit connects you more closely with the customers you serve instead of feeling like you only answer to stockholders," Tulloss tells Vanguard. "That is such a huge factor to me personally."
He says his current role as associate general counsel of Pennsylvania-based Capital Blue Cross has been the most satisfying, in large part because the work he does for the nonprofit insurer is "societally impactful" to Capital's nearly 1 million members.
Once a vaccine became available, for instance, Capital Blue Cross, along with a Pennsylvania-based pharmacy chain, co-hosted vaccine clinics across its 21-county service region in Pennsylvania, including in medically underserved communities. The clinics—staffed in part by Capital employees like Tulloss who volunteered their time—provided the vaccine to many who might not otherwise have received it, including senior citizens.
Pandemic and Pennie
The pandemic coincided with the launch of Pennsylvania's state-based health insurance marketplace, created pursuant to the federal Patient Protection and Affordable Care Act, more commonly known as Obamacare.
For that, Capital's legal team worked with Pennsylvania Gov. Tom Wolf's administration to ensure the firm's participation on the commonwealth's insurance marketplace, referred to as Pennie, which was rolled out in September 2020.
"Programs like this really can make a difference," Tulloss told Vanguard.
Then there was last year's federal Consolidated Appropriations Act, a $2.3 trillion spending bill that combined $900 billion in stimulus relief with $1.4 trillion in omnibus spending and touched practically every economic sector.
On the healthcare front, its effects are many and mostly welcomed by Tulloss. This year, a ban takes effect on what's known as surprise medical billing, in which patients sometimes face unexpected charges when using emergency care from an out-of-network hospital, or when their in-network hospital uses an out-of-network specialist. With the change mandated by CAA, out-of-network providers must negotiate with insurers to be paid rather than billing insured patients directly, which protects the patient.
"This is so huge, and the insurance industry is so excited about it," Tulloss says. "It really does protect consumers from unexpected charges and keep their costs down, which is one of the things Capital prides itself on doing."
Also in CAA is mental health parity reporting, which requires health plan disclosure of comparative analyses that demonstrate parity between the plan's mental health and substance use disorder benefits and its medical and surgical benefits. Tulloss says many in the industry previously did not ensure parity between these two benefit types, and with this now being law, consumers benefit.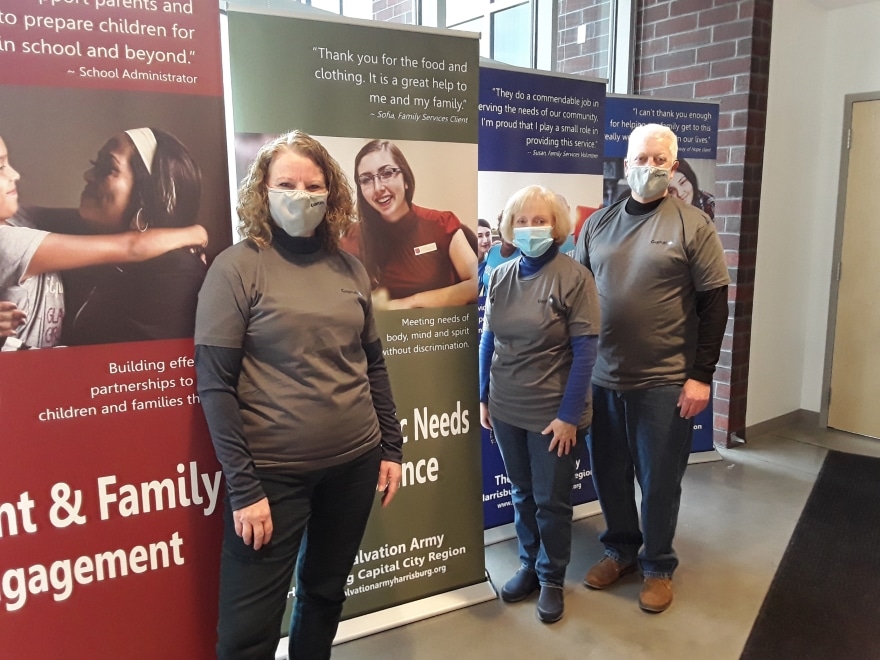 The pandemic also led to streamlining and efficiencies in day-to-day work for Tulloss and his colleagues, as most of the Capital Blue Cross crew shifted to a remote work environment.
"We've all learned we don't need as much paper as before," Tulloss says. "That's a side effect for the world. We've cut down fewer trees because we've stopped printing so much. But we also found more efficient ways to serve our members, including expanding coverage for telehealth services so we could help members get the care they needed even when they found it challenging to see a healthcare provider in person."
True Blue
In today's environment, pharmacy services might be the most challenging healthcare issue, Tulloss explains. It's all part of the very detail-intense process that Tulloss has seemed to relish since earning his law degree at the University of Memphis in 1983. Since wrapping up a five-year run as an associate with the Tennessee firm of Luther, Anderson, in 1990, he's held a string of in-house roles with insurance firms and healthcare administrators. 
He began a 14-year-stretch as associate general counsel of BlueCross BlueShield of Tennessee in 1999. He left Tennessee for a similar role at Memorial Hermann Health System in Houston, and in 2016 moved to Pennsylvania to be senior counsel at Capital Blue Cross. He assumed his current role in 2019, and he now oversees two other lawyers and a paralegal with primary legal oversight of Medicare Advantage, provider contracting, pharmacy services and managed care.  
And when Tulloss isn't managing people, he just might be managing their best friends. A dog lover since childhood, in recent years Tulloss has been raising and showcasing Labrador retrievers bred by a friend. He co-owns four, and enters a male, Chase, and a female, Diana, into shows. Those pups, Tulloss says, embody the breed standard, whose attributes include strong back legs, an otter tail, lush coat, rounded head, strong chest and compassionate eyes. 
Time for such hobbies is limited, however. 
"I enjoy knowing that what we're doing is going to have a positive impact on our members because when it comes down to it, that's what is most important," he says. "That's why people love working for Capital Blue Cross." 
View this feature in the Vanguard Spring III 2022 Edition here.
Showcase your feature on your website with a custom "As Featured in Vanguard" badge that links directly to your article!
Copy and paste this script into your page coding (ideally right before the closing