Patrice Brown – Yellow
At the wheel of Yellow's DEI journey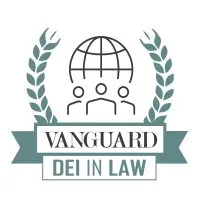 Everyone deserves a second chance. So emphasizes Patrice Brown who's fronting the effort in her expanding role with the iconic trucking company Yellow. 
Yellow has partnered with two nonprofits in the Chicago area to provide good jobs, some to people whose criminal history has been a barrier to meaningful employment. Passionate about how such work can reduce recidivism, Brown is overseeing the introduction of her employer's second-chance program.  
There's both a national shortage of truckers and tens of millions of former convicts facing challenges in re-acclimating to productive society, she emphasizes. 
"If all the people disqualified from work due to transgressions in their past were qualified, there would be significant reduction in the driver shortage," she says from Yellow headquarters in Overland Park, Kansas. "There's much money to be made as a truck driver, and industry changes have made it possible to both drive and enjoy a private life." 
'A positive effect'
As a tenured in-house lawyer, Brown embraces this project and others intended to bring more diversity, equity and inclusion to her workplace. It's still early in the game, and when Brown spoke with Vanguard in January, she was mulling the details and risks associated with this partnership. 
The current plan, to be rolled out in the spring, will allow qualified applicants to apply for what's still an unknown number of openings as drivers, dock workers and other positions. Prospective truckers will undergo the typical training and all conditions of full-time employment, including random substance-abuse testing for safety sensitive positions.  
Backsliding in any area could end their participation, but from what Brown says she's heard from Chicago, most candidates have taken seriously this second chance. 
"I look at it as a way to have a positive effect on people's lives," she says. "I consider it an honor to be in charge of this platform." 
It's just one of the sensitive projects Brown has overseen since joining the Yellow legal department as a senior counsel during a very contentious time in May 2012. How she recalls being a welcomed sight by dockworkers, hostlers, janitors, clericals and supervisors upon visiting the facility. It seemed like an overdue message from headquarters that office culture would change—and it had to for Yellow to sustain itself.  
Yellow was under a five-year consent decree from the federal Equal Employment Opportunity Commission over allegations of workplace hostility and discrimination at the Chicago Heights and Chicago Ridge facilities. The Ridge facility later closed and the decree remained in effect at the Heights facility, ending after the five years with the court acknowledging the change in the workplace culture. 
Going beyond 2020
Spurred in part by the tumultuous year of 2020 and the civil unrest that stemmed from police brutality, Yellow—as did many companies—took a more proactive approach on DEI. Brown having done much to quell workplace issues, she was promoted to assistant general counsel and, one year later, to the new title of vice president of DEI. 
While she's grateful for the role, she doesn't see many women in high ranks who look like her. "There are women in management but not too many women of color," she says. "That's an Achilles heel." 
She's trying to strengthen it by examining why. The company is undergoing a DEI assessment to see where it stands against that of other companies, including its competitors. By the end of this year, she hopes to report progress. 
"We are building a new culture which requires patience and time.  "It's very early in the journey."  
While she enjoyed more traditional in-house law during her early years, she says DEI is equally if not more satisfying. In 2021 she's also ascertained her commitment by certifying her DEI experience when she received her advanced certification in diversity, equity and inclusion from Cornell University. All in all, it makes for the high point of Brown's quarter-century as a lawyer. 
Getting her start
A University of Kansas undergrad and proud Jayhawk, she earned her juris doctorate from the Washburn University School of Law and honed her skills on personnel issues at McAnany Van Cleave & Phillips in Kansas City from 1998 to 2003. She served in-house roles with Kansas City Southern and Hill's Pet Nutrition before returning to private law and achieving partnership with Husch Blackwell Sanders. Then she returned to in-house with stretches at KCMSD and HCM Consulting between 2010 and 2012. 
Somewhere along the way Brown wondered if the law was for her long-term. Perhaps a role in human resources would be a better fit. For part of 2009 she took a sabbatical to care for her father, his terminal illness concurrent with the Great Recession. 
"While riding my bike I got an epiphany that I still wanted to be a lawyer," she says. "I had other offers as well as Yellow, but it was a company that had fascinated me over the years. I knew they had some challenges and wanted to be part of the solution. 
Eleven years later, she can claim to have mitigated some unpleasantries, and taken a proactive stance against others cropping up. Maybe best of all, she gets to use all her abilities, including that HR role which Brown had considered transitioning to during her sabbatical. The HR and DEI roles, after all, complement. 
"I'm acutely aware DEI can be a divisive topic," she says. "But there are some historically unrepresented groups that haven't had a voice. We need to learn to respect and value our differences. By doing so, we become better at everything we do. In my opinion, it shouldn't hard to treat others with respect and dignity, but often-times it is." 
View this feature in the Vanguard Spring I 2023 Edition here.
Showcase your feature on your website with a custom "As Featured in Vanguard" badge that links directly to your article!
Copy and paste this script into your page coding (ideally right before the closing