Robert W. Karr Jr. – Fuji International and Blommer Chocolate Co.
Chief legal officer works the fields and the factories for Fuji and Blommer
For cocoa farmers in the Ivory Coast, the day begins early. They work plots averaging 10 acres while producing more than two-thirds of the world's cocoa supply.
Many of the beans they grow and harvest, then dry and ferment, will be made into chocolate half a world away each year in Chicago's West Town. The neighborhood is home to Blommer Chocolate Co.'s original production plant, where millions of pounds of chocolate is made annually for hundreds of brands, from start-ups to industry giants.
As vice president of administration for Blommer and chief legal officer for parent company Fuji Oil Group's North American companies, Robert W. Karr Jr. is familiar with the farms, factory and 15 other production plants in the U.S., Europe and Asia.
He managed legal details for Blommer as it expanded into China and was sold to Fuji. Now, he's guiding efforts to ensure farmers use sustainable practices or collaborate with Chicago officials and companies to prevent gun violence.
"After years of representing manufacturing companies in M&A, joint ventures, and strategic alliances around the world, I was ready and eager to build and run a business," Karr says. "The Blommer family taught me how to do that while learning everything about chocolate from the farm to factory."
Going global
Blommer was founded in Chicago in 1939 by brothers Al, Bernard and Henry Blommer Sr. It added production facilities in California and Pennsylvania in 1970 and 1980, respectively, and then a plant in Campbellford, Ontario, in 2006.
Karr began representing Blommer as outside counsel in 2012 as the company entered the market in China—where some of its largest customers were expanding their operations. He joined Blommer full-time in 2014 and made more than 25 trips to China in the next four years to establish a manufacturing plant, sales team and R&D presence in Shanghai.
In addition to guiding site selection, factory design, and equipment selection, he negotiated the customer and vendor agreements for the new plant. While making those trips, Karr made frequent stops in Japan and built a relationship between Blommer and Fuji Oil, which acquired Blommer in 2019. Karr's legal support for the sale included setting up the initial bid process Fuji won.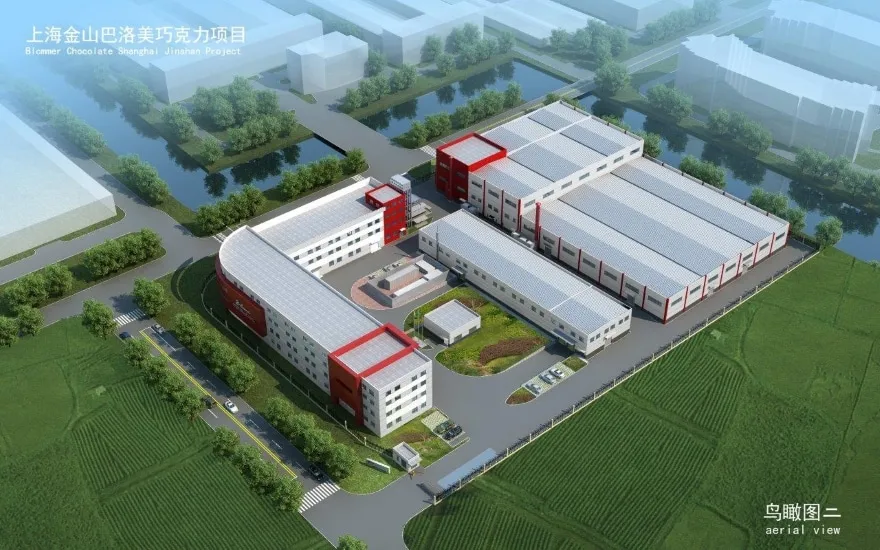 The deal, which included five Blommer plants, brought Fuji Oil into the North America chocolate market—the world's largest. The deal also added two of Fuji's existing oil and fat production facilities for Karr to help manage. He currently oversees compliance and legal matters, including risk management, employment and labor laws, and contract negotiations with vendors and suppliers.
Since Fuji's acquisition of Blommer, he has held several positions in addition to chief legal officer. As vice president of corporate planning, he focused on post-merger integration activities, and he established programs to improve people, processes and technologies. As vice president of administration, he oversees legal, risk, HR and safety operations.
On the farm, in the city
Karr also supports the company's global diversity, equity and inclusion, and environmental, social and governance issues—beginning on the farms.
For instance, he says the company provides farmers resources and tools to increase yields and improve quality while farming sustainably—such as universally accepted good agricultural practices, training and coaching. It also supports farmers and their communities with investment in education, health care, women's empowerment initiatives and child protection.
"We have invested millions of dollars in West Africa for decades, including reforestation and the establishment of schools, maternity wards and other health care facilities," Karr says.
In 2017, Blommer began working with Chicago Create Real Economic Destiny to combat gun violence in Chicago, hiring graduates of CRED's program. The organization was co-founded by former U.S. Education Secretary Arne Duncan and Laurene Powell Jobs, the founder and president of the social impact organization Emerson Collective.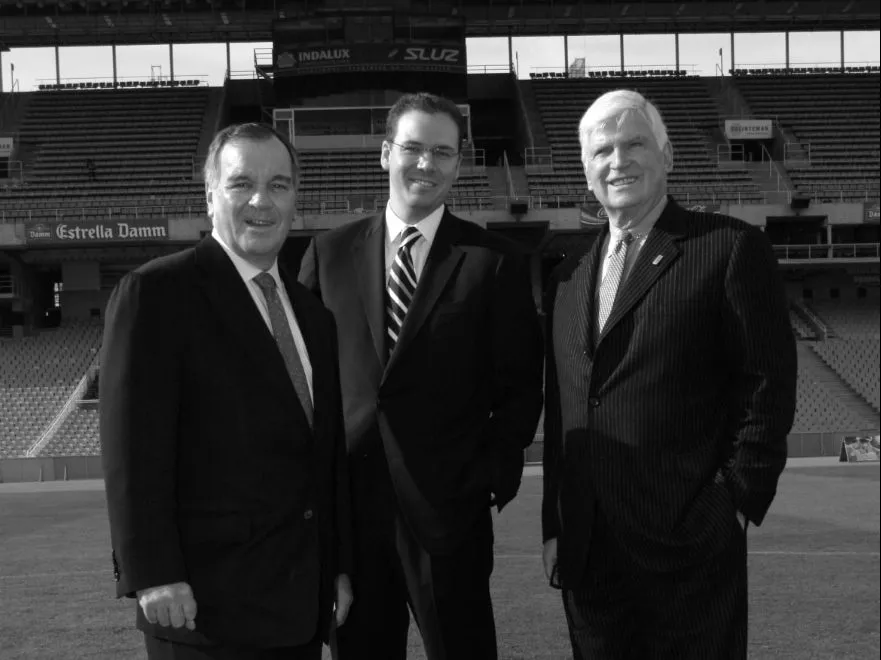 "Together with CRED, we are focused on workforce development – not only providing jobs, but developing leaders," Karr says.
Karr—and Blommer's—concerns about gun violence in Chicago led him to approach Chicago Mayor Lori Lightfoot about creating a $1 million gun buyback program in early 2022.
It quickly became the largest gun buyback in city history. He helped establish the program, which is administered by the Chicago Police Department. Blommer was then joined by BMO Harris Bank, Cabrera Capital Markets, Motorola and Wanxiang America to help with the initial funding of a series of buyback events.
Global experience
Because his father was a litigator, Karr says he grew up understanding it's a lawyer's responsibility to help people in need. While on the high school debate team, he developed a keen interest in Japan and whether it would lead the world's economies in the 21st century.
"When it came time to choose what to study in college, I started by learning Japanese," Karr says. The Evanston, Illinois, native earned his bachelor's degree in Asian languages and literature and a certificate in international business from the University of Iowa in 1991.
After graduating, he joined Nissan Construction Co. Ltd.'s human resource and business development groups in Japan. While there, passed the highest-level government Japanese fluency exam before returning to Chicago to pursue his law degree from DePaul University.
When he joined the firm of Jones Day in 2007, he returned to Tokyo as counsel assigned to work with Sumitomo Chemical Co. on M&A and joint ventures in Asia, Africa, Europe, Middle East and South America. As part of the work, he helped the company combat malaria by expanding mosquito net production at a plant in Tanzania.
"That also exposed me to the thinking and methods that companies can employ to be socially responsible," Karr says.
His love of Japanese culture and desire give back to his community have led Karr to serve in a number of projects outside work, too. For instance, he served as chair of the board for the Chicago Sister Cities International Program from 2005 to 2008.
Karr also founded Project 120, a nonprofit that partnered with the Chicago Park District to revitalize Jackson Park. That, in turn, led him to work with Yoko Ono on the design and installation of "Skylanding," a 12-petal lotus constructed of steel in Jackson Park's Garden of the Phoenix. Ono's project also includes "Mended Petal," a companion lotus petal on permanent display in the Pritzker sculpture garden at the Art Institute of Chicago.
"Whatever I get involved in, it comes down to collaboration to be successful," he adds. "In this multicultural world, we must meet people were they're at, make sure no one gets lost, and bring out the best in everyone."
View this feature in the Vanguard Winter I 2023 Edition here.
Showcase your feature on your website with a custom "As Featured in Vanguard" badge that links directly to your article!
Copy and paste this script into your page coding (ideally right before the closing