Rod Rummelsburg – AireSpring
Clear calls and a courteous countenance
It was a call Rod Rummelsburg recalls clearly. A young girl was missing; law enforcement needed an internet service provider address from his company, AireSpring, to follow a lead on where they might find her.
The calls from law enforcement are not uncommon—as AireSpring's general counsel, Rummelsburg's legal team created a standardized form to answer subpoenas for phone records and other user information, he says.
This call went beyond that, though, in a potential life or death circumstance where a subpoena was not required, but quick action was.
"I walked upstairs to our engineering department and they got right on it," Rummelsburg recalls. "They determined it was from a motel in the southeast U.S. I reported it back to the police; they said they were going to get right on it."
Such drama is not an everyday thing for Rummelsburg, but the affable attorney who draws on Dale Carnegie's "How to Win Friends and Influence People" as an inspiration for his approach, notes it is also part and parcel of leading a small legal team for a telecommunications company.
Watchful eyes
"Telecommunications is one of the most highly regulated industries out there," Rummelsburg says. "In the U.S., there are 700 jurisdictions and 300 taxing possibilities nationally. It's a full-time job and a cottage industry."
Rummelsburg, 66, does not actually file any of the 1,500 types of tax returns and forms AireSpring fills out annually. But he does focus on the regulatory issues with the Federal Communications Commission and local public utility commissions looking to ensure AireSpring's calls connect and its internet services hit home.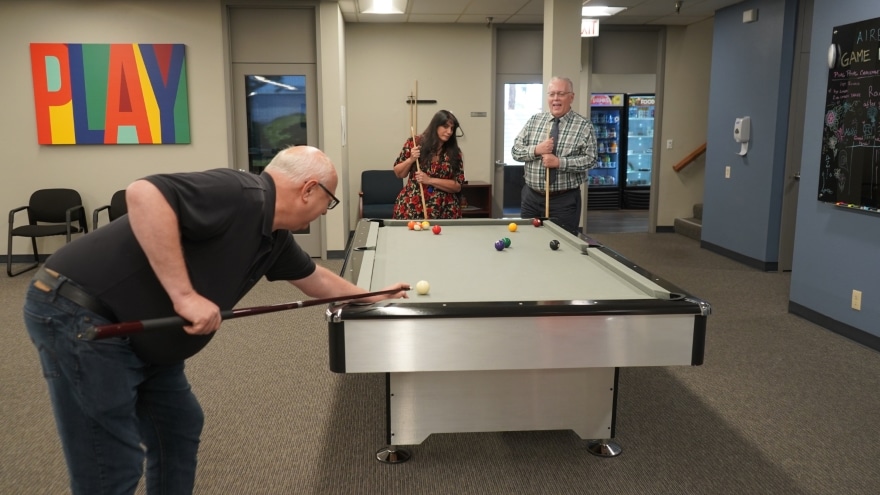 He is bracing for changes to rules on automated, or "robo" calls, which he notes can be a benefit or a bane to those receiving them.
The voice at the other end of the call could be trying to rip you off. Rummelsburg has assisted the IRS in investigating fraudulent calls looking to fleece targets. Yet as he notes, robo calls also come from local schools to warn of weather-related closures or other emergencies, or from political campaigns that are protected by the First Amendment.
"Right now, the industry is self-policing, it's spearheaded by the larger companies," Rummelsburg says.
The mutual cooperation between companies—including alerting smaller "downstream" providers about rogue actors—may not be enough to avert more FCC regulations, he adds.
Loud and clear
Getting the calls through is as crucial as ensuring they are made for legitimate reasons, Rummelsburg says, and reception is also an FCC focus.
"There is a big push to maintain high quality for calls and ensure calls are completed to any kind of rural area," he says.
AireSpring, based in Van Nuys, California, covers rural and urban areas, with voice and internet service as well as cloud applications and managed network services in 49 states handling about 4.5 billion calls monthly, Rummelsburg says. So while he and his staff of two paralegals manage intellectual property, protect customer information, collect debts, and comply with FCC and HIPPA regulations and employment laws, he is also negotiating with Tier 1 and smaller downstream companies on agreements to guarantee quality service is provided.
Again, the telecom industry is trying to police itself and deliver customer service, but Rummelsburg notes new FCC rules will require carriers to ensure calls are completed. A new registry and standards for the intermediate carriers used by larger companies is coming, too.
"I run the gamut. We try to stay out of litigation, but to the extent we do, that is my bailiwick," he says. "We are court averse, because it is expensive, time consuming and nobody comes out happy."
Kindness counts
Before joining AireSpring, Rummelsburg was a litigator, taking what he called a "scorched earth" approach in fighting for every last dollar for his clients. He knows how to bargain and maneuver—at a past job, he once filed involuntary bankruptcy proceedings on a publicly-traded company that was not paying its outstanding bills, eventually recovering 100 percent of the money owed to his client.
However, Rummelsburg prefers kid gloves to counterpunches.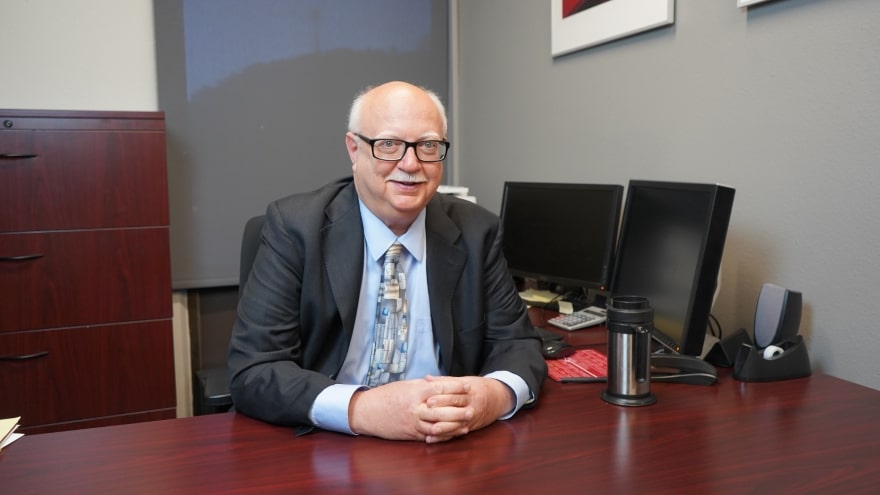 "One of things I pride myself on is I get along with everybody," he says. "I try and carry that into litigation, even with opposing counsel."
He is also proud his company takes compassionate stands, such as when AireSpring did not shut off service to the city of New Orleans after Hurricane Katrina despite unpaid bills.
While not all information requests from law enforcement were as dire as the instance of the missing girl, Rummelsburg says AireSpring does not charge any processing fees to agencies requesting help.
Rummelsburg's calling to telecommunications was not immediately received. He began his career in computer science, with a bachelor's degree from UCLA and a master's in computer science from Loyola Marymount.
He worked at the Jet Propulsion Lab in southern California, piecing together assignments, but not to his satisfaction.
"I was starting to feel like a migrant white collar worker," Rummelsburg says. His wife has a law degree and although she never sat for the bar, she did encourage him to go to law school. Rummelsburg got his juris doctor from the Loyola Law School in 1998, and began looking for work in the entertainment industry.
Instead, he says, the telecom industry came calling. He's sold internet access to clients in developing nations and worked for a company that bought radio towers to build cell phone networks. In 2011, he joined AireSpring as its general counsel.
Outside the office, he is an Eagle Scout who led his son's troop and loves camping. Once upon a time, he performed magic and still enjoys seeing magic shows, he says.
There is no abracadabra to leading the small legal department, he adds; it is about knowing the breadth of the laws and being there to lend an ear or a hand.
"We are running the department on a shoestring budget," Rummelsburg says. "It's what most companies dream of, but doesn't often happen, and that distinguishes us."
Showcase your feature on your website with a custom "As Featured in Vanguard" badge that links directly to your article!
Copy and paste this script into your page coding (ideally right before the closing