Rusty Pickering – Ingo Money
Check mate on paper
The insurance company has settled your claim, or your business loan has been approved; great news to be sure. Then you hear "the check is in the mail," and you wonder how long it will take for your good fortune to come to fruition.
Ingo Money Inc. is looking to make that phrase a relic of the past, bringing the payment process used by so many businesses into the 21st century. The aim is to convert paper checks into real-time, digital transactions, says company President, Chief Operating Officer and General Counsel Rusty Pickering.
It's a concept already embraced by consumers, Pickering notes.
"Almost all the payments you make have been transformed, but the payments you receive from businesses are still checks," he says.
Balance forward
With its software and platforms, Ingo Money partners with financial institutions to make real-time payments on behalf of businesses to bank accounts, debit card or credit card balances, PayPal or Amazon accounts, and to stage cash disbursements to MoneyGram agent locations.
The company makes these payments possible through various integration methods including application programming interfaces, or APIs, which are payment card industry, or PCI, compliant plug-ins.
An innovative SaaS, or software as a service, platform allows businesses and government agencies to outsource their entire disbursements process simply by providing Ingo Money with a recipient's email address or mobile phone number. Ingo Money will notify the recipient, and link them to a secure digital paywall to authenticate, select their preferred disbursement method, and receive their funds.
"The whole point of our service is to make it much easier to use for the subscribing merchant writing the check," Pickering says.
These innovations build on Ingo Money's ability turn paper checks into digital payments, just as consumers have been making electronic payments for their bills for years. Yet Pickering notes that businesses making use of direct pay methods instead of checks has only caught hold over the last few years.
"Two years ago we would have to explain what this is and how it works, now people are looking for us," he says.
Checking out
For years, the number of checks written for personal use has been in decline as consumers come to rely on electronic or digital fund transfers that can even be done over smart phones.
At the same time, Pickering says the number of checks written by commercial entities, whether to consumers or to other businesses remained constant or even increased.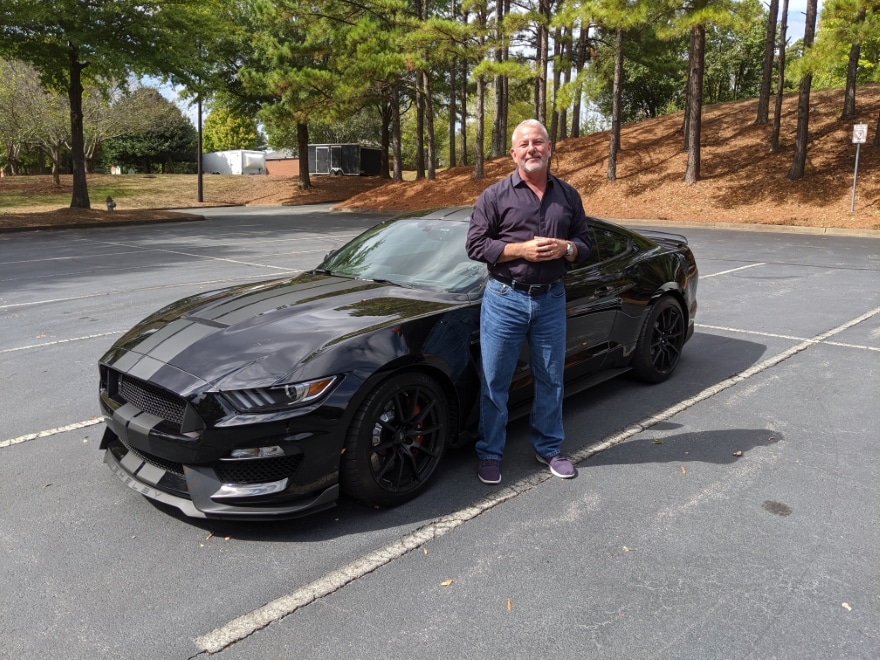 "Writing a check, printing it, mailing it and dealing with the aftermath is pretty labor intensive," Pickering says. "It may cost the business $5 to $15 per payment. Plus, checks get stolen from mailboxes, or put in a drawer and forgotten about."
In many ways, moving money is a highly regulated field. There are federal and state banking regulations for banking, and businesses either need a transmission license or a partnership with a chartered financial institution to make the transactions. Ingo Money uses the latter, but in flipping the script with its immediate transfers, Pickering says the company ventured into an uncharted area.
So while Pickering faced the daunting, but rewarding, task of setting Ingo Money up to make the payment transfers, it was done in partnerships. Even then, the financial institutions lacked the frameworks for the new processes
"Everything we do is as a vendor to a financial institution," he says, "but you have to be careful how you structure those relationships."
Talking the tech
Helping to build the future of payment processing was not something Pickering, 50, set out to do, not with the degree in biomedical engineering he earned at Tulane University in New Orleans. Yet that basis of tech knowledge has been crucial in helping Ingo Money grow, he adds.
"I have the tools necessary to understand how all that stuff works," Pickering says, and he can translate it when talking to clients.
From Dallas, he went to high school in Memphis and has lived in the Atlanta area for most of his adult life. He got his Juris Doctor from the University of Texas in 1994, and he did outside counsel work for Ingo Money beginning in 2002 while at the Atlanta office of Nelson Mullins Riley & Scarborough.
He was hired at Ingo Money in 2013 after the company asked him to review resumes for its general counsel position, and he suggested he was a better fit than any of the applicants.
In January, 2019, Pickering added president and COO to his Ingo Money job titles, and says he had intended to get into the operations side and was ready for the shift.
Married with two teenagers, Pickering says his hobbies are tech, cars and cooking.
He's not just tinkering in the driveway when it comes to wheels. His passion is driving laps at a road racing course near Atlanta, and Pickering now owns two Ford Mustangs; a 2003 Cobra he has put up for sale, and a newer Shelby GT350 model built ready to roll.
The Mustangs are both fun and practical, he says.
"When you drive your car at the track you break things," he says "It's a lot cheaper to replace Ford parts. You break Porsche stuff; you need to take another mortgage out on your house."
Pickering adds he does not drive alone; colleagues at Ingo Money also love hitting the track with him.
"We have four Shelbys in our parking lot, that's four more than I have seen around all of Atlanta," he jokes.
As he steers Ingo Money ahead, Pickering sees a smooth course for taking businesses off the paper track for processing payments.
"It is very clearly a much better process for the consumer, and very clearly a much better process for the bank," Pickering says.
Showcase your feature on your website with a custom "As Featured in Vanguard" badge that links directly to your article!
Copy and paste this script into your page coding (ideally right before the closing