Shermin Ladha Pelinski – Fields Auto Group
Her eyes on road to auto group's growth
Auto shopping will always be among the more personal pursuits, a would-be buyer likely visiting several dealerships, test-driving vehicles and conversing at length with the sales rep before agreeing to a purchase.
Shermin Ladha Pelinski doesn't see that part changing, but recognizes that COVID-19 has had lasting effects on the auto business, as well as every other. The first in-house lawyer Fields Auto Group has employed, she's also a problem solver who says that even if vaccinations end the pandemic, the 37 mostly luxury franchises under this corporate umbrella, will have entered a new chapter.
"Certainly, our business isn't that conducive to working remotely, so we've had to pivot," Pelinski tells Vanguard in March while working remotely from her home in suburban Chicago. "But we are not going to pivot back to the way we used to do things. The remote processes will continue to evolve, as consumers are still going to want to have them."
It's become increasingly necessary, she explains, to help customerstransfer a vehicle online and set up finance meetings through Zoom software, while meeting a host of new regulatory guidelines. Should a customer need to have a car serviced, the arrangements might best be handled through a dealership's upgraded website to avoid lengthy waits. For those in the waiting room, there must be safety protocols.
With Fields Auto Group based in Glencoe, Illinois, and its affiliate dealerships stretching into Florida, Wisconsin and North Carolina, Pelinski must be mindful of the changing rules and regulations in four jurisdictions. While Florida has been the least restrictive, she says Fields hasn't compromised its safety standards in the Sunshine State or anywhere else.
Pandemic notwithstanding, the market remains bullish for luxury cars, and she's in the forefront as Fields acquires more dealerships, expands its geographical footprint and ascertains its standing as a premier high-end auto group. Holdings include Bentley, BMW, Cadillac, Jaguar, Jeep, Lamborghini, Land Rover, Lexus, Mercedes-Benz, Porsche and Rolls Royce, as well as some more modest makes.
Acing the acquisitions
It's her favorite part of the job—as well as the most stressful—Pelinski says about acquisitions. She manages everything from due diligence to real estate to labor and employment policies to whatever litigation the acquiree bequeathed. She's had a hand in bringing 30 more franchises into the Fields fold since becoming its general counsel and corporate secretary in 2002.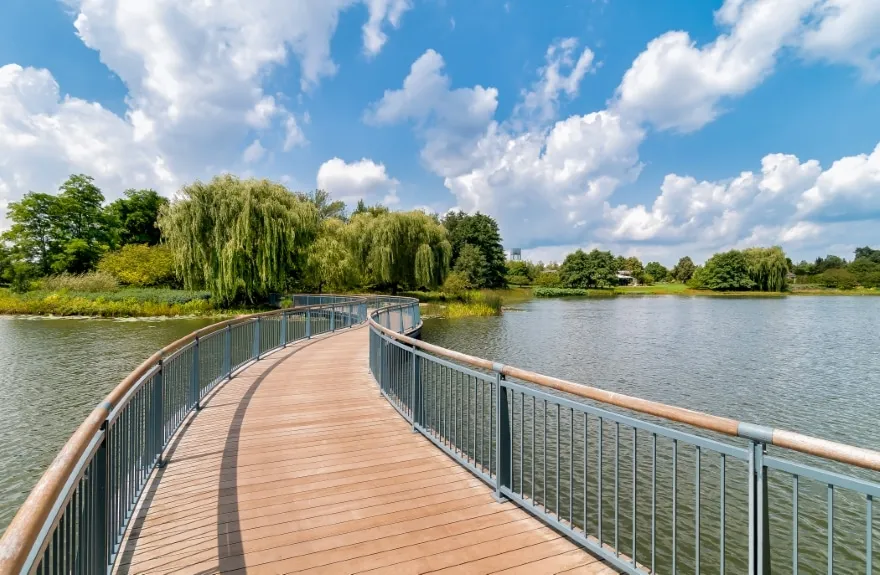 Five years ago, she helped the company consummate its biggest score, Brumos Automotive, which enhanced her employer with two dealerships each for Mercedes and Lexus, one for Porsche and a collision center near Jacksonville, Florida. Typically, however, it's just one dealership at a time, the most recent being the former Bredemann Lexus, of Glenview, Illinois, in late 2019. Bredemann has since been integrated into the extensive Fields Loyalty Program and renamed Fields Lexus Glenview.
"I take a lead role in those transactions, not just from negotiating the actual contract language, but in taking our team to the closing from the legal and business aspect," says Pelinski. "I'm working with our team and the other side's team, and it's both fun and nerve-wracking. But you feel a definite end with the closing."
The last closing came with Fields at the other end of the acquisition process, the company unloading two of its Florida dealerships, Land Rover Orlando and Chrysler Dodge Jeep Ram Sanford, to Lithia Motors. Central Florida a hot spot for luxury brands as well as those for hauling boats, the transaction should benefit Lithia while providing capital to Fields for other opportunities where Pelinski's input will be valued.
She means business
A lawyer with a businesswoman's mentality, she relishes collaborating with the executive team of the family owned business that started with a single Cadillac dealership during the early 1970s. Though CEO John Fields has a legal background, he hasn't practiced law for several decades, and can rely on Pelinski, who's fashioned a career out of counseling the automotive industry.
She's an anomaly of sorts, the 1998 Syracuse University College of Law grad having never toiled at a firm, instead going in-house right away as general counsel to Auto Team Management in Winter Park, Florida. "I was just drawn to the auto business and to an in-house role naturally," she explains. "It was a role I always wanted to pursue, and I was lucky to have that opportunity so early in my career."
Making the most of it, Pelinski drew the attention of Fields Auto Group, which entrusted her in the summer of 2002, to essentially build and oversee a legal department in the newly created position of general counsel. It was a much smaller operation 19 years ago and has grown exponentially.
"No two days are the same here," she says. "It varies from dealing with corporate transactions, selling or acquiring dealerships, negotiating with our unions in Illinois, providing an overall legal perspective to HR and whatever else."
Her husband, John Pelinski, is also part of the Fields team—vice president of business development—and, unlike his spouse, works mostly in the office. The couple have two sons, one an Emory University sophomore and baseball player, and the other a sports-crazy 8-year-old.
All in all, Pelinski says her life is good at home and on the job. That early role at Auto Team Management was fulfilling, but how much more so has been Fields.
"It was just serendipitous," she says about her reason for joining Fields. "I found a passion for helping the company achieve its goals, while never losing its family culture."
Showcase your feature on your website with a custom "As Featured in Vanguard" badge that links directly to your article!
Copy and paste this script into your page coding (ideally right before the closing