Siddhartha M. Venkatesan – Komline-Sanderson
Lifelong learner lands in the right place
It was an energizing experience, Siddhartha M. Venkatesan recalls with a good-natured laugh.
After all, it's a rare thing for a 40-something family man—already well accomplished and with a high-profile position at a demanding company—to enroll in an MBA program.
But earlier this summer the now 42-year-old Venkatesan earned that honor from the prestigious Wharton School of the University of Pennsylvania, the graduation ceremony taking place on YouTube due to COVID-19 concerns.
"I do like to keep busy," he tells Vanguard in midsummer. "And I never want to stop learning."
His wall now decorated with that MBA—as well as a New York University School of Law J.D. and a Cornell University B.S. in aerospace engineering—it would seem Venkatesan means what he says. Indeed, it's a three-fer that's serving him well in his current role as general counsel, chief operating officer and corporate secretary at Komline-Sanderson in Peapack, New Jersey.
For clean and green
An environmental engineering and manufacturing company that serves the public and private sectors, Komline-Sanderson figures to be in growth mode. Its complex systems for cleansing water and air are in high demand in the United States and abroad, with much interest from China and other economically developing countries.
"They're really serious about cleaning up their air and removing sulfur from power plant emissions," Venkatesan says of the customers in the China market. "For that they need to purchase the best equipment."
Having decades of experience in the manufacture and maintenance of such complex systems, Komline-Sanderson is well-positioned to reap the benefits. Municipal and industrial water treatment plants depend on the company's pumping, thickening, dewatering and drying technologies to reduce sludge—and the costs of disposal.
The company also offers filtration and thermal processing products used in chemical, petrochemical, food, pharmaceutical and mineral processing operations. Then, there are the precision manufactured rotary atomizer products used to reduce smokestack emissions.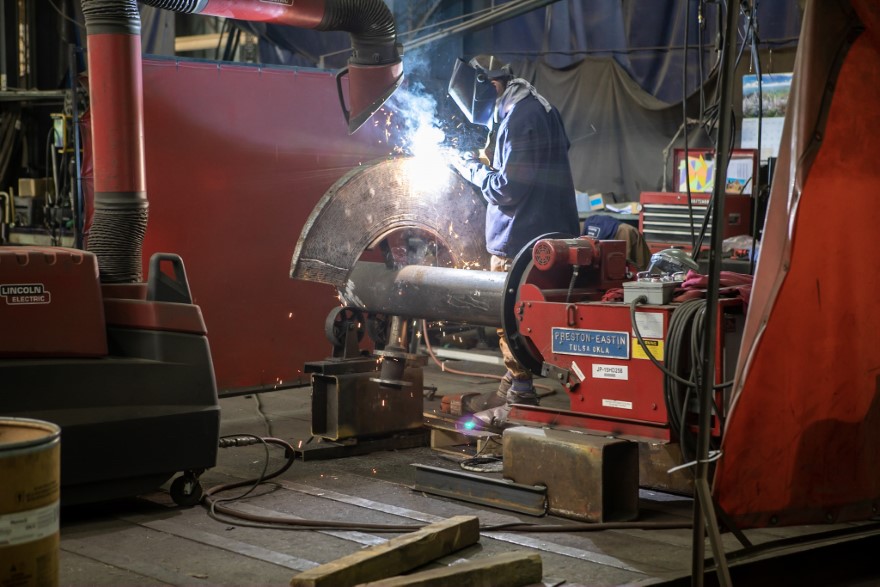 From the get-go, Venkatesan's engineering credentials enabled him to speak on equal terms with the team responsible for the equipment's manufacture. His legal background—strong in intellectual property matters—ensured adequate IP protection and confidentiality practices. But when hired as Komline-Sanderson's first legal head in May 2018, he didn't always feel he knew enough about the business side—hence his hitting the books at Wharton.
"The degree has better helped me to understand the financial aspects," he says. "It's given me an overall view of the business and how to better drive its profitability."
Learning on the fly
That background is much appreciated at Komline-Sanderson, a longtime operator in the environmental field, undergoing a strategic shift to remain competitive in the increasingly global market. Venkatesan joined the team following a two-year stint as an executive and chief IP counsel at GE Digital in San Ramon, California, prior to which he was a partner at Orrick, Herrington & Sutcliffe.
"With a lean and highly technical company like Komline, you [the general counsel] need deep knowledge of the company and the machines it operates," he says. "There's less support for these roles than there is at a place like GE Digital."
But Venkatesan quickly immersed himself in all matters Komline-Sanderson, including solving issues that precluded rapid delivery of parts necessary to operate the heavy machinery. Nothing too esoteric about that role, he recalls; mainly improving transparency and communication between the company and clients and internally. Improvements on those fronts, plus a shift in personnel, brought about material improvements in the delivery of certain parts and equipment.
Venkatesan has also spearheaded a number of new initiatives to modernize Komline's systems and develop new product offerings.
More recently, of course, the company has been dealing with COVID-19, though Venkatesan says it's fortunate to have remained busy and healthy, albeit with adjustments to allow for remote work and social distancing on the manufacturing floor, and some disruptions to the global supply chain.
This being a very engineering-oriented organization, there haven't been many problems adjusting to remote work. In fact, it might well be a stronger company once the pandemic has passed, he says, noting that it has created the opportunity to improve technology infrastructure and certain workflows.
And there'll be plenty for Venkatesan to do as he fronts a lean legal team augmented by finance personnel, a contracts person and outside counsel in addition to the engineering, IT and manufacturing team he oversees. Best of all, he says, is the opportunity to weigh in from a non-legal perspective, especially when it involves his first love—engineering.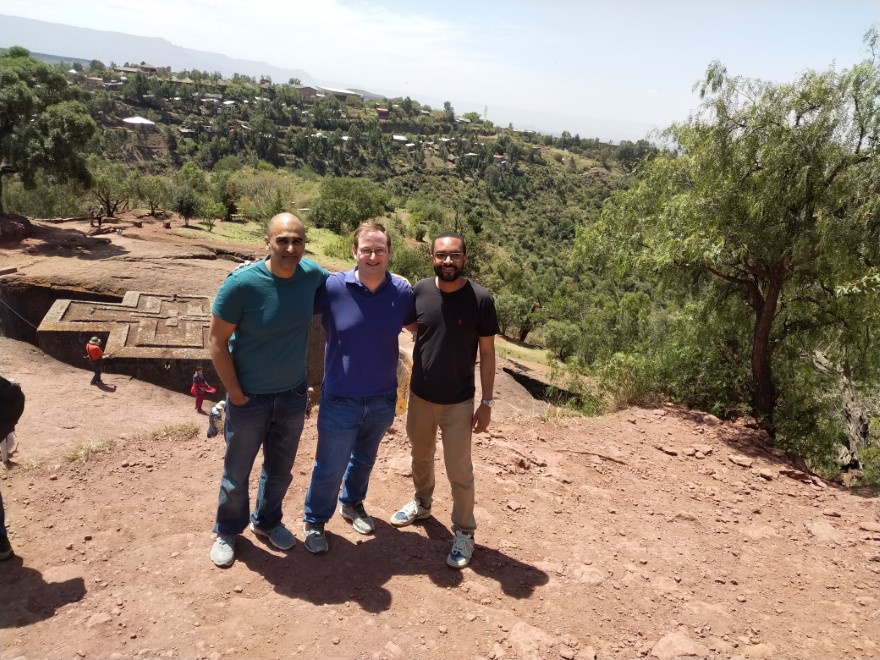 "That background has been very helpful in my career," says the former software developer of the dot-com era circa 2000. "Even if I don't have the background of the engineers here, just being an engineer gives me the confidence to jump into any matter. A lot of law firm lawyers might stumble in such situations."
Bring on the problem
It also helps to be a born problem-solver, says Venkatesan, who saw more opportunities to do so as a lawyer rather than as a career engineer.
While he welcomes the chance to apply his engineering background, as general counsel of a company doing international business he's able to delve into other issues as well. People problems can be just as serious as engineering problems, he reminds, and in his capacity Venkatesan can mitigate matters before they become issues.
Law school came a few years later for Venkatesan than for many of his contemporaries, but his stint as a software developer gave him a leg up in other areas. Following NYU School of Law, he spent a dozen years with the Silicon Valley office of Orrick, Herrington & Sutcliffe as an associate then partner, litigating IP cases on behalf of startups and heavyweights, before going in-house in 2016 with GE Digital.
The Komline-Sanderson position necessitated a move to the opposite coast, but with Venkatesan being from the East (and having two small children who missed the extended family), the adjustment was easy. Same held true for the move in-house.
"There are pluses and minuses," he says about going to GE Digital and then Komline-Sanderson. "Here you see all the issues that matter, how budgetary constraints drive legal and other functions. You see that the law is broader than just the company's procedures. You work closely with the client, that is the company, and get to make business decisions."
Though there was that adrenaline rush—not to mention stress—that came with high-stakes litigating and business generation, he reminds. But there could be adrenaline rushes here as well.
"The world infrastructure is just half-built," he says. "And in this area, there aren't many experts."
Showcase your feature on your website with a custom "As Featured in Vanguard" badge that links directly to your article!
Copy and paste this script into your page coding (ideally right before the closing