An attorney brings the wire and cable industry home
As a child growing up in the suburbs of Toronto, Canada, Burt Fealing always believed the corporate attorney was the "James Bond" of the business world.
"These were the individuals who were often flown into a location, meeting in a secret room and structuring the transactions that were helping to shape and define the world," he says.
Even at 10 years old, Fealing knew this was the life for him. So when it was time to go to college, he decided to study economics and psychology at Williams College in Massachusetts, before ultimately graduating from Harvard Law School in 1995.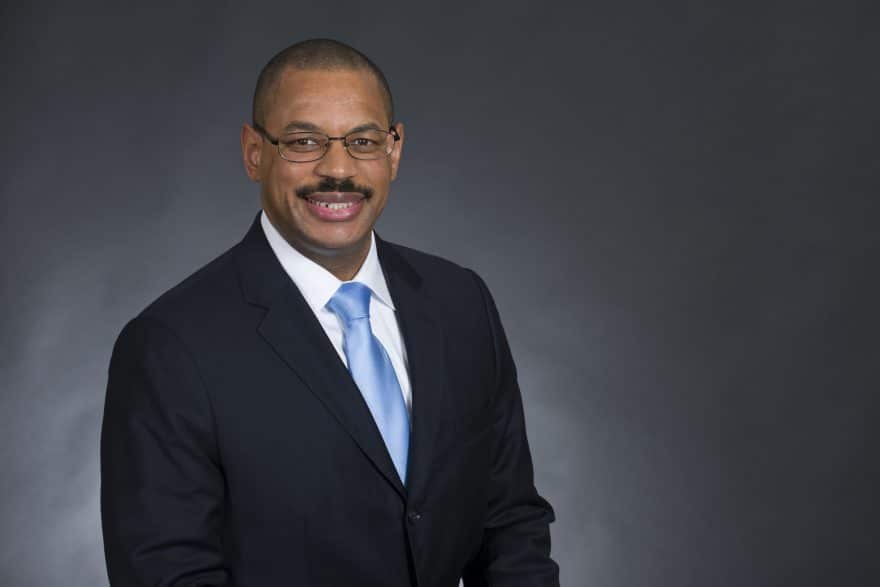 After working for various corporate law firms in Boston, in 2000, Fealing accepted an internal position with Verizon Communications, eventually becoming assistant general counsel for its finance and securities department. While he enjoyed learning the legal ins and outs of telecommunications, Fealing wanted to experience the corporate environments of other industries. Over the next 10 years, he moved from helping to lead the legal department of SUPERVALU, a wholesale grocery chain in Minnesota, to that of general counsel of ITT Inc., an industrial automation manufacturer in White Plains, New York.
Today, Fealing has found his place in yet another industry, as executive vice president, general counsel and corporate secretary for Southwire Company LLC, the largest wire and cable manufacturer in the United States.
"That concept of innovation and technology is what keeps me excited."
Founded in 1950 by Roy Richards Sr., Southwire is an international company with plants across North America, Latin America, Europe and China. It even sells technology that enables other companies to manufacture half of all the cable used to transmit and distribute electricity across the world.
From its headquarters in Carrolton, Georgia, Southwire's engineers and designers create products  that can be used in novel technologies, including solar or renewable energy systems.
"That concept of innovation and technology is what keeps me excited [because] I'm working in an industry that is always renewing, always delivering more and is very focused on using cutting-edge technology," Fealing says.
Walk the walk, talk the talk
As the head of Southwire's legal team, Fealing supports that innovation by overseeing the legal, regulatory and compliance aspects of the company. He says a key element of his leadership is encouraging members of his department to get out of the office and travel to each of the company's 32 world-wide manufacturing facilities.
"Developing a better understanding of the business helps them to speak the same language as the business leaders and better analyze issues and potential solutions," he says.
Fealing has also found that people are more comfortable bringing up questions or concerns in person than over the phone or by email. Having boots on the ground also helps Southwire's management team see the legal department as a resource for the company, not a cost center.
"It's all about the trust the management, CEO and shareholders have in our legal function because our advice and counsel is based on a deep understanding of the business and of the law and of our common goal of doing the right thing for all stakeholders," he says.
To make interactions with the legal department more effective, in 2016 Fealing's team began rolling out new document management software that will bring all the company's contracts under one system. It will allow the management team to search through and keep track of acquisitions, review contracts and determine the status of new products in one electronic format.
While this new system will increase efficiency, Fealing says they had to be careful not to overwhelm the organization with too many changes at once. To do this, legal partnered with the IT department to make sure that all the programs they adopted were compatible with systems already in place. After that, they began to integrate the departments gradually. That process is expected to finish by 2018.
Long-term community responsibility
While Fealing enjoys contributing to an innovative company, it is not the only thing that drew him to Southwire.
As he was interviewing for the role of general counsel in 2014, Fealing says he was struck by how much the company participates in the communities around its headquarters and all of its facilities around the world.
"What's truly unique about this family-owned business is that it has the ability to make long-term decisions. They don't just think about the implications for next quarter, they are thinking from a multi-generational point of view," he says.
This has caused Southwire to develop a deep sense of responsibility for the environment, which is why 12 of the company's 32 locations follow Zero Landfill programs, including the corporate headquarters. There have also been efforts to reduce water use in the company's manufacturing facilities, as well as efforts to reduce electricity by installing LED lights whenever possible.
It is also why, as part of the company's Project GIFT initiative, Southwire donates more than 20,000 backpacks to students at the beginning of every school year and funds community beautification efforts.
For the past 10 years, Southwire has partnered with the Carrol County School System in Georgia as well as Florence City Schools in Alabama to develop the 12 for Life® program, which motivates students to stay in school by providing employment opportunities at Southwire and additional classroom instruction.
Fealing says this program not only teaches students real-world manufacturing skills, but also the importance of a good work ethic and dedication to a job.
Since it began in 2007, more than 2,000 students have graduated from the program and Carroll County has seen a 20 percent increase in its high school graduation rate.
"It's an unusual company because it puts so much focus on the broader communities in which we work. We want to know how can we improve the lives of everyone there," Fealing says.
Showcase your feature on your website with a custom "As Featured in Vanguard" badge that links directly to your article!
Copy and paste this script into your page coding (ideally right before the closing