Tim Phillips – American Cancer Society
Legal support for a lifesaving mission
Tim Phillips can't emphasize it enough: The American Cancer Society's mission is a lifesaving one.
And while the Naval veteran and experienced attorney was attracted to this noble charge—as well as the unique, underlying legal challenges—he hadn't been impacted by the insidious disease.
That was, until 2009 when a close friend and fellow veteran was stricken with cancer.
"That was when things really changed for me, when I became a mission partner," says Phillips, the organization's chief legal and risk officer and assistant secretary. "I understood much more how so very important it is, the work, and how devastating it can be to anyone getting a diagnosis."
Now in remission, Phillips' friend is doing "exceptionally well." The attorney's commitment to the cause, however, only continues to grow.
Strategy, risk, saving lives
Founded in 1913 and based in Atlanta, the American Cancer Society (ACS) is a nationwide nonprofit dedicated to eradicating cancer through research, advocacy, education and support. To date, these efforts have contributed to a 27 percent drop in the U.S. cancer mortality rate between 1991 and 2016.
Phillips has been with ACS for nearly 15 years, lending his legal expertise to the organization's broad-ranging endeavors. Among the most significant milestones of his tenure: bringing 13 entities into one corporate enterprise when the organization consolidated in 2012 and became a federally classified 501(c)(3). Around that time, perhaps serendipitously, Phillips was also in the process of transitioning to general counsel.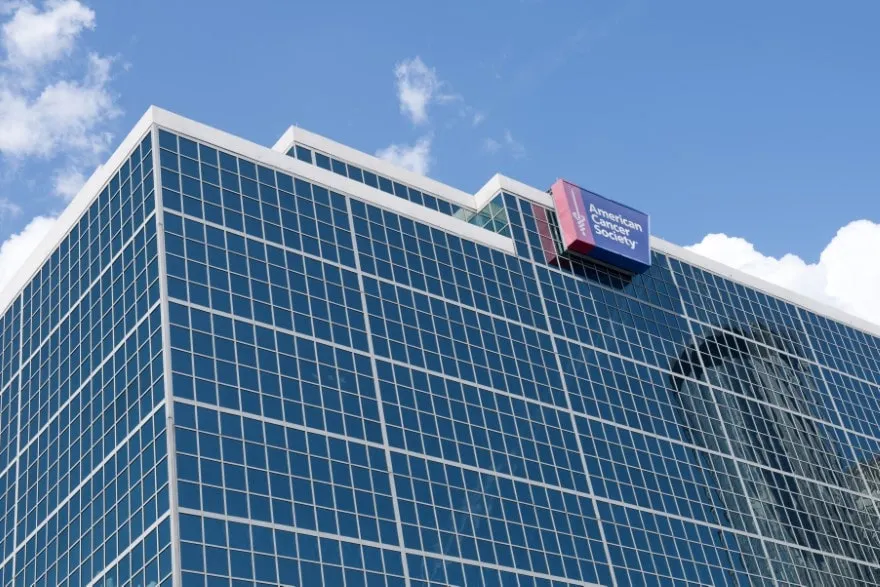 The shift helped solidify ACS, bringing together various units that had previously operated independently. Not just in form, he emphasizes, "but in mindset, in execution of mission." Notably, the nonprofit is now much more nimble and responsive when it comes to its crucial base of volunteers and the various communities they serve, having incorporated new technologies while streamlining organizational structures.
"We have evolved as an organization ever since," Phillips notes. "We're not just a charitable organization; we take an enterprise approach."
Looking ahead, Phillips is focused on leveraging these new approaches to establish a strong risk management program that considers ACS' geographic reach as well as the world's ongoing digital expansion.
The strategy is designed to tackle risk of all types:
Preventable (what Phillips describes as "an expansive approach to data management and protection through robust security protocols and continuous training and education")
Strategic (increasing the span and scope of brand leveraging through corporate partnerships that advance ACS' mission and fundraising)
External ("tail risk" events such as significant cyber incidents, weather disasters or public health and medical scenarios, such as the recent catastrophic hurricanes and the current coronavirus outbreak.)
As Phillips notes, such risk can't be completely avoided, but can be planned for and mitigated with response plans, training, education and a robust communications function, which he views as a critical risk management partner.
"We know cancer will not simply cease to exist on its own," Phillips says. "So, since our mission compels it, we must take risks. And we also must have plans in place so that when opportunities present themselves, we're ready to stand up operations as quickly as we can."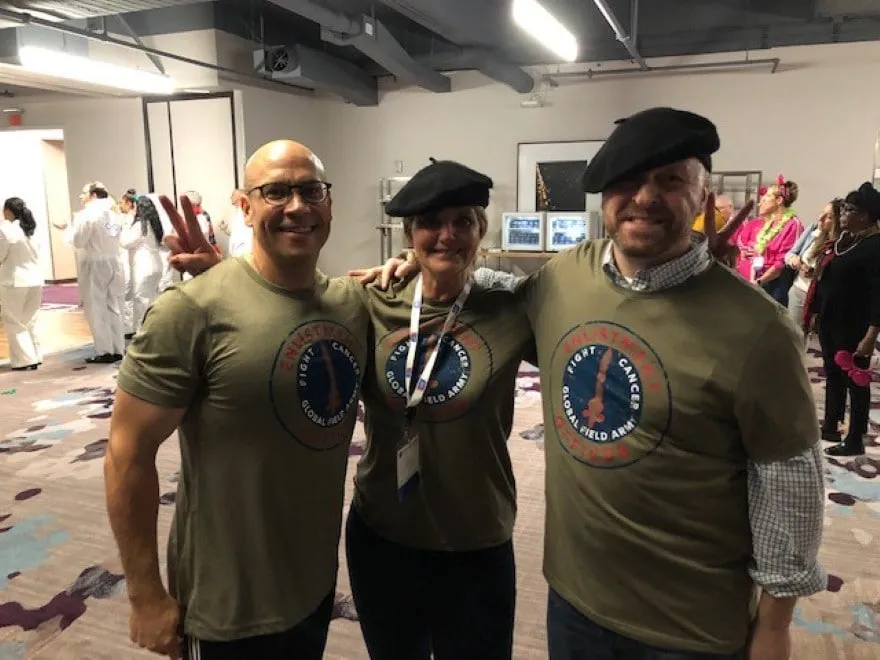 Meanwhile, as ACS approaches its 110-year mark, Phillips is proud to announce that the organization is on the cusp of launching a strategic plan with the aim of saving more lives and significantly reducing the global cancer burden.
While the plan is still being developed, Phillips says the goal is to look at ACS broadly and holistically—from how the organization prioritizes its areas of cancer control and research, to its patient-centric focus, advocacy and media messaging.
"Ultimately, it's all about what the future is going to be for this organization," Phillips says. "How can we achieve our mission with the greatest possible impact? That changes as the environment in which we operate changes."
Supporting a noble mission
A Navy veteran and father of two sons, Phillips joined ACS as senior counsel in October 2005 following eight years with the Atlanta law firm Troutman Sanders LLP. Holding a J.D. from the University of Virginia School of Law and a political science degree from the United States Naval Academy, he also serves as general counsel for the Navy SEAL Foundation, a nonprofit that provides immediate and ongoing support and assistance to the Naval Special Warfare Command community and their families.
"For me, serving in a mission environment is an essential component of living—actually leading—a purposeful life," Phillips says. "I can take my time and my talent, my passion for service, into an environment where it can all be put to bear."
At ACS, those efforts include an increased focus on teamwork within the department with the aim of creating "continuous improvement, and lawyers that lead."
The goal, Phillips says, is to be as proactive and collaborative as possible with ACS' numerous business areas, whether that be fundraising, research and cancer control, or patient and volunteer relations. Forever questioning whether—and how—the legal department is best serving the business.
"I want the business functions we serve to view the legal team as an integral part of the business team," Phillips says. "We are evolving into that."
This collaborative spirit is commendable, says Kevin Coventon, partner with Holland & Knight, which has a longstanding relationship with both Phillips and ACS.
"What's most impressive about Tim is his work in both legal and business roles—I have seen him address major financial issues, risk management exposure, multi-state marketing efforts and complex legacy gift transactions," says Coventon, whose national team of attorneys, accountants and paralegals advocate on behalf of nonprofits. "Our national team appreciates Tim's combined military and civilian experiences, which have made him a respected leader and go-to adviser."
And one continually dedicated to a noble mission.
"What we deliver, what we're generating in this mission environment is hope," Phillips says. "That is what we deliver all day, every day. Our strategic plan is designed to ensure that we continue to deliver hope."
Showcase your feature on your website with a custom "As Featured in Vanguard" badge that links directly to your article!
Copy and paste this script into your page coding (ideally right before the closing