Tom Burton – Traeger Pellet Grills LLC
Traeger GC grills up legal structure for growth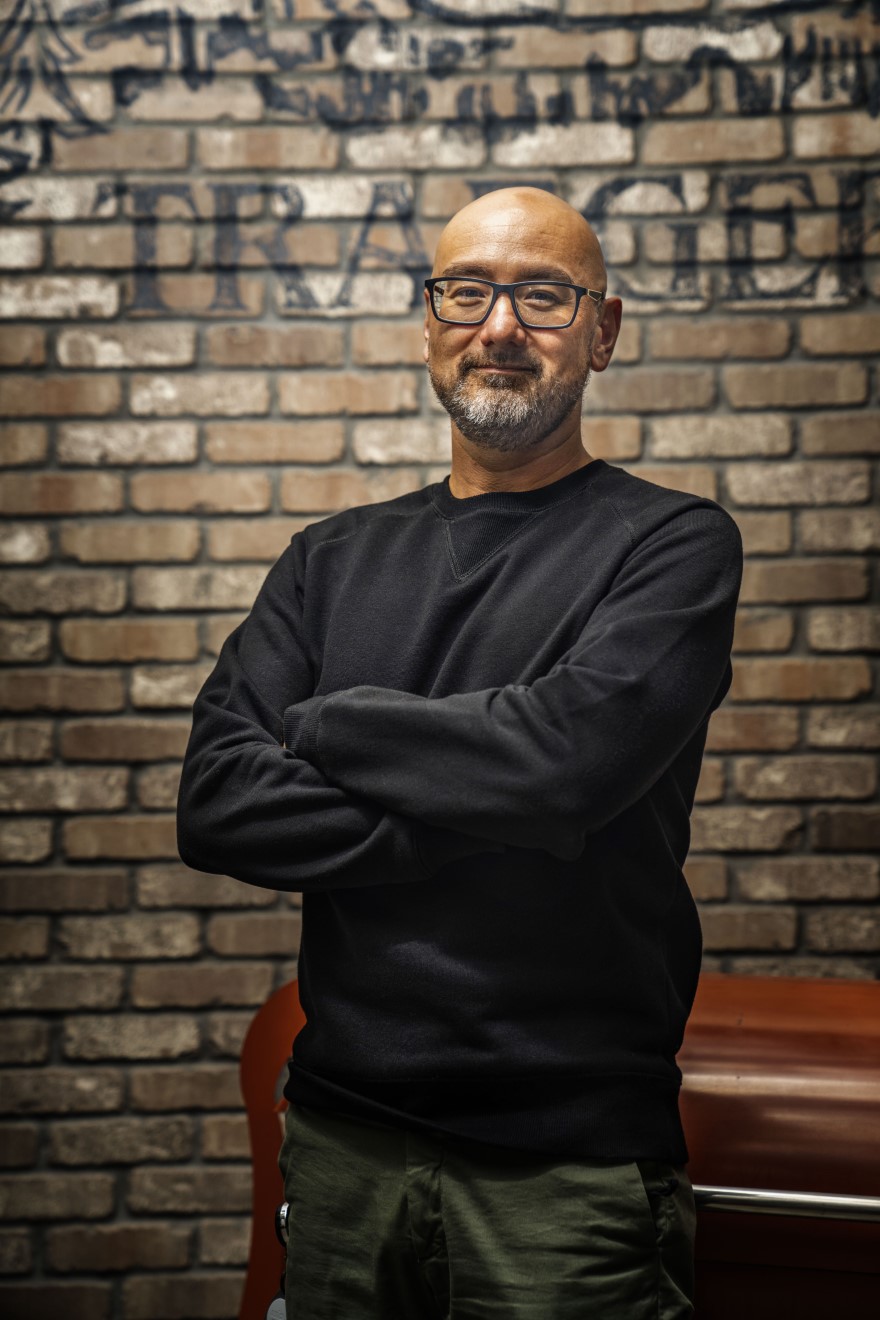 It's as sure a sign of spring as swallows returning to San Juan Capistrano. As the green creeps back into the lawns and trees begin to bud, off comes the grill cover, up goes the lid and on go the steaks.
As spring approached in 2020 at Traeger Pellet Grills in Salt Lake City, Tom Burton was eager for a new grilling season. And why not? Sales of Traeger's pellet grills were fast igniting as backyard chefs discovered they could grill a hot dog in minutes or slow smoke a brisket for hours, all with the deep flavor of real wood.
"We have a better solution that makes it easy for anyone to make amazing food," says Burton, Traeger's general counsel. "While we have been around for over 30 years, a lot of people are just now finding out about Traeger and our game changing products. We're often confused for a startup, but we actually created the wood pellet grill industry."
But COVID-19 threatened cookouts at home and tailgate parties, and Burton and the Traeger management team were thrust first into managing the disruptions to its supply chain, then the disruptions to the economy as the U.S. locked down. His legal team was suddenly inundated with new business imperatives, like navigating the Paycheck Protection Program, implementing health and safety protocols, and monitoring local and state regulations to ensure business continuity.
"We knew there was a potential upside for the business with everyone working and cooking at home, but would it be overshadowed by economic uncertainty?" he says.
Burning to innovate
The legend of Traeger Pellet Grills began in 1985 when Joe Traeger's gas grill caught fire during a family barbecue. He angrily kicked the grill off the porch. The next day, he began designing a grill to burn wood pellets, modeled after the home heaters he was already making.
Traeger sold his first grill in 1988 and sold the company in 2006. It was sold again in 2014 to CEO Jeremy Andrus in conjunction with Trilantic Capital Partners.
As CEO for Skullcandy, makers of audio equipment including headphones, Andrus guided the company through a massive growth with sales increasing from less than $1 million in 2005 to more than $160 million and an IPO that raised $189 million in 2011.
At Traeger, Andrus tapped into Skullcandy's talent. Dominic Blosil, its former director of global strategy, became Traeger's Chief Financial Officer. In October 2018, Burton joined Traeger as its first general counsel.
"When you join a company experiencing hyper-growth, there will always be gaps to fill on the legal side," Burton explains about addressing compliance with product regulations, contract management and governance after joining Traeger.
While Burton focused on those areas, he was simultaneously managing litigation in a suit against Joe Traeger, who had since joined the competition with grill makers Dansons.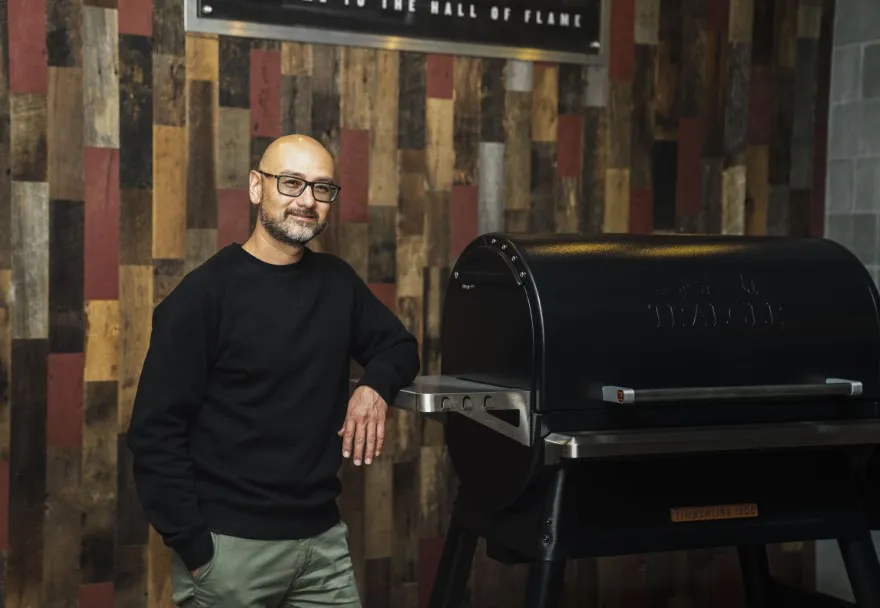 In July 2019, Traeger Grills filed suit against Dansons, arguing that Joe Traeger was using his persona and the iconic barn where Traeger grills were once made to promote Dansons' grills and create confusion in the marketplace. The court agreed and issued what Burton calls a sweeping preliminary injunction in October of 2019, barring Joe Traeger from improperly promoting Danson's products.
"The suit was what basically brought me to Traeger," Burton says. "It was a critical intellectual property dispute that struck at the heart of our company, the Traeger brand."
Supply and demand
While Trager emerged from litigation, the onset of the coronavirus pandemic instantly disrupted its supply chain, working environments and threatened overall growth. Moreover, COVID-19 arrived in the U.S. right at the start of barbecue season, and supply for grills now made in Asia was already constrained.
Among the most affected areas is one of Traeger's key sales strategies—using more than 200 brand ambassadors to demonstrate and promote the grills at retail and public events.
With stores closed or curtailing access and large gatherings cancelled, Traeger had to furlough the ambassadors until states began to reopen. When the ambassadors returned, Burton drafted policies to ensure their safety, including scheduling at events within driving distance to avoid risking anyone getting stranded if they fell ill and were unable to fly home.
The company also drew from the experience of its manufacturing support unit in Shanghai, combining those learnings with the guidelines from the U.S. Centers for Disease Control and Prevention and local authorities. This strategy allowed its U.S. pellet manufacturing plants to remain open throughout the pandemic, and for the reopening of the Salt Lake City headquarters after Labor Day.
"We leave it up to our employees. If they're not comfortable coming in, that's fine," Burton says about implementing policies, though he does prefer an in-person environment for teambuilding and welcoming new employees.
Igniting the future
Just by using wood pellets, Traeger is a disrupter. Add in its Wi-Fi-enabled grills for remote cooking controlled by a cell phone, and that Burton's background is rooted in product design and IP, and the sum is a company that's ready burn its own image into the industry.
He grew up in Salt Lake City, earned his bachelor's degrees in mechanical engineering and Japanese from the University of Utah in 2003, and worked as a design engineer and program manager at Autoliv before attending the University of Illinois College of Law.
After earning his J.D. in 2007, he spent four years as an associate at the Chicago firm of Brinks Hofer Gilson and Lione. In 2011, he joined Skullcandy as the associate general counsel, adding the roles of vice president of business development, director of intellectual property and litigation and general counsel before leaving for Traeger in October 2018.
"Despite our size and market position, Traeger has a dynamic entrepreneurial approach to strategy and management," Burton says. "As business grows and we create a more flavorful world, my job is to do it in a seamless, risk-mitigated way."
Showcase your feature on your website with a custom "As Featured in Vanguard" badge that links directly to your article!
Copy and paste this script into your page coding (ideally right before the closing