Tracy Jacobson – Elite Dental Partners
Designing dental's destiny
Dentists nearing retirement—or those who don't want to handle the headaches associated with owning a small business—have something to smile about.
Business at Chicago-based Elite Dental Partners, a five-year-old dental service organization, is on the rise, according to its Chief Legal Officer Tracy Jacobson. Buying more than 90 dental practices nationwide in the past two years, the firm is offering dentists new business and lifestyle options.
By taking on business responsibilities—for things such as payroll, recruiting, HR, accounting and compliance—Elite's new business model allows dentists the option of selling their practice to a firm that can manage operations or employing those who just want to focus on practicing dentistry.
"We offer dentists an opportunity that supports their work-life balance," Jacobson says. "When acquiring dental practices, we keep those in the profession employed and give many a better lifestyle that allows them to simply focus on what they do best."
Out of the starting gate
Jacobson was brought into the fold in January. As the first in-house attorney, she was given full rein to do what she does best: structure a new legal department and handle its transactions.
Jacobson immediately set to work updating compliance protocols to give the company of 1,260 employees a clear organizational structure and pathway to conduct its business. She also developed a new internal compliance committee to serve as an additional internal resource.
"It's a work in progress, but we made major updates and will continue to build it over time," she says, such as adding a new chief compliance officer role, renewed focus on practitioners and dentists in the field, and seeing patients.
Practicing what she preaches
Developing a new legal department, Jacobson just hired a new paralegal to expand the scope of operations.
"It will help answer more questions for employees in the main office and those out in the field," she says. "We will touch more people and make their lives better."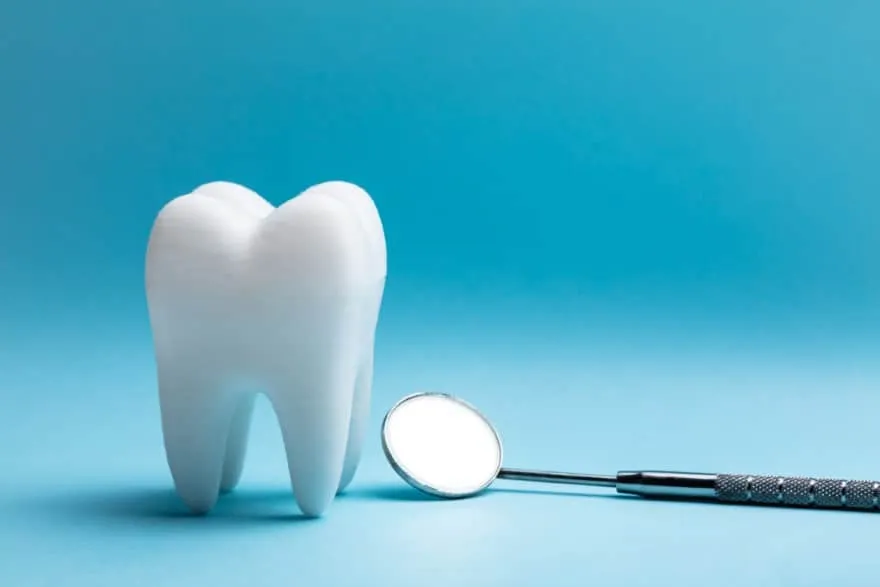 Jacobson is readying a "to-do" list that will streamline processes for real estate transactions and lease management, as well as simplifying sales of the practices, and handling paperwork for dentists who come to work for Elite.
"We want to find the best possible way to handle all of the procedures and welcome new partners to the team," she says.
Calling in reinforcement
With additional labor employment matters to address, Jacobson turned to Brian Hartstein, a partner at Quarles & Brady in Chicago, as a resource for both counseling and litigation.
"Tracy is a great client to partner with; I have worked closely with her and found her to be level-headed, especially in stressful situations," Hartstein says. "She's quick on her feet, and even though it was not her background, Tracy really understands the nuances of employment law and litigation."
Hartstein says as Elite continues to grow their headcount, the likelihood for employment issues and other disputes will potentially rise, but that's when Quarles & Brady gets involved.
"Our goal is to assist Elite in its legal compliance, avoid disputes when possible and vigorously represent them when necessary, to ensure that Elite can continue to focus on business opportunities" he says.
Say ahhh to acquisitions
There's nothing gradual about the pace of the growth occurring through Elite's acquisitions. Development teams have targeted small-to-mid-sized practices around the country, bringing them into the fold.
By being Elite's internal legal champion, Jacobson is speeding the process along.
"Growth has been hectic—and good," Jacobson says. "The trend is that dentists are looking for a work-life balance. Not everyone wants to be saddled with business responsibilities."
To that end, Jacobson explains that in Elite's model, dentists sell their practices to Elite outright. If they want to continue working, they become an employee of Elite. Some dentists like the choice as it allows them to work for a bigger company with better benefits and scheduling options—something they might not otherwise have in a small private practice.
Letting legal interests run its course
If there's anything Jacobson has learned in her career it's that no decision is set in stone.
Take, for example, her desire to become a lawyer. Inspired by her father, an experienced litigator, Jacobson grew up believing  she would walk in her father's footsteps.
That was not the case.
After earning her degree in history in 2003 at Washington University in St. Louis, she proceeded to the same university's school of law and earned her J.D. in 2006—thinking the whole time that she would be a litigator.
"I took a lot of classes on personal and civil rights and wasn't drawn to transactional work until after graduation. While I was initially drawn to negotiation workshops and loved delving into small collaborative processes, I realized that transactional work was the right choice for my skillset," she says.
Post-graduation, Jacobson gravitated to corporate law, first working as an associate attorney at DLA Piper from 2006 to 2009 with a focus on mergers and acquisitions.
Later, work in the public sector, serving in three roles: first as legislative counsel for the office of U.S. Rep. Bill Delahunt from 2009 to 2011; next as assistant attorney general and policy advisor for the office of the Illinois Attorney General Lisa Madigan until 2012; and finally as deputy general counsel for the Illinois Lottery from 2012 to 2014.
She rounded out her career experience working for a foreign hearing aid company, GN Hearing Care Corporation, headquartered in Denmark, as corporate counsel from 2014 to 2019.
"I worked in a lot of different environments with different levels of support and resources and I think that has been one of my strengths," she says.
The diversity of experience is what she's brought to Elite, saying it gives her great satisfaction to share her experiences to the betterment of the company.
"The team here is great, with a senior leadership team that is supportive and fun; it's rewarding to come to work and make a positive impact to a business that's evolving," Jacobson says.
As a mother of two young children, a lesson she learned over time is the value of embracing education and letting life's experiences dictate the course in one's career path.
"There's great satisfaction in arriving at a destination one might not have anticipated," she says. "I continue to draw from all of the experiences I've had, and I think it has made me understand people in a better, more holistic way. I think people and experience are the real destination."
Showcase your feature on your website with a custom "As Featured in Vanguard" badge that links directly to your article!
Copy and paste this script into your page coding (ideally right before the closing