Tracy Preston – Neiman Marcus Group Inc.
Well-suited to the task
With much credit due to its thriving online operation, Neiman Marcus seems to be tackling challenges in retail by pioneering new frontiers into the digital world. Recently achieving back-to-back profitable quarters has set the luxury retailer on a course for positive growth it hasn't seen since 2015.
In her office at the Dallas headquarters, General Counsel Tracy Preston is optimistic that the productive times will continue, but reminds there always are variables that one in her position must anticipate. High among them is the fact that practically any industry moves faster than government, which might say something about a company's use of high technology for marketing.
Meanwhile, as practically every industry tries to harness high-tech to its advantage, few in retail are doing it as well as Neiman Marcus, which attributes over one-third of its recent sales to its innovative ecommerce. Having built an impressive career by mixing her legal and business smarts, first at law firms and then with major companies, Preston, a University of Virginia law grad, is trying to keep Neiman Marcus ahead of any obstacles on a very uncertain road.
"While we were one of the first luxury brands to succeed online, our challenge in legal has always been that the laws pertaining to ecommerce have not kept up with the ever fast-moving pace of changing technology," she tells Vanguard in mid-March, days after news of Neiman Marcus' earnings had the retail world talking.
"We have had to anticipate what could be the legislative next step and analyze current laws and their applications to technology, to then develop the legal guardrails so our company could continue to move securely forward."
Ecommerce in store
The uncertainties notwithstanding, Neiman Marcus continues to reap the fruits of its so-called Digital First strategy, deploying the latest software tools to deepen its engagement with customers while respecting their privacy. The strategy seemed a hit during the last holiday season, offering enhanced and personalized shopping experiences and discounts based on a customer's past purchases and preferences.
Given the problems almost every retailer is having while trying to draw customers to physical locations, it only makes sense to leverage Digital First, Preston says, further explaining that Neiman Marcus is committed to a three-year plan aimed at:
Enhancing the digital luxury experience.
Upgrading ecommerce platform excellence.
Differentiating its products through innovation and exclusivity, while maintaining the bedrock values that made the retailer what it has been for over a century.
"What has been at the core of the company is that everything we do, every decision we make, always comes back to the customer," Preston says. "How does every decision we make, every marketing program, every enhancement make things easier for her? How does it improve her shopping experience?"
And it's only good business for Preston to use "her"—women being the company's primary customer base. But she's quick to remind that plenty of men shop at Neiman's, too. As a matter of fact, in addition to handbags and ladies' shoes, men's sneakers is one of the strongest performing areas of the business.
Small but savvy team
So it'll be a continuing adventure for Preston and her lean legal team of four other lawyers and an equal number of analysts, doing their part to sustain a $4.7 billion operation.
"One of the things I love about our team is that it offers me the opportunity, in addition to my executive duties, to dig in substantively to the day-to-day workload," says Preston, who also serves as corporate secretary and is a senior vice president.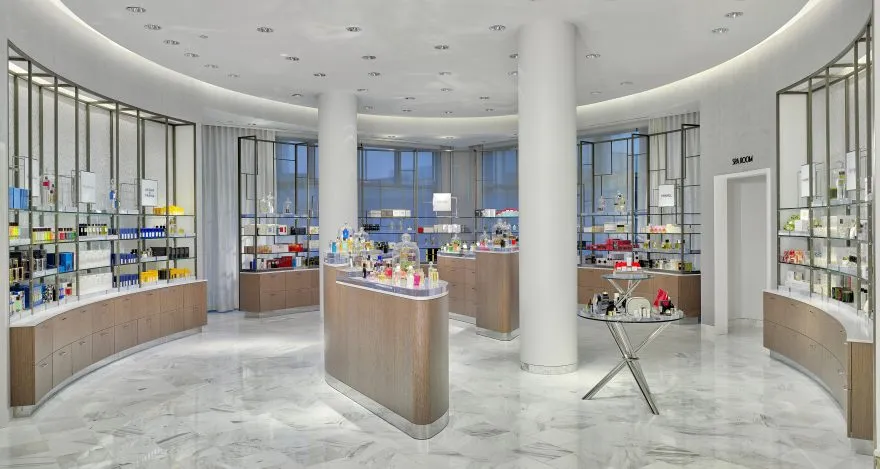 And that's been the case for Preston ever since she came to Neiman Marcus in early 2013, after 11 years as a chief counsel and chief compliance officer at Levi Strauss and Co. in San Francisco.
What a full immersion it was, she recalls, explaining how on her second day, she jumped into all stages of a dual track process of acquisition and an initial public offering resulting in the sale of the retailer for $6 billion to Ares Management and the Canada Pension Plan Investment Board. This was followed by the company's acquisition of Munich-based mytheresa.com and its flagship store, Theresa.
"While it was busy and hectic as ever, it was great for me," Preston says. "It allowed me to do so many things—to work cross-functionally and learn all the company dynamics. It was a great way for me to jump in and roll up my sleeves for an expedited acclimation. It was to the ultimate benefit of my development."
It also provided her with opportunities to immerse herself in the greater Dallas and Fort Worth community that has become home to the now 51-year-old Preston. She's on the board of the AT&T Performing Arts Center and the Dallas Theater Center, the latter of which won the 2017 Regional Theatre Tony Award as the nation's best regional theater. Additionally, Preston is on the board of the Dallas Holocaust Museum for Education & Tolerance, a facility dedicated to the history of the Holocaust, and advancing human rights to combat prejudice, hatred and indifference.
"The organization goes beyond the Holocaust to examine human rights worldwide," says Preston. "It's a really great opportunity to bring another asset to the Dallas area, and I'm proud to be involved."
Giving back
She also finds time to pursue another passion, the mentoring of young lawyers, especially women and minorities, who are still under-represented at the top rungs of the legal profession.
"I'm a firm believer in giving back," says Preston, whose role models range from former colleagues who took her under their wing to family members involved in voter registration. During her early years at four Bay Area law firms—in reverse order, Orrick Herrington & Sutcliffe, Latham & Watkins, Sedgwick Detert Moran & Arnold, and Baker & McKenzie—she found numerous opportunities to do pro bono work on behalf of civil rights and disenfranchised communities.
But her journey brought her back to business law, with Preston always wanting a prominent in-house role that would allow her expertise to be utilized in all operations. She had such a role at Levi Strauss and moved to Texas because of the greater opportunity that Neiman Marcus offered in 2013.
"I've always had high goals," Preston says. When asked what she's known for, she said, "I'm a team player, I have a pioneering spirit, and I always love a good challenge."
She has one now, with the full potential of ecommerce yet to be realized and the emerging development of the law in this area.
Showcase your feature on your website with a custom "As Featured in Vanguard" badge that links directly to your article!
Copy and paste this script into your page coding (ideally right before the closing