Roxy Bargoz – Avant
A legal year to remember
For a general counsel operating in one of the country's most demanding industries, the work was about as high stakes as it gets: a protracted legal battle between two Colorado fintech companies (and their respective banking partners) and the state's attorney general.
At the heart of the dispute was whether the plaintiffs, Avant and Marlette Funding, should be designated as a "true lender" in loans that were originated by a bank. In August, the AG announced a settlement—one that could have significant ramifications for other states.
Tapped to be Avant's new GC in August 2019, four years after joining the company, Roxy Bargoz knew the Colorado litigation would fill much of her legal plate. What she couldn't know was how fulfilling—and educational—the experience would be.
"Basically, what came out of the settlement with Colorado is an operating model for responsible bank partnerships offering loans to consumers," Bargoz explains. "This model implicitly recognizes the value that responsible bank partnerships— between banks and fintechs—provide to consumers in terms of expansion of credit, while at the same time protecting consumers from abusive, high-cost credit programs with little bank oversight or involvement. That's pretty significant. There's a big inflection happening in fintech right now, and we're excited to be part of it."
The long road
The outcome wasn't always so certain, however. In 2017, the State of Colorado sued Avant and Marlette, asserting the companies were charging interest and fees above state-mandated limits. While federal law has long recognized that originating banks could "export" their home state rates when lending in other states, bank partnerships with fintech companies has raised a crucial question in recent years: Which entity is the true lender?
The state argued that because Avant and Marlette held the "predominant economic interest" in the loans they purchased from their partner banks, they should be subject to certain Colorado lending laws. But according to Bargoz, such a stance didn't account for the changing realities of the banking landscape.
"One major consequence of the 2008 financial crisis is that banks stopped lending to middle-income consumers. What we have historically considered 'mainstream' credit is no longer available to a very large portion of this country's population today," Bargoz says. "What bank/fintech partnerships provide is responsible, transparent, regulated credit at competitive terms to an underserved customer segment. Without the availability of the type of credit offered by such partnerships, it's likely these consumers would have to resort to extremely high-cost, fringe financing sources."
After nearly three years of litigation, which required Avant and Marlette and their partner banks to set up a joint-defense group of four general counsels and their multiple outside counsels (with weekly collaborative calls between Bargoz and her peer GCs), the tide shifted toward settlement. The result was a win-win agreement for the state of Colorado—and the fintech industry more broadly.
Weathering the whirlwind
"It was a very interesting litigation to be a part of, for sure," Bargoz says with a laugh. "While challenging, I also found it to be an exciting and fun process. Getting everyone on the same page; listening to and learning from one another; brainstorming to find a solution that benefits both Colorado consumers and the fintech industry. It certainly wasn't easy, and there were a lot of differing opinions along the way, but we all managed to come together and reach agreement and we changed the landscape—hopefully for the better."
And not just the banking landscape, either. Under the terms of the settlement, the parties agreed to make a $500,000 contribution to Colorado's MoneyWi$er program which promotes financial education in K-12 classrooms throughout Colorado.
That the home stretch of the deal would coincide with a once-in-a-century pandemic certainly wasn't something Bargoz expected.
Thankfully, Kristine Nagy, Avant's chief privacy officer—and someone with whom Bargoz works closely—had already built a robust disaster recovery and business continuity program. Still, for a company with 500 employees, the task of pivoting an entire office and call center to operate remotely was a monumental one.
"It was truly amazing to see how nimble we actually were," Bargoz says. "One of our biggest concerns was productivity and continuity, but I think our productivity actually increased after moving to a full remote environment, and employee engagement is stronger than ever. I really think our workforce rose to the occasion in a time of crisis."
Worth the journey
As the COVID-19 crisis deepened, the impact on Avant's business was immediate. By March, capital markets had frozen, the economy had tanked and the future of consumer credit was in jeopardy.
According to Bargoz, the company had to overhaul its short-term goals, secure funding sources, work through an influx of internal business proposals, develop relief programs for customers and manage a work-from-home call center—all in the span of a few months.
At the same time, the organization had to ensure compliance with new COVID-19-related state and federal relief requirements.
"It was just a firestorm of activity—while everyone was trying to figure out how to manage working from home," Bargoz says. "All while we were still having to meet in person and through Zoom on the Colorado litigation. It was one of the most hectic times I can ever remember."
In September, one month after the settlement, Bargoz celebrated her one-year anniversary as the company's GC. A graduate of the University of North Carolina and the Georgetown University Law Center, Bargoz spent most of her early career in private practice before joining the Chicago-based Avant in 2015.
Beginning as the associate general counsel, Bargoz was promoted to deputy general counsel the following year. After a one-year stint at Avant's sister company, Amount, as the head of legal and business oversight, she returned to Avant—with a new title in tow.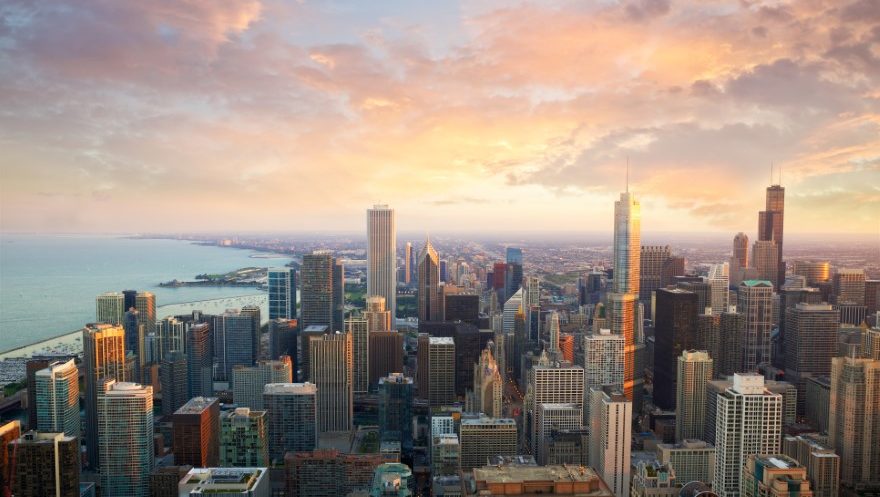 And while recent events have overshadowed some of her earlier accomplishments—negotiating high-profile deals for a new SaaS business line at Avant (which later became Amount); using her legal department to educate the company on legal best practices—she knows the foundation she helped lay won't be buried for long.
"I think this new role really built my confidence and has helped me realize that I could jump head-first smack dab into the middle of something that required a lot of responsibility," Bargoz says. "At the same time, working at Avant throughout the pandemic has given me a renewed appreciation for the people I work with: my team, Avant's leadership, all of our employees. One thing about a crisis, it reveals who people really are. And I've been very impressed by the integrity, commitment, resilience and values of Avant's leadership team and its workforce at large. And as for my legal team—they are truly the best."
Showcase your feature on your website with a custom "As Featured in Vanguard" badge that links directly to your article!
Copy and paste this script into your page coding (ideally right before the closing