Dan Lantry – Sonova Group
Keeping self, companies and communities healthy by giving back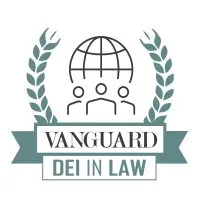 With three decades of experience as a lawyer—22 years spent in the healthcare industry—Dan Lantry has learned one universal truth of the industry: Time is never enough.
"I've been an in-house lawyer at seven different health-focused companies, and one of the biggest—and most consistent—challenges we face is how and when to give back to the community," he says.
Yet, he's always been happy and ready to tackle the challenge—and it helps that most companies and law firms encourage pro bono work. The difficulty, he explains, is in finding a pro bono or volunteer activity that can be balanced with daily work responsibilities.
Through trial and error, he's found opportunities, such as conducting street law programs and working with high school students through programs like mock trial. He's even served on the boards of directors for Valley Community Clinic, Franciscan Ministries and CARPLS, a legal aid organization.
Since becoming the vice president of legal affairs for Sonova Group's North American hearing instruments and audiological care business units in May 2021, he's retained the same focus. However, finding the right opportunity to give back is proving a bit complicated. That's because he's part of a very lean team—three attorneys, including him, and three non-attorneys focused on contracting processes, requests for proposals and bids—who are supporting thousands of employees and three out of the four business units located in Canada and the U.S.
"Volunteer and pro bono work takes time and effort, but none of us have given up," Lantry says. "We're working in conjunction with outside counsel to find the right opportunities where we can partner with schools, legal clinics and our law firm partners."
According to him, the goal is limited engagement events, like holding an online or in-person question and answer session about career opportunities and different paths for law students, instead of broader, more open-ended commitments.
The technological journey to gaining time
Time is the major factory, and Lantry has been working on carving out more of it at the Swiss-headquartered, international manufacturer and distributor of hearing instruments like hearing aids, headphones, cochlear implants and wireless communication.
"Even in such a short time with Sonova, I've been able to put my thumbprint on a lot of things," he says. "I'm allowed the freedom to do what's needed to support the business team and my team—and enhance our career and personal growth."
Using technology was one obvious answer. When he arrived, contracting was mostly a manual and human-intensive process, but he's since implemented a lifecycle management platform that tracks projects from start to finish. He then put into effect training for his team and other departments on how to use the platform in a systematic and effective way. Promoting the department's executive assistant, Hayley Sokolowski, to a newly created contract specialist role also sped up a once slow process as she began managing the lifecycle management platform for their team and the business.
He adds that the company repository is now searchable with artificial intelligence.
Recently, Lantry also turned to e-billing for outside counsel. Through approved timekeepers, rates and a streamlined review process, he has a better hold on outside spending—and can save time previously spent on manual reviews of invoices. He's also updated existing templates and terms and conditions of sale.
"I continually look for efficiencies and opportunities to streamline processes to free up my team, so we can spend more time 'at the table' advising our clients and helping others—and be fair to our families and communities, spending more time with them and on ourselves," he says.
Personal growth and mutual support
Individual growth and advancement are a large part of Lantry's focus at Sonova—and have been in his prior positions as well.
"The development of my team is very important to me, as I want them to feel invested and have a sense of belonging," he says. "My team places emphasis on camaraderie and teamwork."
He's recently hired an employment attorney who he says has come on very successfully; two colleagues who handle requests for proposals recently moved to his team from another internal department. He also hosts weekly one-on-one in-person or virtual meetings with each team member—and regular updates with the Sonova business leaders he supports.
Working with leadership, he's making strides through diversity, equity and inclusion initiatives. He hopes to soon use the American Bar Association's sample questionnaire and other resources to place a greater importance on DE&I when selecting outside counsel, whom he asks to join him and his team in identifying pro bono and community involvement opportunities.
"I encourage my team and other attorneys to give back to their communities by contributing our knowledge and insights to causes we believe in," Lantry says.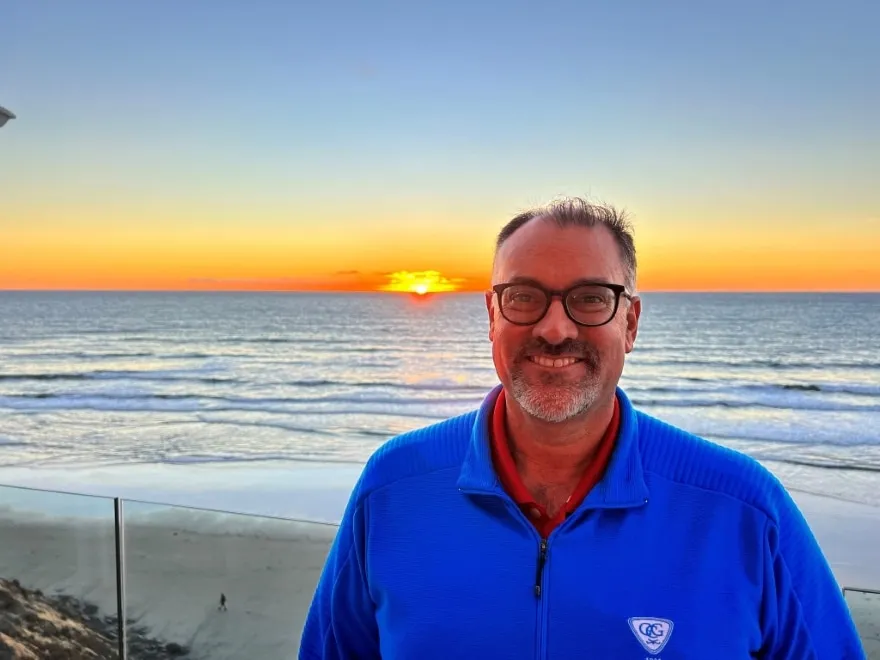 He's particularly enthusiastic about Sonova's Hear the World Foundation, which began in 2006 and currently has several project partners across the globe. The foundation's purpose is to help make hearing possible for the 34 million children around the world who suffer from moderate to profound hearing loss—80 percent of whom live in low- and middle-income countries that cannot provide them access to audiological care.
Healthcare has been an essential part of Lantry's career since he advised healthcare clients on transactional and regulatory matters during a seven-year stretch as associate and then partner at the Los Angeles office of McDermott Will & Emery.
Born in Colorado and raised in Southern California, he's taken well to life in the Midwest. He and his wife have two adult children and a dog, Theo, who competes for their attention. With the worst of COVID-19 hopefully over, he's also hoping to renew acquaintances with Sonova's executives in Switzerland.
"I've been with medical device companies before, but this is my first time in hearing aids," he says. "It's a unique part of the life sciences and medical device industry, and full of people like myself who are passionate about what we do and giving back to the community we serve."
View this feature in the Vanguard Winter II 2023 Edition here.
Showcase your feature on your website with a custom "As Featured in Vanguard" badge that links directly to your article!
Copy and paste this script into your page coding (ideally right before the closing