David Ralph – Baltimore Gas and Electric
Energized to pursue affordable, green energy
There's got to be some middle ground between affordable and environmentally benign energy. Not that it'll satisfy everyone but it's still a laudable goal.
It's a goal that David Ralph pursues with colleagues at Baltimore Gas and Electric. Vice president and general counsel for the past three years and, prior to then, assistant general counsel at the company's parent Exelon, he tells Vanguard that strides have been made. Exelon recently separated from its competitive power generation and retail power supply business to become the nation's largest fully regulated utility company focused solely on transmission and distribution of energy.
"When the utility is focused on delivering energy to its customers, it has to be considerate of concerns apart from the generating and trading side of the business," Ralph says in January from his Baltimore office. "With the split, we can now be laser-focused on addressing state initiatives and customer concerns."
While there are still concerns common to the energy industry, now each business can chart its own path to address environmental concerns. Exelon and BGE are now less encumbered on their Path to Clean—their commitment to reach net zero carbon emissions by the year 2050. Ralph will have much to do from the legal end, his responsibilities including regulatory approval and compliance with laws, some of which have yet to be written. He'll also assess existing agreements with other providers.
And while Ralph is as eager as anyone to find that happy medium between affordability, accessibility, and environmentalism, he reminds of patience's virtues.
"Some people just want their bills as low as possible and don't care about the source," he says. "Others want full conversion from fossil fuel, no matter the cost. There'd be a sudden shock if you did either approach cold turkey."
Ducks in a row
The more measured approach shows promise, Ralph goes on to say with BGE continuing to focus on an accelerated modernization of the gas pipeline network in central Maryland.
Through the company's Strategic Infrastructure Development and Enhancement plan, BGE has replaced more than 400 miles of gas mains in just more than a decade, an initiative that has already stopped more than 54,000 metric tons of greenhouse gas from leaking directly into the atmosphere each year. When all the pipes are finally replaced, it will avoid over 210,000 metric tons of greenhouse gas emissions annually.
"It is going to take a mix of fuel sources—gas, solar, wind, nuclear—to meet Maryland's energy needs," he says. "There are advantages and drawbacks to each, and natural gas is one of the cheaper energy sources.
"If you heat through electricity, your expenses may increase dramatically. Regardless of the source, it's incumbent on us, as the utility for more than 1.3 million customers, to investigate emerging technologies so that we can continue to meet our customers' clean and affordable energy needs now, and in the future, while also balancing the challenges brought by climate change."
Then there's been Ralph's role in Maryland's first multiyear rate plan that he says strikes a balance between customer relief and $5 billion in infrastructure investment. OK'd in December 2020 by the state's Public Service Commission, it provided for tax benefits and adjustments so BGE could maintain flat rates in 2021. This year the average residential electrical bill increases $3.28 per month and the average residential natural gas increase $2.40 per month with similar increases for 2023.
BGE also commits to contributing $1.5 million to the Fuel Fund of Maryland, which provides lower-cost heating energy assistance to low-income households; another $1 million to county-administered business pandemic relief funds; and $15 million to establish a BGE Energizing Small Business Grants program that assists some small companies with up to $20,000 in COVID-19 relief and recovery grants.
From Baltimore to BGE
Ralph says his background, including a 13-year stretch in three positions with the city of Baltimore, has prepped him for this role. While he says he's no politician, he must know how to deal with them as his tenure spanned four mayoral administrations. He also fronted the city's negotiations with the U.S. Justice Department to reform and modernize the police department.
And how much has changed at BGE in the last few years. In addition to the low-emissions movement, COVID-19's also been a disruptor, widening Ralph's responsibilities to ensure secure and reliable communications with much of the workforce functioning remotely. Many people still needing to be onsite to "turn the screws," he's had to monitor guidelines from state and federal authorities and enhance compliance on all fronts.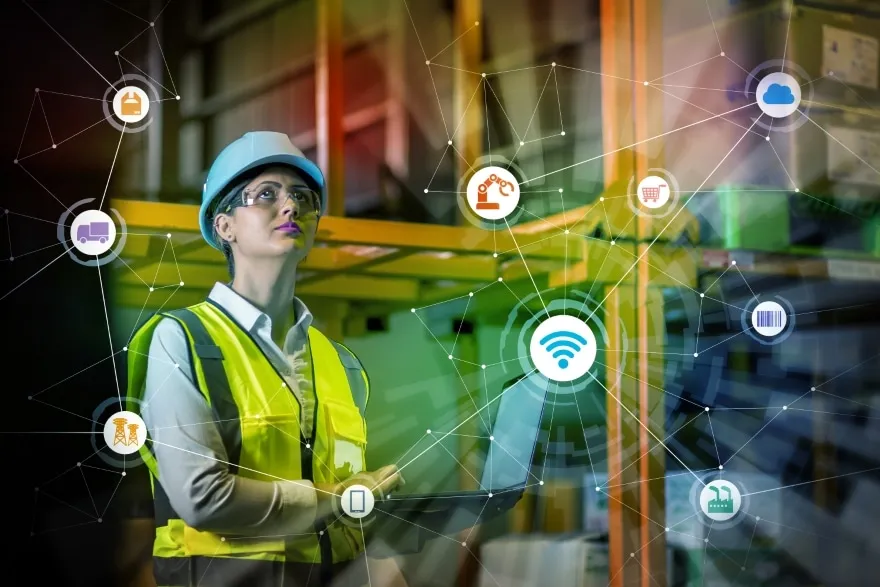 It's all part of in-house law, reminds Ralph, who relishes the role with such a high-profile employer. A University of Maryland law graduate and father of a high school-aged daughter and son, he's also active in the community, collaborating with students for workforce development and lending his time to immigration clinics.
There is a labor shortage, Ralph reminds, and by helping foreign nationals acquire visas and assisting others in expunging records, everybody benefits. Digital equity necessary for the advancement of residents in low-income neighborhoods, he's among the BGE crew working with municipalities to ensure infrastructure for energy and information.
"When you help your customers deal with their life issues, they become better customers," he says. "But they do need to afford power and we need to afford to deliver it reliably, efficiently and safely. Now we can also lead Maryland to a cleaner energy future."
View this feature in the Vanguard Spring III 2022 Edition here.
Showcase your feature on your website with a custom "As Featured in Vanguard" badge that links directly to your article!
Copy and paste this script into your page coding (ideally right before the closing