Debbie Long – Protective Life Corporation
One career, two stops and many little moments
As she stared out at the sea of caps and gowns that made up the 2017 graduating class of the University of Alabama School of Law, Debbie Long wasn't sure if what she was about to say would be remembered. After all, how many of us can recall what was said at our graduation?
"I've experienced that. I saw it with my son and his wife [when they graduated from law school]," Long says. "There's a real excitement when you're about to enter the world and you have no idea where life will take you. So, I tried to leave them with something meaningful, where even if they didn't remember the speech, they still got something out of it."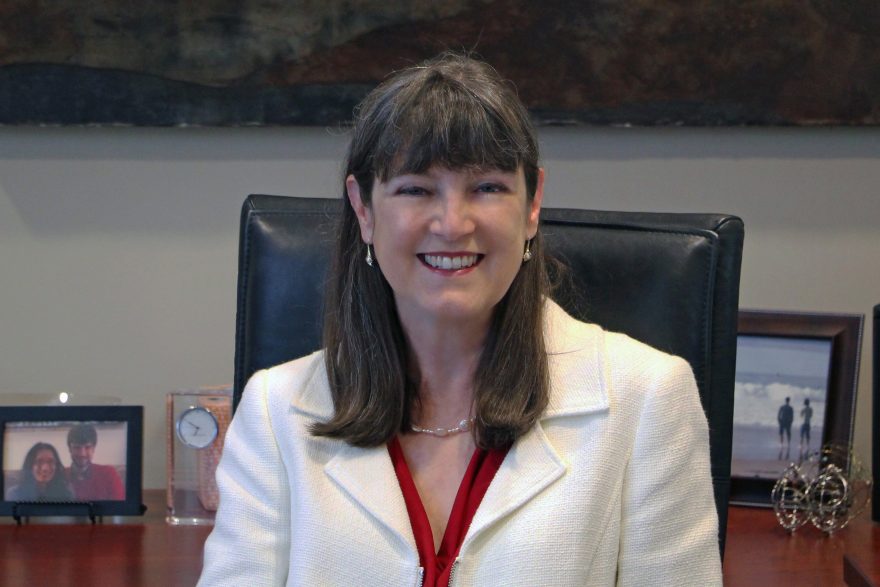 Her advice: Respect others, even if you disagree with them. Listen more than you talk. Recognize that one's differences can often be their biggest strengths. Seek out perspectives different from your own.
Timeless and feel-good? Perhaps. But Long's talking points—well, they worked for her.
Earning her keep
After almost four decades in the legal world, including a quarter-century as general counsel and executive vice president of Protective Life Corporation, a global insurance provider based in Alabama, Long's next speech might be the one she delivers at her retirement party.
Bittersweet though the impending departure feels, it gave Long a chance to reflect on her journey when she spoke with Vanguard in April.
When Long first joined Protective Life, the company held just over $4 billion in assets. Today, that number is nearing $80 billion. During her near-quarter-century tenure with the company as General Counsel, Long oversaw many transactions that led to this growth, from the purchase of Employer's National Life Insurance Company in 1992 to being acquired in 2015 by Dai-ichi Life, one of Japan's largest life insurers.
Long says lengthy careers are common at the company that, since its founding in 1907, has had just seven CEOs—including current CEO Rich Bielen.
"It's just the nature of the company," Long says. "We're very active in the community, which I think creates an environment where making money isn't the only thing that's valued. That's not to say we haven't done a good job on the money side, but our focus is always on the long term, and our workforce reflects that."
Whatever internal stability Protective has enjoyed, however, Long says the overall landscape of the life insurance industry has changed dramatically, nowhere more so than on the regulatory front.
Higher hurdles
For years, oversight of the industry—from licensing to monitoring to issues surrounding trade and market conduct—largely fell to individual states. Accordingly, Long spent years working closely with policymakers at the state level, ensuring that Protective's compliance culture was not only known, but respected.
Following the 2007 financial crisis, the Federal Insurance Office was established as a provision of the Dodd-Frank Act, giving the federal government broad, systemic oversight of the insurance industry.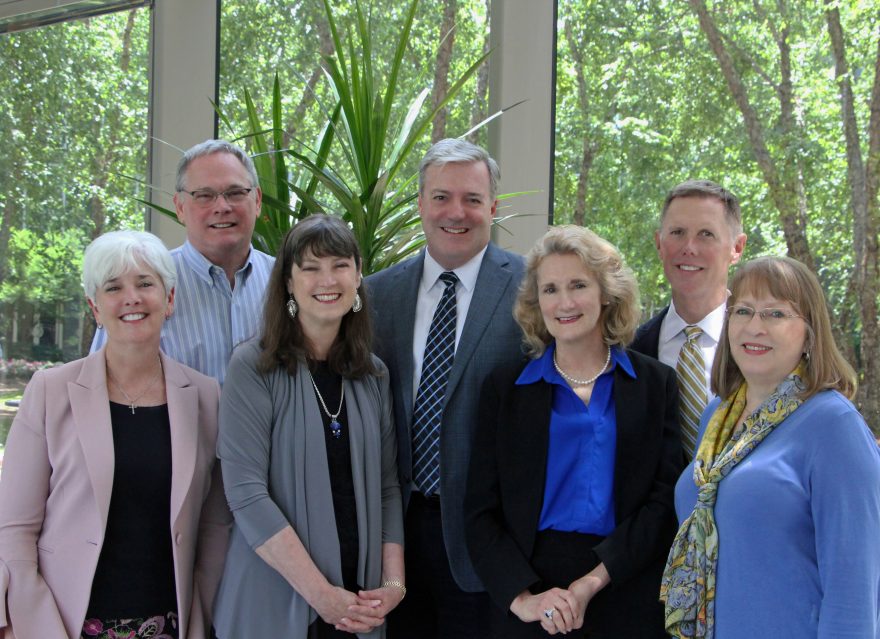 According to Long, unlike other financial sectors—investments, for example—the insurance industry's inherent conservatism has made navigating the regulatory miasma a bit easier.
"I've watched a lot of general counsels come and go in this industry, and if you're truly taking care of your company, you're always going to be protective about its reputation," Long says. "If you get a bad reputation in the regulatory community, it's going to take you a long time to dig out. So we've always approached risk very cautiously."
And yet, for all the market shifts that have marked the last 25 years, amid all the quarterly numbers and projections, Long has come to measure her tenure—indeed her life—by the human interactions in between.
A matter of moments
In 1978, less than two years after graduating from Auburn University with an undergraduate degree, Long returned to her alma mater for a weekend visit.
After starting her career in computer programming, Long had decided to switch careers, having enrolled at Alabama Law. That weekend, she ran into one of her sorority sisters, who, oddly enough, had recently left her own job to attend law school.
"I remember she caught me as we were passing in a stairway and said, "Debbie, listen to me, don't let the guys freak you out,'" Long recalls. "She said, 'They're going to try to intimidate you. Don't let them get to you—the qualities that have gotten you this far will make you successful in law school.' That was basically the whole conversation. And I've never forgotten it."
After earning her J.D. from Alabama Law in 1980 and clerking with the Hon. Frank M. Johnson, a judge on the fifth circuit of the U.S. Court of Appeals, Long's career began in earnest, with the principals who later formed the Birmingham law firm of Maynard, Cooper & Gale. For a woman attorney in her mid-20s, the hurdles were high, many and all too obvious, although Long is quick to applaud the open-arms welcome she received.
While working on an acquisition as a young attorney, Long recalls the client's CEO asking someone during a meeting to get coffee for the group. Only, that someone wasn't her.
"I think he sensed my unease," she recalls. "So later he took me aside and said, 'Whoever's the least substantive to whatever's going on—that's who gets the coffee. Gender doesn't matter.' I don't think I'd ever heard that before."
In the years that followed, Long became an ardent believer in these "mentoring moments." Contrary to the formal mentor-mentee dynamic, she believes mentoring relationships needn't be long or codified. Rather, the sparks can be as simple as a knock on the door or a lunchtime chat—even a brief comment in an office stairwell—that points you in the right direction.
As important as these serendipitous encounters were, however, Long says the big-picture projects and long-standing mentoring relationships have been equally important in helping to set her professional trajectory.
Acquiring talent
As a young partner at Maynard Cooper, Long was asked to do  legal work on behalf of Protective Life, which, at the time, was beginning to expand beyond its Alabama roots. Over time, Long's work caught the eye of the company's newly-minted CEO, Drayton Nabers, himself a veteran Birmingham lawyer.
When the company entered a period of unprecedented growth, owing in part to acquisitions Long herself had worked on, it was clear that her path lay in-house. Soon thereafter, she joined Protective full time.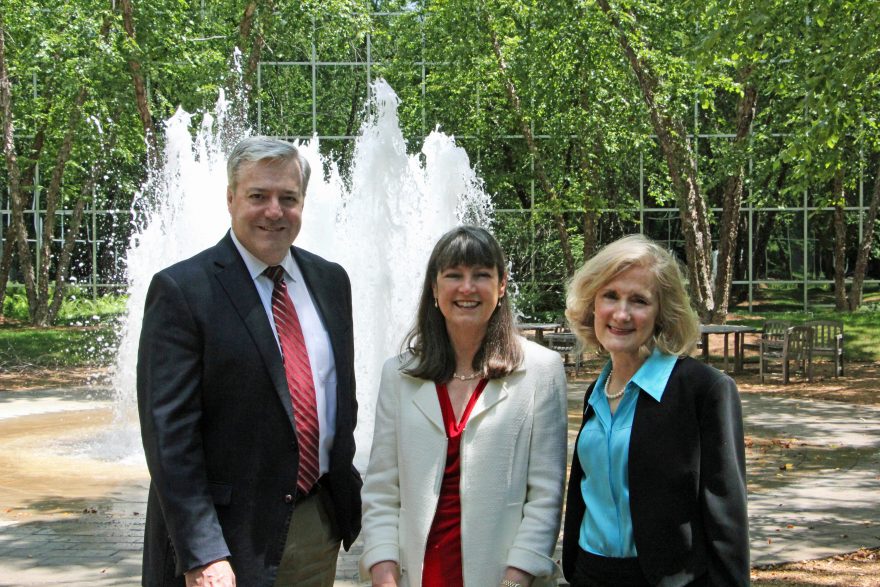 "What I didn't realize at the time was how fun and engaging it would be to immerse myself in the business, to where you're seeing things from all angles," Long says. "It's exciting in a way that private practice just can't be."
As she prepares for post C-suite life, Long hopes to continue her mentoring efforts, begun in earnest with an adjunct professorship at the University of Alabama this spring. To keep her legal mind sharp, she recently accepted an appointment to a state commission to study—and recommend changes to—ethics laws in Alabama.
As for retirement pastimes, she's got plenty lined up, from traveling with husband, Bo Sockwell, to spending time with family and friends at her mountain cabin to minding her new puppy.
With any luck, there could be a speech or two in store. She might even have a few talking points already written.
"When you're blessed with the kind of team that I've had, those little moments of learning and understanding happen all the time," Long says. "If you get to a point, as I did, where your team becomes like family, you have something special."
Showcase your feature on your website with a custom "As Featured in Vanguard" badge that links directly to your article!
Copy and paste this script into your page coding (ideally right before the closing