Erica Powell Bell – Mobex Global
Car-ing about compliance in the automotive industry
While growing up in Alabama and learning in her elementary class about the state's troubled history related to slavery, segregation and civil rights, Erica Powell Bell figured it out. She knew what she wanted to do.
"I told myself I wanted to do something that ensured that those types of atrocities, like slavery and Jim Crow laws, never happen again," Bell says. "Becoming a lawyer was my way to try and save the world and make sure no one in America would ever again end up a slave or have their human rights violated."
Except when she got to law school, she quickly realized constitutional and criminal law bored her. Plus, she took a liking to business.
Bell says in-house attorneys are the company gate keepers, protecting the shareholders' investments, establishing client as good corporate citizens and ensuring stability for the employees (and their families) who depend on Mobex Global paychecks. For a company like Mobex Global, which manufactures safety critical parts for some of the world's largest automakers, there's a lot to protect.
"I like to protect and serve, so the in-house role fits me well" says Bell, Mobex's general counsel and chief compliance officer.
Following a code
When Bell arrived at Mobex in 2019, she continued the work of her predecessor, completing the company's first stand-alone code of conduct, something she says every company must have.
Mobex is a growing company headquartered in a Detroit suburb that makes mobe and engine components that accept multiple types of fuel. It had a typical employee handbook that any lawyer should be familiar with, Bell says, but for an expanding organization like Mobex, a comprehensive compliance program is a must.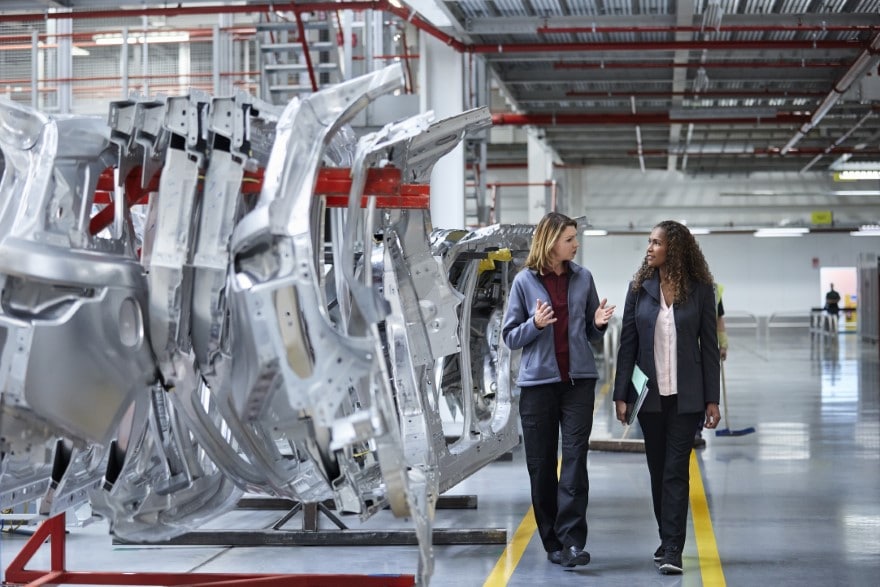 "The tone should be based on leadership and how everyone should treat each other and conduct Mobex business," she says.
The code covers intellectual property and data privacy regulations, which are important to Mobex because it does business in China and Europe.
With the code of conduct complete, Bell has shifted her focus to the complete compliance program that she'll launch for Mobex early in 2021.
With only 1,200 employees, complaints are minimal, but it is still important employees feel comfortable coming forward if there is something to report.
"I want this to be a big deal," Bell says.
The career she always wanted
Bell is a native of Alabama, but she attended the University of Detroit, Mercy for undergrad and law school. There, she had the opportunity to participate in a year-long mock acquisition, giving her valuable experience solving problems and negotiating deal terms.
"I loved the program, and my professor even recorded me negotiating key employment contracts," Bell says. "It was a great opportunity to be in-house while still in law school."
After graduating during the 2008 recession, Bell started working at a law firm, but she felt no passion for litigation. For professional development and networking, she joined the D. Augustus Straker Bar Association and was appointed as chairwoman of the membership committee—she organized a panel discussion for general counsels in the area for one of the membership meetings. The networking opportunity proved fruitful because one of the speakers later contacted her about an opening.
She took her first in-house job as corporate counsel for Behr America in September 2012, a position she held for 13 months. Then, she took her first general counsel position for a small organization until August 2016, when she joined the legal and compliance department of Brose North America. She started at Mobex as associate general counsel in April 2019 and was promoted to her current role in November 2019.
"GC work is highly stressful and best for Type A personalities because you don't get to focus on one area of law," Bell says. "I play the cards I'm dealt, and I figure out the way to get where I want to go."
Showcase your feature on your website with a custom "As Featured in Vanguard" badge that links directly to your article!
Copy and paste this script into your page coding (ideally right before the closing