J. Anthony "Tony Ogden" – Bates Group
His pandemic preparation pays off at Bates Group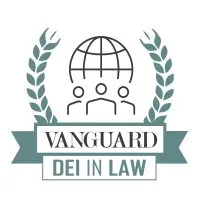 Though an advocate of a healthy work-play ratio, J. Anthony "Tony" Ogden sometimes isn't positioned to separate the two. There he and his husband were, enjoying the wonders of Costa Rica in February 2020 when initially sketchy reports of a pandemic filtered into the news.
Sensing reason for concern, he kept pace with the developments when not scuba diving, hiking or beachcombing, and upon returning to his office at Bates Group in Lake Oswego, Oregon, Ogden assembled all departments for a briefing. Chief legal and administrative officer since the previous summer—and, for all practical purposes, chief information security officer—he laid out a strategy for everyone to work remotely weeks before other companies were scrambling with stay-home mandates.
He collaborated with infotech personnel to ensure firewalls and other protective measures would be humming, and that employees were duly plugged in. On March 13—a week before companies nationwide began closing their doors—each Bates Group unit completed remote tests.
"Everything ran seamlessly, and we've stayed remote ever since," he tells Vanguard this past December. "Previously everybody needed permission to work remotely. Now everybody would need permission, and a vaccination, to work in the office."
And with Bates Group being a litigation, regulatory and compliance consultant and technological solutions provider to regional and financial heavyweights (and recently to money services businesses and cryptocurrency firms as well), Ogden had to ensure their interests wouldn't be compromised. Among the more technologically savvy in-house lawyers—"a rare bird," in his words—Ogden meets weekly with the IT department he also oversees, ensuring that Bates Group's commitment to cybersecurity is practiced by the company's many vendors.
"I can't give away too much of our secret sauce, but much depends on our master service agreements for technology and infrastructure," he says. "We have to maintain our security posture. It's the driver of our business."
In driver's seat
There are other drivers which Ogden takes just as seriously, including DEI initiatives—diversity, equity, inclusion—which he considers essential to a sound business model. Having joined Bates Group as director of finance and strategic operations in early 2019 and promoted to his present positions in July—just weeks after George Floyd's death under the knee of a Minneapolis cop—he's since emphasized how social responsibility must permeate into every aspect of the company, including recruitment efforts and sustaining positive office culture.
"If you have a brain, you have a bias," he says. "Unconscious bias manifests in decision making. Learning to identify bias and develop mitigation strategies helps strengthen decision-making and promotes cultural awareness."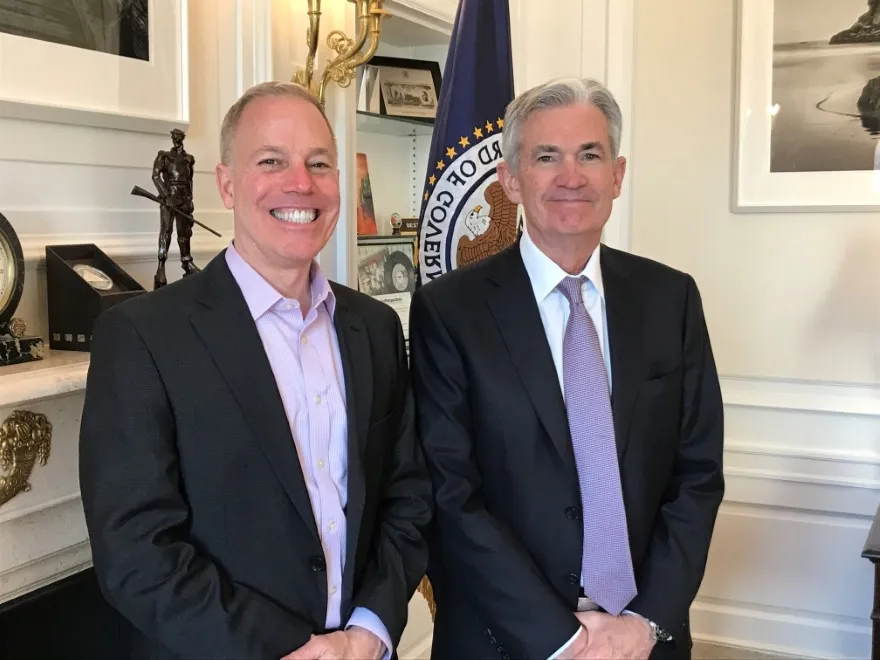 Acknowledging that he too isn't immune, Ogden has introduced his colleagues to an international consultancy he knew from a previous role as a deputy inspector general with the Federal Reserve Board in Washington, D.C. It is called The NeuroLeadership Institute and it's made its name by developing leaders through social neuroscience—an interdisciplinary field that studies connections between social experiences and biological systems.
"DEI must be part of the business platform, not something you do because you're told," Ogden says. "Your business environment is affected not just externally but internally. Integrity, excellence, diversity—those can't be just words on paper. Everybody must feel part of those initiatives and be who they are."
Never closeted
Unlike so many others Ogden has known, he's never felt pressure to hide his sexual orientation, though as a University of Denver-Sturm College of Law student during the early 1990s, he was advised to keep it under wraps. Fortunately, Ogden says, he had other influences, among them the late Cathy Reynolds, Denver's first female city council member.
She did much more than simply be on the council. Reynolds set a local record with 28-plus years of uninterrupted service, during which Ogden had helped her spearhead progressive efforts that included co-authoring a gay rights law that would lead to the U.S. Supreme Court upholding it in 1996.
"This seems like a no-brainer today, but in the 1980s and '90s, gay rights were much more politically fraught," Ogden told the Denver Post last year when he and his husband witnessed City Council chambers being renamed in Reynolds' honor. "Cathy opened the door when many others would not."
Ogden strives to do the same by fronting DEI in addition to his many responsibilities that include oversight of IT, human resources and much of Bates Group's operation itself. Ever obsessed with the rapidly spinning wired world, he's enrolled in Albany Law School's online master's program for cybersecurity and data privacy. What a wellspring of expertise that is, Ogden beaming how he's able to share his perspectives with his counterparts at federal agencies, Fortune 500 companies, healthcare providers and banks.
It's just the kind of role the 59-year-old Ogden relishes, and he says he's been preparing for much of a professional life that's included roles in the private and public sectors.
As an assistant attorney general in Colorado and then as litigation and compliance counsel to the National Association of Attorneys General, he advised on the settlement of the state's participation in federal litigation against Big Tobacco. He worked in Washington with the U.S. Government Publishing Office, Environmental Protection Agency and Federal Reserve. As a young lawyer he argued, in appellate court and enforced the tobacco master settlement under Colorado Attorney General Ken Salazar, who went on to be a U.S. senator and then ambassador to Mexico.
"That doesn't happen in the private sector or at large law firms," Ogden notes. "I had to learn to swim quickly."
Having progressive parents helped shape his character, he fondly recalling his Southern California upbringing by Jim and Dee Ogden, both accomplished musicians with a social conscience.
"My father instilled in me very clearly that we have a responsibility to leave this world a better place," says Ogden, who is currently pursuing his Master of Laws in cybersecurity and data privacy at the Albany School of Law. "Like Ansel Adams said, 'take photographs and leave footprints.'"
And, of course, to look ahead.
"I try to be prescient," he adds. "There are a lot of bad actors out there, especially in technology, and it is an exciting challenge every day to keep ahead of the threats."
View this feature in the Vanguard Spring I 2022 Edition here.
Showcase your feature on your website with a custom "As Featured in Vanguard" badge that links directly to your article!
Copy and paste this script into your page coding (ideally right before the closing