Thomas Hoffman – American College of Radiology
Legal VP advocates for patient care and radiologists' rights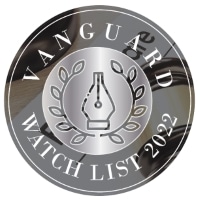 When patients are in the hospital, most of their interactions are with the doctors and nurses. However, patients still rely on the people, including other physicians, working behind the scenes. Among these physicians are radiologists, who Thomas Hoffman says deserve more recognition.
"Many of our members don't see patients because they do diagnostic work, but they play a crucial role," says the vice president of legal for the American College of Radiology. "When you think of a radiologist, don't underestimate the power they have in a patient's life."
Radiologists are physicians who use medical imaging, such as X-rays, computed tomography, magnetic resonance imaging and more, to diagnose and treat injury and disease. They can choose from dozens of subspecialties, including mammography, cardiovascular radiology, gastrointestinal radiology and pediatric radiology.
The American College of Radiology has over 40,000 members, which includes diagnostic radiologists, radiation oncologists, medical physicists, interventional radiologists and nuclear medicine physicians. The Virginia-based organization ensures imaging is safe, effective and accessible. Hoffman helps the institution advocate for its members by doing legal and policy work at the state and federal levels while also working to raise awareness of the profession.
"Policy work is interesting, but what I really enjoy is working with our members," he says. "They continue to teach me everyday about the impact radiologists have on patient care."
Ethics of care
One of the policies Hoffman has worked on longest has involved self-referral laws, the first of which was enacted in Maryland in 1993. Since then, it's served as a model for other states.
The law bars physicians in non-radiology practices from referring patients for tests on an MRI machine or CT scanner owned by that practice. Hoffman says this prevents physicians from sending patients to specific vendors where the physician may receive monetary benefit.
"ACR has opposed these arrangements for almost 30 years because they may not be in the best interest of the patient," he says.
Hoffman works with state chapters of ACR to pass similar laws, and he also works with the chapters to uphold them. It's been challenged in states, including Maryland, where it was last upheld in 2008.
Currently, Hoffman is working with outside counsel to sue the federal government over the No Surprises Act. The law, which went into effect in 2022, limits bills for out-of-network services so patients won't receive large bills for services their insurance won't cover. While ACR supports most of the law, Hoffman says there are some parts the organization disagrees with, including how the payment amount is arrived at.
Hoffman says the formula for determining the qualified payment amount is "illegal and harmful to patients" because it favors insurance companies. ACR sued the government in December and, as of January, was waiting for the next steps.
"The regulatory departments push aside many factors for insurers' rates," he says. "We say that misreads the law and affects patient care."
Preventing patient harm
The ACR is also fighting "non-physician scope of practice" legislation that would allow non-radiologists to interpret scans and imaging.
Hoffman says advanced practice registered nurses, nurse practitioners and physician assistants don't have the experience or skills to read and understand imaging. According to ACR, radiologists go through 10 years of training and schooling after earning their undergraduate degree.
"Our members are concerned that images and scans are being misinterpreted, which negatively influences care," he says. "Patients can be harmed if misevaluated."
ACR has created a fund to help its state chapters fight expanded scope of practice legislation, which has become more prevalent in the past few years. The organization has also joined a task force led by the American Medical Association to fight scope of practice legislation.
While most of Hoffman's career has been at ACR, his first job after graduating from Georgetown Law was with the federal government. He worked in the general counsel's office in the Department of Health and Human Services where he focused on social security and disability litigation issues.
Becoming an advocate
In that role, he also worked on healthcare fraud, as well as state regulations and statutes. From there, he went into private practice to "represent clients on the other side," he says. He spent a year there focused on healthcare cases before starting with ACR in 1997.
"I wanted to expand my legal focus to combine the policy work I'd done with the experience I had working with clients one on one, as well as the business knowledge I'd gained in private practice," he says.
Hoffman had been interested in working in the healthcare industry since he was a teenager. His father worked for a New York senator who advocated for bills to give people better access to care. Because of this, Hoffman often heard conversations about healthcare issues and felt inspired to advocate as a lawyer.
"I'm grateful that my role at ACR allows me to help people access the healthcare they deserve," he says. "Working with our dedicated members has only made me better suited to do that."
View this feature in the Vanguard Spring I 2022 Edition here.
Showcase your feature on your website with a custom "As Featured in Vanguard" badge that links directly to your article!
Copy and paste this script into your page coding (ideally right before the closing