Jason Groves – Medifast
The Bod-father
Jason Groves has been an attorney for more than 20 years, but it wasn't until 2011 that he was personally thanked by clients for changing their lives. That was the year that Groves joined Medifast, a Maryland-based nutrition and weight loss company that had just nabbed the top spot on Forbes magazine's list of America's 100 Best Small Companies.
Groves would attend conferences and conventions and strangers would approach him, take him by the hand, start crying and tell him how Medifast had helped them become healthier versions of themselves and changed their lives for the better.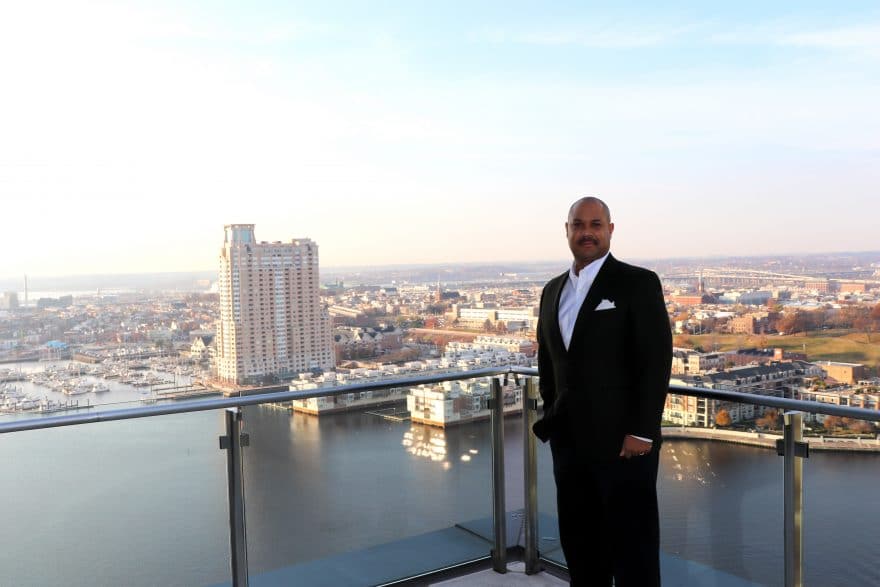 "And these weren't weight-loss conferences," the attorney says, laughing. "They were legal conferences."
What started as a new and unique occurrence soon became commonplace.
"I can't even count the number of instances anymore," Groves says. "I used to do it in the first few years, but after about 30 times, I had to stop."
No secret necessary
When friends, family members and co-workers want to get the skinny on someone who recently trimmed some fat, they often ask, "What's your secret?" in hopes of being turned onto some fat-burning pill, fad diet or mentalism technique.
According to Groves and most weight-loss professionals, there isn't one. It's simply about eating and exercising the correct way. But "simple" is not the same as "easy," and many health-conscious hopefuls soon realize they need some guidance on their journey.
This is where Medifast comes into the picture, Groves says.
Using a specially designed regimen of weight-loss meals described by Medifast as "nutrient-dense and fortified with 24 vitamins and minerals," clients can choose from a number of meal plans that are custom-designed to match their current weight, goals, exercise and sleep habits, and overall lifestyle.
The meals and snacks are intended to be consumed every two to three hours in an effort to keep clients full and satisfied until their next course, and can be purchased individually or as part of a 30-day package.
A lifelong mission
As a kid, Jason Groves first decided he wanted to be a lawyer after watching "The Godfather" and seeing the respect afforded to Tom Hagen (Robert Duvall), the Corleone's attorney—even from rival families.
Groves never thought of pursuing a life as a mobster—his first job was in the U.S. Army's JAG Corps—but he still wanted that respect, trust and the ability to represent a cause he believed in.
Thus, Groves, who also serves as Medifast's executive vice president and corporate secretary, is quick to point out that the company presents no gimmicks, and offers much more than the average diet and exercise plan provider.
"We're more of an overall wellness company," he says, noting that many of Medifast's competitors fail to stick around after a client reaches his or her goal weight—even though research suggests that a majority of dieters revert back to their original weight within a few years.
"People need support keeping it off, too," Groves says.
To this end, former clients can stay healthy and disciplined in the long-term by becoming one of 14,000 coaches for Medifast's OPTAVIA brand. These independent contractors are remotely paired with current customers looking for additional support.
"Pay it forward, help somebody else, and we'll compensate you for it," he says.
In addition to being recruited as coaches, past clients are also the company's best form of advertising, as much of Medifast's success thus far can be attributed to word-of-mouth rather than major marketing campaigns, Groves says.
"People go out, tell their stories, promote themselves, and help family, friends and other people all on their own," Groves explains.
One exception is the company's series of "conversations with yourself" TV commercials, which feature interviews with the "before" and "after" versions of a Medifast client, shot nine months apart, and spliced together into a single video so that the person appears to have an emotional dialogue with him or herself. The messages were so powerful that the ads were praised by AdWeek, Mashable, Business Insider and the New York Times.
Passion for improvement
Throughout his conversation with Vanguard, Groves repeatedly spoke of the rewarding feeling he gets from helping people look better, feel better and be healthier.
"I go to work every day proud, excited and enthusiastic because we will impact dozens and dozens of people's lives that day," he says. "This is a serious thing that affects all aspects of their life, including who they date, where they go, what they eat, getting on planes, riding in cars, putting on a bathing suit—everything."
It doesn't hurt that he represents a product that has been around since the 1980s and rarely experiences controversy—meaning the attorney spends less time dealing with claims and disputes and more on compliance, legislation, government affairs, consulting and his business responsibilities.
"We don't have to defend our company because our customers do," Groves explains. "And having it be organic is received much better compared to if the company is out there doing it."
Groves says this is a welcome relief and contrast to his previous role as the assistant vice president of government affairs for a multinational telecommunications conglomerate, a well-known brand which routinely encounters websites and social media pages specifically dedicated to trashing the company.
As Groves holds both business and legal titles, he says it's not only imperative that he is passionate about Medifast's products and services, but also that he feels confident that the company can provide a positive change for anyone looking to create a better, healthier version of themselves.
In other words, he wants to make potential clients an offer they can't refuse.
Showcase your feature on your website with a custom "As Featured in Vanguard" badge that links directly to your article!
Copy and paste this script into your page coding (ideally right before the closing