Kristin Caldwell – LaCalle Group
The time is now for an online education
When COVID-19 broke across the United States this spring, there was one thing that the team at LaCalle Group had little trouble adjusting to: working remotely.
It's certainly been useful for the parent company of virtual online educational learning sites. Operating remotely, it's home to AudiologyOnline, SpeechPathology.com, OccupationalTherapy.com, PhysicalTherapy.com, continued Early Childhood Education and Simucase.
While the pandemic was wreaking havoc with industries just about everywhere, it remained mostly business as usual at LaCalle Group, owing to its established work-from-home business practices. What's more, with millions of people forced to work from home, there's been a steady interest in online learning.
Since coming to LaCalle Group four years ago, General Counsel Kristin Caldwell has sought to bolster the company's online-privacy efforts, taking every precaution to ensure its consumers feel safe.
"Online computer privacy is of increased importance, especially as we've grown from a smaller company to a highly-recognized brand within the professions we serve," Caldwell says. "We do a lot of contracting under state and federal laws nationwide to make sure everything's in compliance—and we've certainly taken that responsibility to the next level."
Meeting educational needs
To date, the 20-year-old company has offered thousands of online-learning courses, resulting in millions of course completions. It continues to be a trusted resource for licensed and certified professionals in a variety of sectors—from audiologists and speech-language pathologists, to physical therapists, occupational therapists and early childhood educators.
To maintain professional licenses and certifications, each person needs to track their educational hours to meet specific licensure requirements. Those records must be maintained in case of an audit—and protected from a privacy standpoint by being safely stored and accessed when necessary.
That's where Caldwell comes in, with her attentiveness to the latest in privacy guidelines and legislation that are affecting industries across the board.
Professionals from a variety of industries rely upon that expertise.
"Without the data it could affect their licensing and they could be penalized," she says. "LaCalle Group is comprised of professionals, many of whom worked in the professions prior to joining us. This keeps us in tune with what our members need to obtain their licensure."
Recordkeeping, redefined
To offer the best possible protections, LaCalle Group has developed its own privacy protocols.
It's a system that requires continual maintenance of data, surveillance of best practices and careful monitoring to ensure that information is gathered and transmitted appropriately.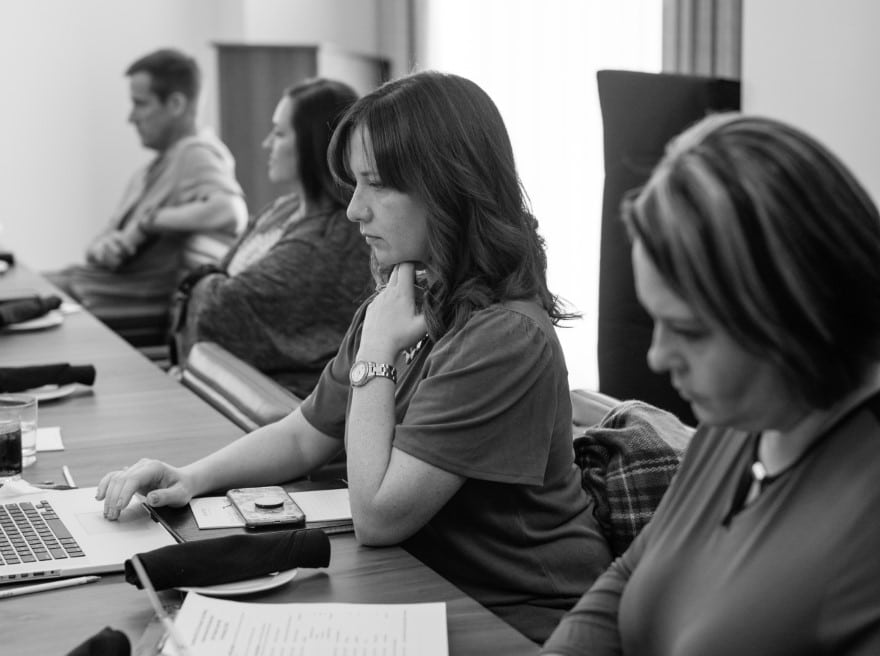 As always, communication is key.
"Our customer service team is phenomenal; they are like a boutique concierge service," Caldwell says. "We have to make sure we are communicating and providing information about the consumer's rights and requirements—everything from privacy options to terms of service—to our customers and making them overly aware of their choices."
Legal progression
Spelling out all the variables to counsel clients is a skillset Caldwell developed early on, and one she's honed throughout her career.
After earning a degree in criminal justice and political science  from Indiana University in 2003, Caldwell began her career on the ground floor, working as a paralegal at Rubin and Levin P.C. for five years.
That inspired her to continue on and earn a J.D. degree from the Indiana University Robert H. McKinney School of Law in 2011. In between, she dipped her toes in the world of real estate transactional work, business litigation and corporate governance, an experience she credits for preparation and successful transition into general counsel at LaCalle Group.
"I went from paralegal to partner in eight years … my prior work history set me up perfectly for my position at LaCalle Group," she says.
As partner at the firm (Duvall Bloomer and Caldwell), she described being immersed for close to four years in a "continuous, fast-paced learning environment," and was often the point-person for some of the firm's most challenging work.
When the opportunity came to go in-house at LaCalle Group in 2016, she jumped at the chance. One of the biggest perks: being able to work from home and spending time with her 5-year-old son.
Up next
Looking ahead, Caldwell says her focus over the next few years will continue to be online privacy, ensuring that the company's websites  comply with evolving requirements in all 50 states. To streamline legal business processes further, she connected with all of LaCalle Group's departments to gather their suggestions to gain optimal efficiency.
"I don't want anyone at the company feeling out of touch," she says. "I'm really working to connect with the stakeholders in each department to be in touch with their needs."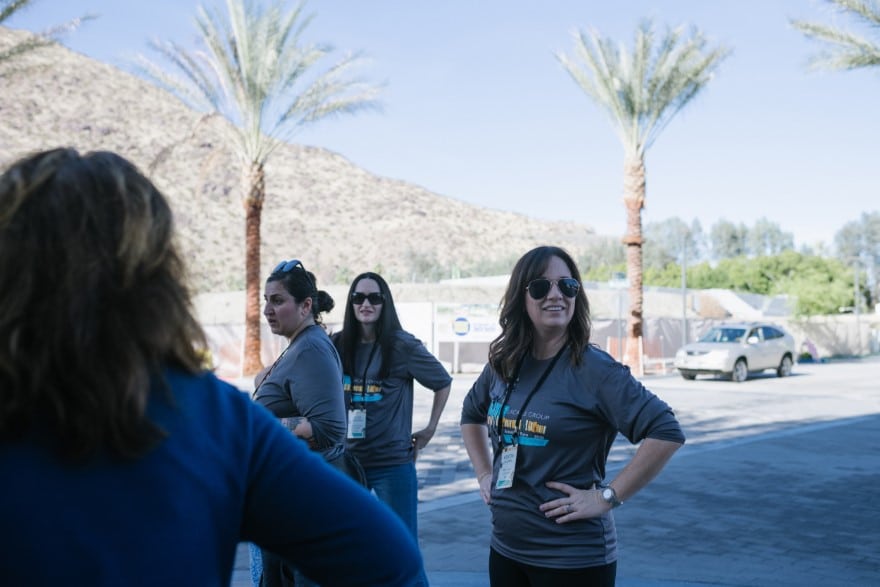 At LaCalle Group—a place where being in touch is an intrinsic part of the company's culture—such efforts have been well-received.
"I love what they've created here. I always feel like a valued member of the team, and that they listen to what I am saying," she says. "It's a blessing having a well-rounded top-notch team. I admire the people I work with; they raise the level of performance. I work in every way I can to help the company achieve its goals."
Not to mention those of professionals around the world—people looking for a safe and well-established way to stay current with their licenses and certifications.
"Through our work we get to shine and show the professions we serve what we can offer," Caldwell says. "It's a pleasure to share our work with those who rely on us."
Showcase your feature on your website with a custom "As Featured in Vanguard" badge that links directly to your article!
Copy and paste this script into your page coding (ideally right before the closing