Mark DeVitre – Entertainment Studios/Allen Media Group
Growth in the forecast
While societal divisiveness is alive and well in cable television, there's at least one notable exception—The Weather Channel. The Pentagon has a direct and very secure line with the network. Airports rely upon TWC, as do municipalities prone to anything from heat waves to floods to hurricanes to blizzards.
National surveys show the network is one of the most reliable brands, and TWC regularly beats CNN and Fox News in the ratings when a hurricane or some other major weather event occurs.
And TWC's role may well grow even more prominent under its new owner, the African-American owned Entertainment Studios, which bought the network last year from an NBC Universal/Bain Capital/Blackstone Group partnership for a reported $300 million.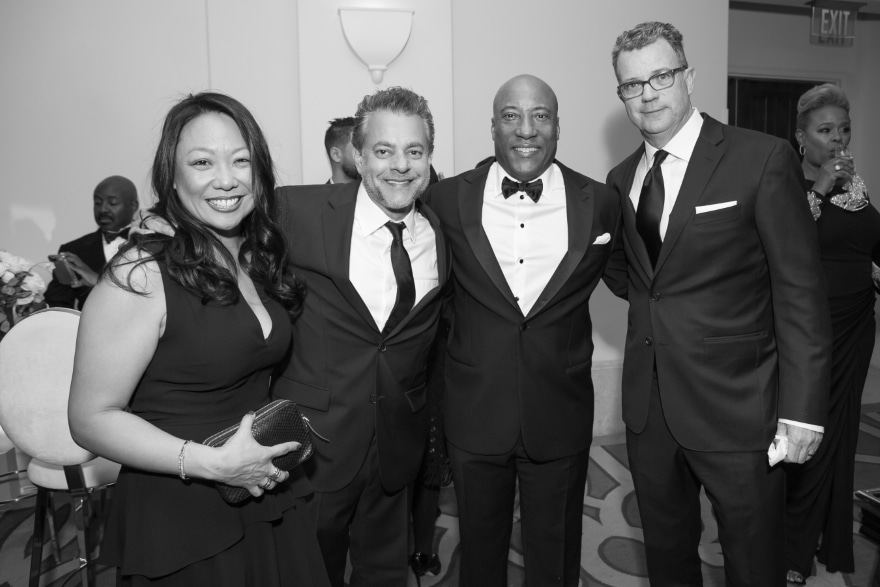 A long, drawn-out process it was, explains Mark DeVitre, Entertainment Studios executive vice president and general counsel who's been involved in some aspect of media law since earning his juris doctorate from Southwestern University in 1991.
"I was involved in every facet of that transaction, from the beginning in making the decision on whether it was an asset we should go after to creating a letter of intent to full-term sheet to the financing paperwork to the long-form agreement to the closing," the personable DeVitre tells Vanguard in July. The Weather Channel was such a big undertaking. It was kind of like a goldfish swallowing a whale."
That erstwhile goldfish may now be a whale in the making, Entertainment Studios also having recently acquired TV stations in Evansville, Indiana, and Lafayette, Louisiana. A Spanish-speaking TWC is on next year's agenda, and there's a network spinoff whose potential is soon to be maximized.
Now's the time
Local Now, that spinoff is a free ZIP code-specific news-sports-weather subscription service that also offers free on-demand TV shows and movies accessible by, among other means, a smartphone app.
The media business typically evolving faster than the Federal Communications Commission's rules and regulations, DeVitre must anticipate what might be added to the books as well as keep the company's expanding business in compliance with existing standards.
"We're ready for anything," he assures. "We have a terrific in-house team, great outside counsel when we need it, and the most nimble team of executives I've ever worked with."
And he doesn't seem fazed by his employer's high-stakes legal cases that could have a precedential effect on media law and even transcend it. For much more is at play than the economic well-being of Entertainment Studios, DeVitre emphasizes.
Entertainment Studios CEO Byron Allen has sued Comcast Corp. and Charter Communications, alleging that the cable TV/telecommunications giants, which serve tens of millions of customers in over 40 states, have discriminated by not distributing his cable networks while launching scores of white-owned networks. Come autumn, the dean of Berkeley Law, Erwin Chemerinsky, will state the company's case before the U.S. Supreme Court.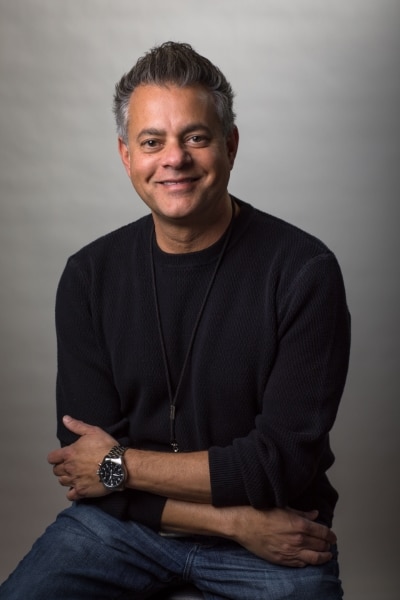 Though Entertainment Studios originally lost in federal district court, it garnered a reversal in the U.S. Court of Appeals for the Ninth Circuit, the justices ruling that the First Amendment can't be used to allow a contracting/business decision to be made using racial animus. Now with "Comcast vs. Entertainment Studios Networks, et al" moving to the nation's highest court, the key to Entertainment Studios' argument will be whether it can show that race only needs to be a "motivating factor," not the sole, "but for" reason for Comcast's denial of a contract. While the Charter case wasn't taken up by the high court, which sent it back to District Court in Los Angeles, its resolution may depend on the Comcast ruling.
"The idea of watching our arguments made before the Supreme Court, it doesn't get any bigger or better for a lawyer," DeVitre says, explaining that Entertainment Studios' case is supported by the 1866 Civil Rights Act ensuring equal protection under the law. "Our case is fascinating, and shows that, from a legal and human perspective, we're on the right side of history."
He's made the rounds
And when DeVitre speaks about media law, he does so from extensive experience, having served in-house roles at Hanna-Barbera Productions, Philips Interactive Media, Multimedia Entertainment, Warner Brothers, Fox Cable Networks and AdGreetz. He's also president of the National Association of African-American Owned Media.
He had two go-rounds with Warner Brothers, the second marked by his team conceiving of In2TV, a Hulu-like service that made 3,000 of Warner's TV shows available to internet users in 2005, long before Hulu and Netflix had established themselves as streamers—only he and his team were ahead of their time.
"They (senior executives) called us crazy," DeVitre recalls. "They didn't think anybody would watch TV on a computer."
But when folks did, it would be DeVitre who would consummate Warner Brothers' first contract with Hulu—one of the many deals he'd seal that would enhance his reputation as a lawyer savvy in new media, and bring him to Allen's attention.
In-house to private and back
Having held in-house roles for more than 25 years, DeVitre left the corporate world to establish the MDVLaw Group in Los Angeles in 2009. It just seemed a good time to leverage his legal and business skills in what had become a fast-evolving and specialized industry, one in which he knew, or at least knew of, so many of the players and understood their needs. Upon crossing paths with Allen, DeVitre understood the man had big plans for growing Entertainment Studios.
A fearless yet calculating entrepreneur was how each man seemed to size up the other. Of course, DeVitre asked Allen to join his growing clientele.
"He came back and said to me, 'I want to be your only client,'" DeVitre recalls. "Well I was just blown away by his excitement, vision and business acumen. This was a prime opportunity to work with an established but real and bullish entrepreneur rather than a startup."
So DeVitre would come aboard as Allen's first in-house lawyer. Seven years later, they still make quite the team, DeVitre's specialized legal expertise complementing Allen's very acquisitive modus operandi and the company's status as a Hollywood heavyweight ever increasing.
There's no business like show business, DeVitre says, and companies like Entertainment Studios can occupy a prime role among the larger Hollywood conglomerates.
So for all his interest in show biz, DeVitre is asked if he'd ever like to be in front of a camera.
"Not really," the 53-year-old father of three replies. "I like being behind the scenes, and how my children are thrilled when we're in a theater and dad's name comes up as an executive producer."
Showcase your feature on your website with a custom "As Featured in Vanguard" badge that links directly to your article!
Copy and paste this script into your page coding (ideally right before the closing