Sam Germana – Trinitas Regional Medical Center
On a mission
Over the last 20 years, few industries have endured more upheaval—both good and bad—than health care. From quantum leaps in technology and data gathering to unprecedented security threats, the landscape that providers have navigated has ceaselessly shifted, often to the point of quaking beneath their feet.
Ask Sam Germana, however, and he'll tell you there's one pitch of turf that hasn't moved an inch.
"Compliance is still compliance," jokes Germana, vice president and general counsel for the New Jersey-based Trinitas Regional Medical Center. "It's always been a very heavily regulated industry. The only thing that's changed is the 'what' and 'why.'"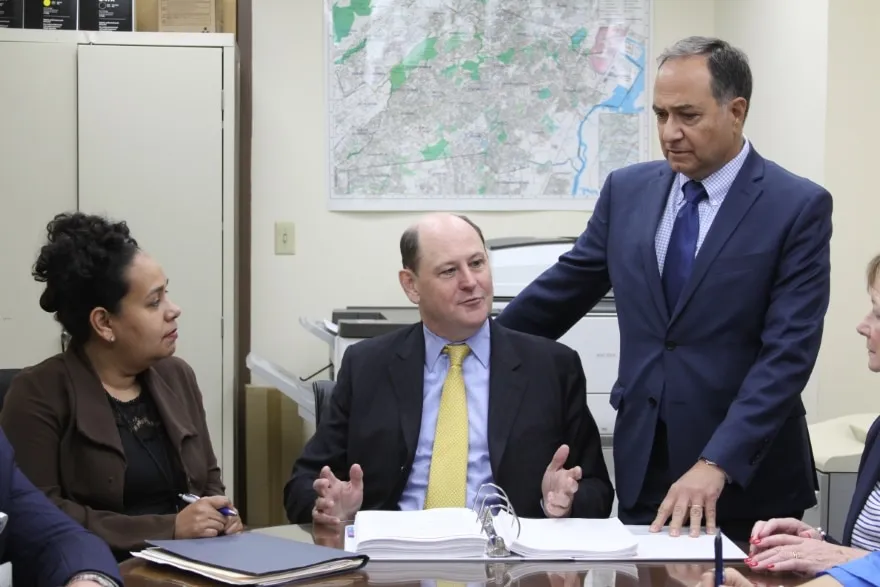 Lest you get the wrong impression, Germana insists his latest role—one he's occupied for the last 17 years—has always been a dream job. But like any reverie, there are plenty of unexpected turns to keep things interesting.
Offense and defense
Nowhere more so than on the compliance front. With a regulatory regime that includes dozens of individual agencies, from the Centers for Medicare and Medicaid Services and the Securities and Exchange Commission to the Organ Procurement Organization, quarterly and annual filings loom large for Germana and his team.
Still, the legal department's aims aren't purely defensive. According to Germana, the team assists the finance department with medical bills and other statements to ensure that Trinitas is properly compensated by insurers, be they government entities like Medicare or private health maintenance organizations.
"The aim of national health care legislation is to improve quality and decrease costs—and it's a noble one—but the effect has been more pressure on hospitals, which in turn puts more pressure on the legal department," Germana explains. "The goalposts are always being moved. It's our job to make sure we're meeting those, without jeopardizing our own bottom line."
To further bolster Trinitas' compliance posture, Germana has made it a point to attend the company's biweekly orientations for new employees, where he reiterates the legal team's commitment to fielding any and all questions—an effort Germana says has bettered communication internally.
On the same team
Such interactions, Germana says, are part of a broader campaign of pulling his department "out of its silo" by making its day-to-day dealings more transparent and accessible.
Take the organization's new contract-tracking software. Now, any time a new contract is filed—say, for the purchase and installation of a new MRI machine or a physician agreement—administrators from throughout Trinitas are able to access the document at any time. What's more, the software will send out regular reminders in the event a specific clause or provision is set to expire or come up for review.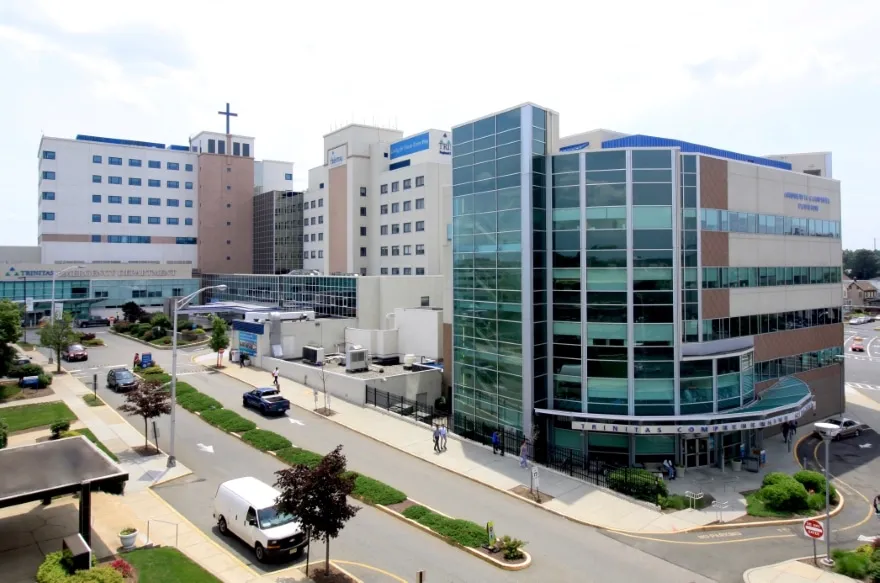 Coupled with weekly manager meetings, during which representatives are encouraged to provide feedback on legal department initiatives, these back-end upgrades have helped Germana and his team to "see things through different sets of eyes."
"When we're creating a contract, we're not just looking at legal clauses on their own terms, but how they integrate into the business model," he explains. "We're constantly asking ourselves, 'What are the needs of the actual users?' It's not enough to make a contract that's enforceable; it has to be coherent."
Contrary to the high-stakes legal swashbuckling portrayed in the media, the bulk of Germana's time is spent knee-deep in the mundane. The exceptions, however, are the stuff of prestige TV.
High stakes
In 2008, following successful surgery to remove a tumor from his thymus gland, a TRINITAS patient suffered unexpected brain damage, resulting in what the hospital deemed a persistent vegetative state. After months of evaluation, Trinitas doctors determined that the patient had virtually no chance of survival, and attempted to impose a do-not-resuscitate order.
When the patient's daughter was deemed by a local court to have authority to make health care decisions on behalf of her father, with the aim of compelling the hospital to continue all treatments, TRINITAS appealed the verdict to the Appellate Division of the Superior Court of New Jersey. The patient passed away in May 2009, while the case was still being considered.
Germana still considers the case one of the most interesting of his career—and one of the most informative.
"There were people who believed that Trinitas was trying to unilaterally and unjustly pull life support, or that the hospital was doing it for financial reasons. Nothing could be further from the truth," Germana reflects. "Our organization is one of the biggest providers of charity health care services in New Jersey. The issue was simple: Should providers be forced to give care they feel is no longer medically indicated? We didn't believe it then, and we still don't believe it now."
Trying as the job can often be, it's one that Germana wouldn't trade for anything. But he still never planned on being a lawyer.
The mission
"As far back as elementary school, I wanted to become a dentist. But I couldn't hack organic chemistry," Germana recalls with a laugh. "I was just always being pulled into that world—the medical world."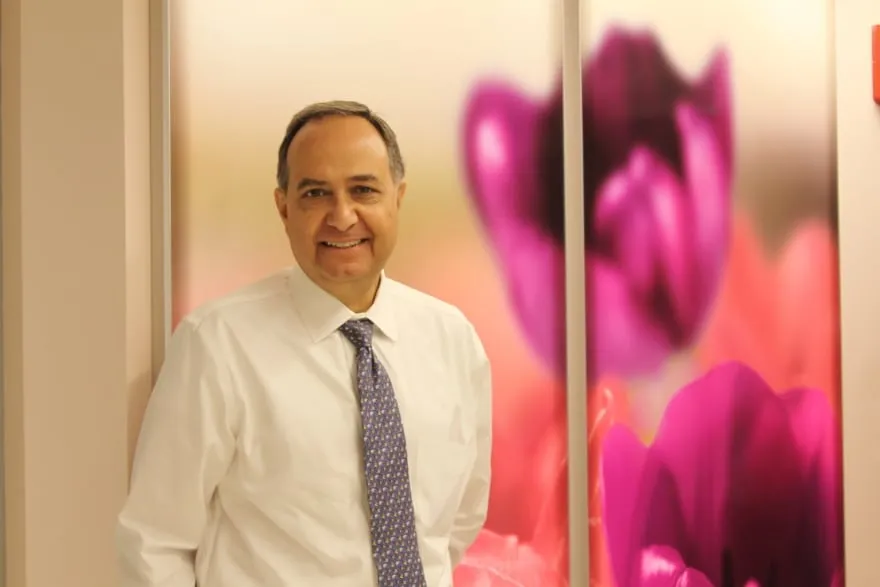 After earning degrees from Stony Brook (B.A. in psychology) and The New School (MPS in health services administration), Germana began his career as an administrator at his undergrad alma mater, where he helped open new units in the university's hospital.
Determined to bolster his bona fides, Germana enrolled at Touro College's Jacob D. Fuchsberg Law Center in 1991. After four years of "burning the candle at both ends"—working at Stony Brook by day, attending classes at night—Germana earned his J.D. in 1995.
The method
Following a four-year run as assistant general counsel for Staten Island University Hospital, Germana joined Trinitas in 2002. Today, it's one of the few remaining independent hospitals in New Jersey—a status that lends Germana's role a unique flavor.
Since opening its doors following a two-hospital merger in 2000, strategic affiliations have been key to the organization's success. When Trinitas partnered with a nearby provider to take on its pediatric patients in 2008, it was Germana's job to review the agreement. Ditto when Trinitas created a new medical school affiliation in 2018.
More recently, Germana has been increasingly focused on helping Trinitas achieve designation as a Level II Trauma Center, allowing it to administer definitive care for all injured patients—a process that's required regular interfacing with the Department of Health.
It's the kind of scope that would seem to preclude any attempt at moonlighting. Apparently, Germana found that a hard habit to kick: Since 2009, he's served as an adjunct professor for a number of local colleges, teaching both health law and general business management courses.
"Whenever I'm teaching a new class, I always try and weave this in: The bottom line is the bottom line," Germana says. "A good lawyer is always thinking about how the organization's finances are impacted by what they do. In health care, you can never lose sight of the mandate to provide the best patient care possible. Building a better legal department is key to that greater goal."
Showcase your feature on your website with a custom "As Featured in Vanguard" badge that links directly to your article!
Copy and paste this script into your page coding (ideally right before the closing