Nate Mark – RedSail Technologies LLC
A network makes the difference in GC's job search
It could have been a cruel twist of fate when Nate Mark's desire to pursue something different in his legal career left him with nothing to pursue at all.
Looking to bring his expertise to the tech field and having multiple opportunities in the works, Mark accepted a severance package as his former employer restructured in early 2020.
Two weeks later, as COVID-19 became a public health emergency, he feared he'd made a misjudgment of epic proportions.
"I thought I was offered the severance package at the perfect time," Mark recalls. "Then suddenly, all my job prospects were frozen and there was a lot of trepidation."
He wasn't quite finished working through his Rolodex, though. It had been almost a decade since Mark had met current RedSail Technologies CFO Brent Thomasson, but they'd stayed in touch over the years. Looking him up quickly paid off: In June, Mark was hired by the software company as its first general counsel.
"It was a random check-in and the stars aligned that led me to the job," he says.
A new start
Based in Spartanburg, South Carolina, with an office in Anacortes, Washington, RedSail is the new parent company of four technology divisions spun out from pharmaceutical distributor J. M. Smith Corp. The deal was completed two months before Mark was hired.
Three of RedSail's companies—QS/1, Integra and PowerLine—develop the software used by community, chain and hospital outpatient pharmacies for document and claims management, mobile refills, delivery apps and built-in prescription synchronization.
A fourth company, PUBLIQ Software, develops property tax management and billing software—as well as an integrated accounting suite—for public sector use.
RedSail is a unique startup; one whose software is already compliant with the Health Insurance Portability and Accountability Act of 1996 privacy rules. It also has an established customer base.
Welcome aboard
Mark's arrival is unusual—he's yet to meet any of his colleagues in person because of COVID-19.
As of mid-summer, it was uncertain when either of RedSail's offices would reopen, though Mark is part of the executive team looking at how employees may safely come back.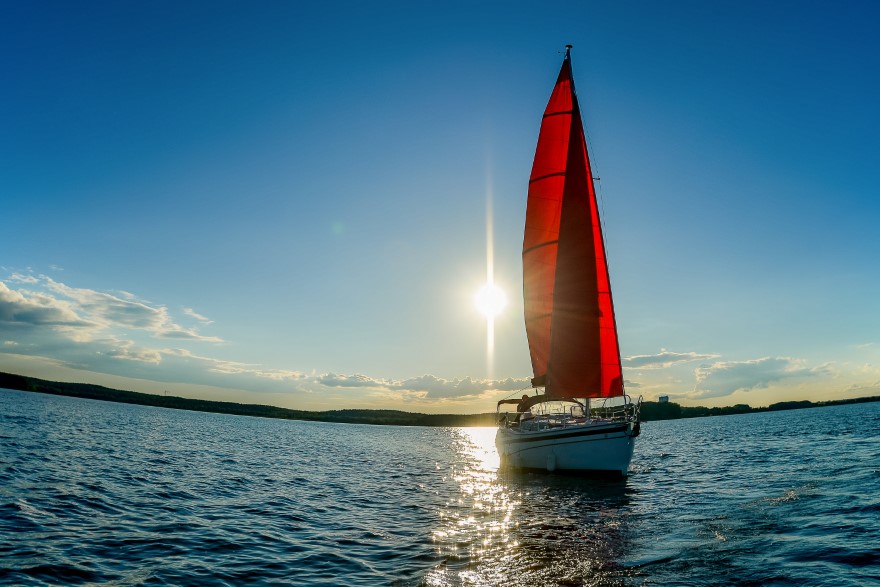 Mark emphasizes RedSail won't compel anyone to return to the office. And while guidelines from the U.S. Centers for Disease Control and Prevention have changed as understanding about COVID-19 grows, Mark says reopening discussions are focused on proper distancing and office spacing arrangements, as well as temperature monitoring, screenings, sanitizing and proper posting of warning signage.
A new partner
And there's still a business to grow, requiring Mark to continue to familiarize himself with changes in labor and employment as well as technology law.
Strategy, culture and risk management are all areas to develop, and he expects to be completely involved.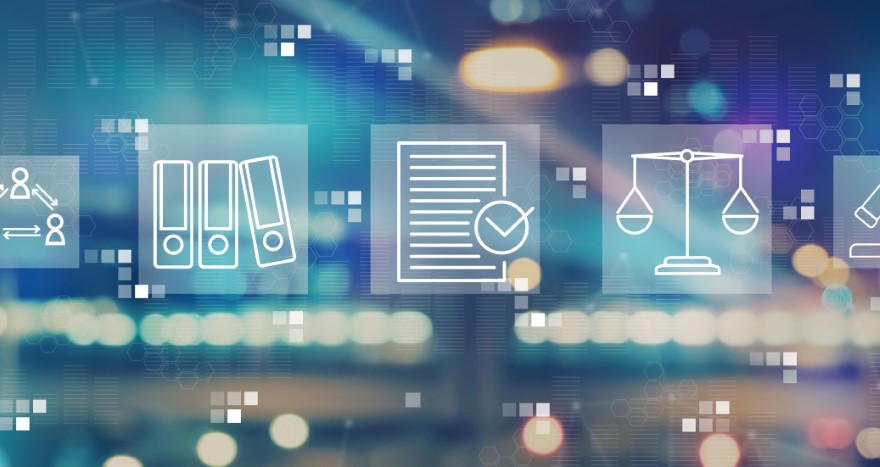 "As an in-house attorney I am very comfortable acting independently and decisively in an agile manner in today's fast-paced and ever- changing business environment," he says. "I have developed sound business acumen upon which clients have come to rely. Learning the business and extracting the necessary information, lets me operate as a good business partner in measuring legal risk with the company's goals; whether it be a contract, a dispute or an employment matter."
While it's a benefit that RedSail's legacy software is already HIPAA compliant, Mark also has to ensure that the new iterations of the software and other products continue to be compliant and meet new requirements for data and privacy protections, such as the California Consumer Privacy Act.
This will be especially crucial as more consumers and healthcare providers begin to use RedSail software in telehealth and e-prescribing, because of the flow of information involved, he adds.
Twists of fate
While between jobs, Mark also kept his legal passion flowing by creating a YouTube channel to review cases pending in front of the U.S. Supreme Court in its 2019-20 term.
He'd joined RedSail by the time the term ended, but was able to comment on some landmark, and perhaps unexpected, rulings such as the 6-3 decision upholding Title VII protections from employment discrimination for LGBTQ employees.
"I wanted to make it accessible and fun while explaining points of law in everyday terms," says Mark, who would also dress in a judge's robe in some videos. "I would also try to predict the rulings, but this has been a surprising year in many ways, including at the Supreme Court. Of course, by the time they got to the end of the term, I was working again."
And in a field he hadn't considered while growing up. A native of South Carolina, Mark first studied chemical engineering, earning his bachelor's in the field from the University of South Carolina.
Academically, his fate changed after hearing a speaker at a student chemical engineering society meeting elaborate on how the law is intertwined with the field. His interest piqued, Mark enrolled in the University of South Carolina School of Law and earned his JD in 2008.
He not only heeded the message about law and engineering himself—he now advises for the dual educational track as a mentor on the University of South Carolina Engineering/Law Academic Advisory Board.
After graduation, Mark joined the private firm of Holcombe Bomar, PA in Spartanburg, South Carolina, as a litigator, but quickly moved into the practice of corporate and commercial law where he first met Thomasson.
In 2012 he went in-house, joining South Carolina-based Ovation Brands, which owned and operated more than 300 restaurants in 35 states. While there, he also served as the company's corporate secretary. He continued on to Randstad in 2014, becoming an associate general counsel and assistant vice president for the multibillion-dollar global staffing company.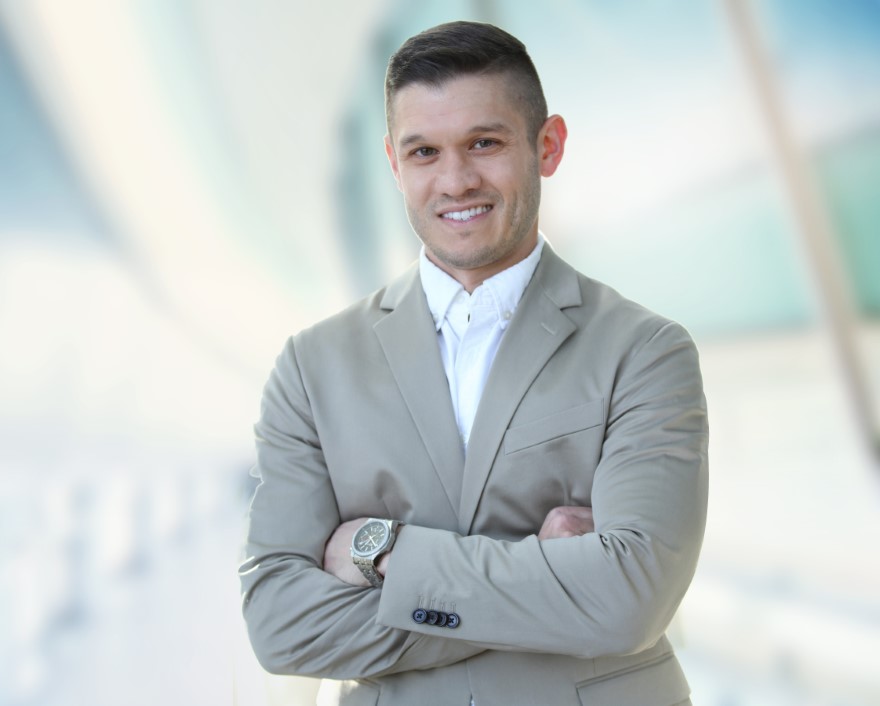 It's said that "chance favors the prepared mind," but Mark surely put that to the test as he left Randstad.
It's also said "all's well that ends well"—yet another line with which he is likely to concur.
"Keep your head up, build and maintain relationships with clients and coworkers and things will work out better than you expected," Mark says. "I love being part of a budding company and helping build it. I'm part of something exciting and I get to see the results unfold in real time as a valued member of the team."
Showcase your feature on your website with a custom "As Featured in Vanguard" badge that links directly to your article!
Copy and paste this script into your page coding (ideally right before the closing