Philip Petti – USG Corp.
An IP portfolio to build skyscrapers upon
He'll leave it to others to make the lightweight wallboard and other USG Corp. products for many of the world's 10 tallest buildings, starting with the 2,717-foot Burj Khalifa in the United Arab Emirates and ending with the 1,667-foot Taipei 101 in Taiwan. Instead, Philip Petti will keep busy making, defending and leveraging his employer's intellectual property portfolio that brings such construction materials to market.
An extensive portfolio it is, with over 3,600 patents worldwide, along with a global trademark portfolio. It was one of the assets that made USG an attractive acquisition for another industry leader, the German-based Knauf Group, in April 2019.
"IP portfolios can do more than just allow you to sue somebody," the good-natured Petti tells Vanguard in July from USG's Chicago headquarters. "They can be an important tool to advance, grow and support a business."
USG's Chief Intellectual Property Counsel since 2008, Petti works with his Knauf counterparts to develop a comprehensive patent portfolio, furthering the business interests of both companies. The partnership also gives USG and Knauf access to new developments from both of their formidable research and development centers, which have been ground zero for so many cutting-edge products essential to modern construction.
That's cheating!
USG needed an IP legal specialist 13 years ago, its trade secrets having been compromised by former employees who went to work for a competitor. Petti having made his mark practicing IP law for over 20 years in the Chicago area, he took over the litigation and scored a $105 million settlement.
A pivotal moment, he recalls, noting "everyone could see there's real money in IP." How important that would be with the onset of a recession that staggered the construction industry, as well as its suppliers. While USG was short on cash during the Great Recession, it still grew by using its IP portfolio to advance a series of mutually beneficial deals in the United States and overseas.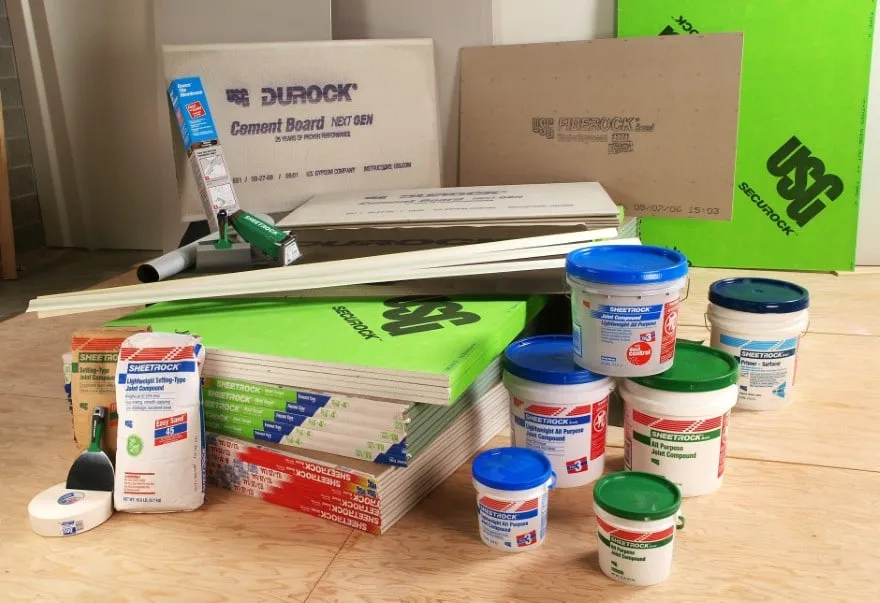 There was a joint venture covering Asia, the Middle East and Australasia, USG Boral Building Products, that opened new markets for USG's products and technology. The joint venture led to more than just business benefits, such a partnership with Habitat for Humanity in support of the charity's Impact Asia campaign. It's part of the greater good that Petti says can spin off a successful business endeavor.
"Not everyone can live in a plaster and brick home," he says, noting the affordability, quality and sustainability of the products used in the building of houses in the 11 Asia-Pacific nations where USG Boral and Habitat operate. "We're making quality housing affordable to those who otherwise couldn't dream of owning."
There's also the partnership with Tremco, which uses patented exterior panels with a factory-applied coating in place of wrappings or coatings. That creates a water- and air-controlled seal, enabling interior construction to proceed under almost any weather.
USG's patented ultralight wallboard building materials have also factored in the company's recognition four times as The Home Depot Supplier of the Year. Those wallboards have been industry changers, Petti explaining that USG reduced the weight of panels by as much as 30 percent while maintaining their strength, making them much easier to install, transport, stock and sell.
Petti for the defense
The extent of USG's business means much reliance on outside advisors such as the IP valuation and damages experts at the global consulting firm Charles River Associates. A go-to professional association for major law firms, corporations, accountants and governments, CRA assisted USG in leveraging the value of its IP to obtain equity and licenses in joint ventures. The firm also worked with USG developing a strategic approach to patent damages in a major litigation with one of USG's  competitors. Other advisors on Petti's speed dial include IP counsel at Pearne & Gordon, and Vorys, Sater, Seymour and Pease.
Petti explains that USG also partners with lawyers in every major market worldwide to secure patents and trademark registrations, work with government officials and enforce IP rights. For example, when Petti started with USG, he was surprised to find that its joint compound products used to cover drywall seams were a particular and frequent target of knockoffs outside of the United States. Through USG's enforcement efforts, that problem was greatly reduced.
Having made a career out of IP law, not much gets past Petti who initially didn't want to follow in the footsteps of his lawyer father. The social and physical sciences, as well as football, track and theater, were his focus as an undergrad at Carleton College.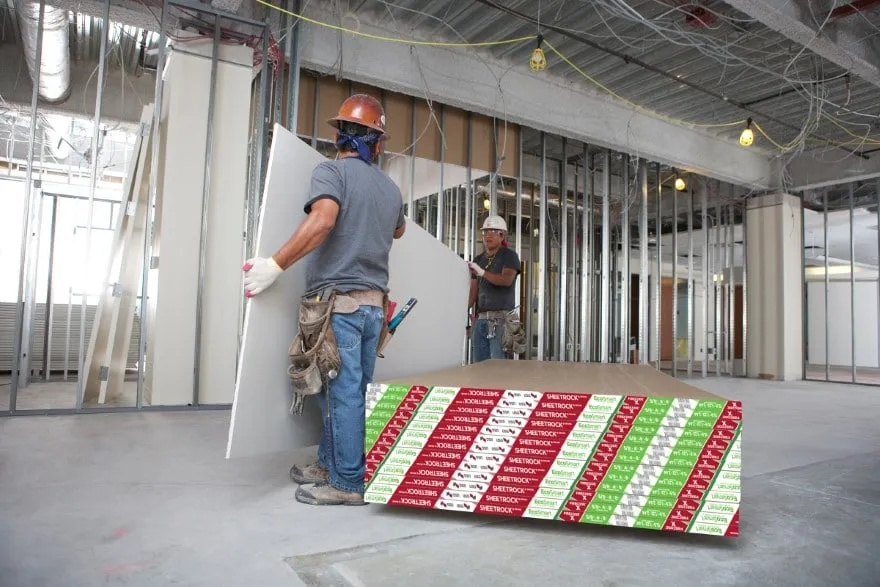 An "aha" moment seemed to occur during his stint as a paralegal in a patent firm, Petti recognizing that science and law could complement each other, and he earned a BA in chemistry at North Central College. Then came Drake University Law School, and upon graduating in 1985 he became an associate at Neuman, Williams, Anderson & Olsen, litigating and prosecuting IP cases well enough to achieve partnership in 1991 only to see the firm dissolve one month later.
Petti wasn't out of work for long, commencing with 17 years and a partnership at Fitch Even Tabin & Flannery in Chicago, again focusing on IP while representing not only Fortune 500 companies, but also small entities that lacked in-house counsel. While he wasn't looking to go in-house, USG called with an offer too good to pass.
Starting in law school, Petti says he recognized the value of the American Intellectual Property Law Association and has since served in a variety of AIPLA leadership positions, including a term on the AIPLA Board of Directors. Petti now chairs the AIPLA Fellows who are among the tops in their profession. Sometimes it puzzles him when others, even his wife, perceive IP law as a dry subject. It's most fun from the inside, he makes clear.
"As an in-house attorney you're able to do so much more," he says. "There's licensing, strategizing, portfolios, global work, growing the business. The skills I had developed as outside counsel have worked very well and have expanded during my time at USG."
View this feature in the Vanguard Fall II 2021 Edition here.
Showcase your feature on your website with a custom "As Featured in Vanguard" badge that links directly to your article!
Copy and paste this script into your page coding (ideally right before the closing