Quinn Kulik – J.D. Heiskell & Co.
From construction to livestock feed
From the plains of Nebraska, working for large, private and successful companies has been Quinn Kulik's mission.
"I've gone from working for a company that builds North America to one that feeds the United States and other countries," the personable Kulik tells Vanguard in December from Omaha, where both her past and present employers are headquartered. "I think there's a real honor and integrity in the two industries."
When pressed, Kulik acknowledges that coming to agriculture is like coming home. Last August, she became the new general counsel at J.D. Heiskell & Co., a family-owned but professionally run grain and commodity trading business that's more than a century old. It operates livestock feed manufacturing and trans-loading facilities in 11 states while exporting its goods worldwide.
While her previous post of 11 years as an assistant general counsel with the construction and design company Kiewit Corp. was rewarding enough, she says there's something extra special about coming back to the land. Though Kulik was born in Alaska—26 miles above the Arctic Circle—her grandparents were farmers from Nebraska.
A most general counsel
So, she is asked, what's it been like overseeing legal at J.D. Heiskell since last summer?
"The work is incredibly sophisticated and complex," Kulik replies. "I could be working on anything from a complex acquisition to a significant commercial issue where someone has defaulted on a contract, and we are considering arbitration or litigation. In a given day, we don't know what will come through the door."
She appreciates how J.D. Heiskell cultivates its agricultural connections to responsibly supply grain. The main part of that cultivation is building relationships that connect opportunities across the agricultural commodity supply chain.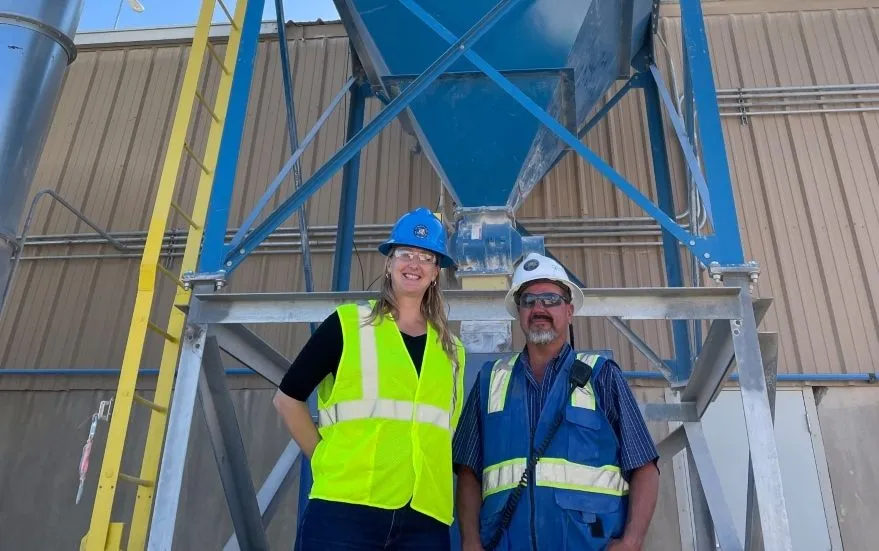 Regardless of where the grain is grown, she explains that J.D. Heiskell moves it through the supply chain—a process that involves a delicate mix of elevators, trucks, trains and containers. Much grain goes to California to feed dairy cattle, the Golden State being where most of the nation's milk originates.
A hands-on attorney with a small but capable in-house legal team, Kulik often partners with outside counsel. She describes her transition into the top legal role with much gratitude toward her predecessor, Joyce Dixon, who prepared Kulik for what was to come.
While welcoming Dixon's input, Kulik has her own modus operandi. No stranger to travel, she's visited over 80 percent of J.D. Heiskell's facilities and participated in town halls with Chief Financial Officer Jefferson Hillman and Chief Operating Officer Aaron Reid. Like the construction industry, she says agriculture is relationship-driven. The company belongs to the National Grain and Feed Association and she networks extensively.
"Every attorney—at the firms or in-house—must have a business mindset and understand the business from top to bottom," she says. "Otherwise, you're doing a disservice to your client."
The same goes into her selection of outside counsel and her go-to's include such business-minded firms as Kutak Rock, Baird Holm and Jackson Lewis.
Down on the farm
Business does run the world, says Kulik. To her, "running a farm is like being a CEO, CFO, COO and diesel engine mechanic, and having a character shaped by heart, intellect, bravery, and know-how." For inspiration, she hangs a picture of her grandfather's homestead in her office.
Though her parents opted for different livelihoods—dad as a doctor, mom as a nurse—both exemplified her grandparents' traits while providing health care where needed, be it in Alaska or the Heartland. The infant Kulik even arrived home in a dogsled that her father had built.
More conventional modes of transportation brought the family to Wisconsin where lifestyles could be only slightly less rugged. Kulik would chop firewood and shovel snow and spend summers on her grandparents' farm, delivering lunch via a three-wheeler to her grandfather—"one of the hardest-working men I've ever known." From feeding and butchering chickens, she learned farming from the ground up.
After Wisconsin, Kulik enrolled at Notre Dame in 1997 and became part of the first-ever NCAA varsity rowing team and a monogramed athlete to boot. She remained in South Bend for law school and, upon her 2004 graduation, moved to the Boston area.
"I figured if I could make it there, I could make it anywhere," she says, paraphrasing Frank Sinatra's sentiments about New York.
Though she did make it in Boston, Kulik opted for a Nebraska return. She clerked for the Nebraska Court of Appeals from 2006 to 2007, then logged a few formative years at Baird Holm in Omaha. She began an 11-year stretch at Kiewit in 2010, ascending to assistant general counsel of claims and litigation after initially focusing on government relations. It was also ideal preparation for last year's transition to J.D. Heiskell.
"I came from construction where relationships really matter," she says. "I understand the importance of looking someone in the eye and being able to make an agreement. The relationship focus is similar in agriculture, particularly with grain."
Nebraska Proud
The Midwest, particularly Nebraska, is a special place for Kulik. As a working mom with two small boys—one born at the beginning of COVID-19—she talks about the farmer mentality of raising kids.
"My family has a history of living close to one another," she says. "We all need help to make life work, and, for me, I'm close to my family who provides all sorts of assists to afford me the most opportunities with my career."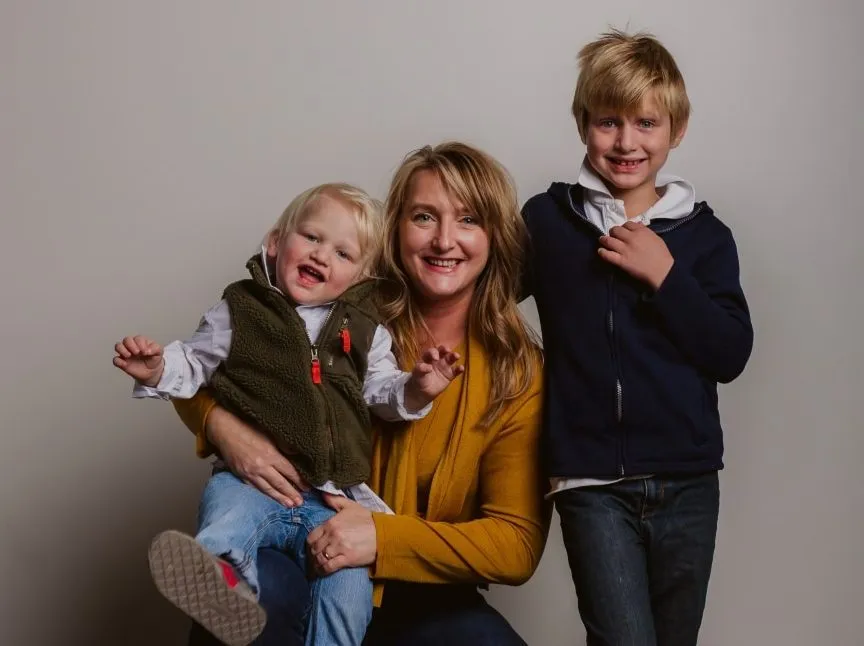 With J.D. Heiskell, it's a family oriented company that provides real support to its employees as well, and Kulik explains that is the perfect fit for her. And about that Nebraska charm and the feed business? To her, it's simple.
"If you haven't taken a sunset across the cornfield, you're missing out," she says. "We are in the heart of America. We're supplying the feed that supports integral parts of our economy. It's impressive to think about how much goes into feeding the country, and we're doing it coast-to- coast and back again."
View this feature in the Vanguard Spring I 2022 Edition here.
Showcase your feature on your website with a custom "As Featured in Vanguard" badge that links directly to your article!
Copy and paste this script into your page coding (ideally right before the closing