Sabiha Chunawala – Juniper Networks Inc.
Making her case in technology law
In retrospect it was a lucky break. Fresh out of the University of Miami School of Law in 1997, with a rich background in criminal justice, Sabiha Chunawala expected to be a prosecutor in Northern California, only to find that the district attorneys' offices had a hiring freeze with no thaw imminent.
But Chunawala, a first-generation Indian American, is nothing if not adaptable to changing circumstances.
It was the height of the dot-com era, and while not professing to be a technological wiz, she had studied intellectual property law during her last semester as a visiting law student at Santa Clara University. When a relatively new Bay Area company, Portal Software, Inc., offered her a part-time, temporary legal position, she accepted, and not out of desperation.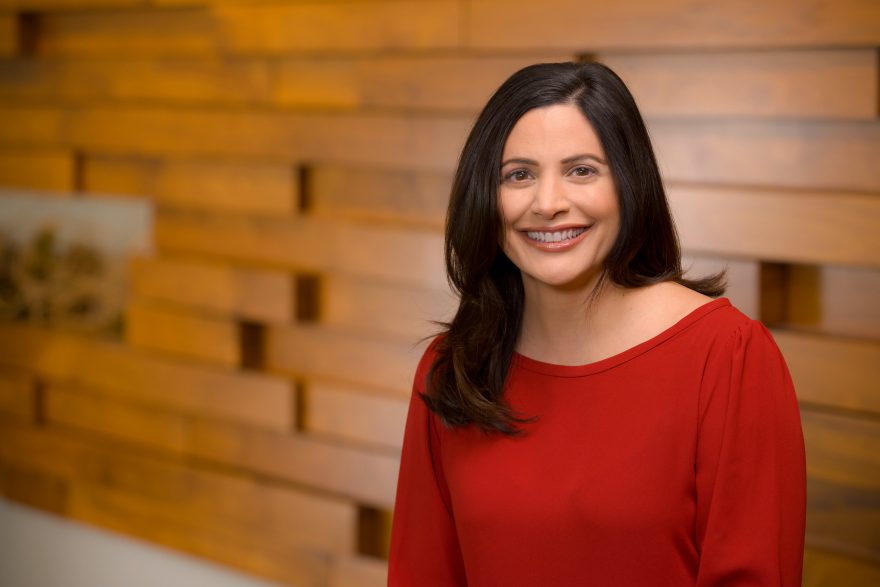 For she saw potential at Portal, and a few months after distinguishing herself, Chunawala was taken aboard full time, going on to serve seven years and rise to senior corporate counsel of a company that would be sold to Oracle Corp. for $220 million in 2006.
By then, Chunawala—who had done so much to contribute to Portal's growth—was already a year into her new role as senior corporate counsel with another fast growing company, Juniper Networks, Inc. in Sunnyvale, California, where for the past dozen years she's been instrumental, from both the legal and business sides, as the company has grown into a multinational heavyweight on the networking technology front.
Ever onward
"My philosophy? You need a path that you're firm on," says Chunawala, who, in 2014, was promoted to vice president and deputy general counsel. "But you have to be open-minded because circumstances may require that you change your course. Sometimes when one door closes, another one opens."
Juniper has pivoted its course since Chunawala came aboard, the company once primarily known for high performance hardware, is prudently expanding its focus on software and SaaS offerings, with increased demand by customers for enablement of more reliable and secure cloud-based services.
Having absorbed considerable on-the-job technology transactions as well as IP training at Portal, Chunawala and her legal team are well-positioned to weigh in on myriad matters.
It's still the early leg of a long journey, she tells Vanguard during a wide-ranging interview in May, adding that she relishes working on business issues as much as legal matters.
"I've found that I'm stronger as a business advisor and advocate than as just a legal or risk adviser," she says. "I love learning about new things and going outside my comfort zone."
For example, Chunawala explains there's a big difference between a software license and a subscription—a distinction that once seemed to elude some colleagues, but she and her team proactively developed training on these concepts to ensure that these offerings were set up correctly by the company.
Same goes for the need for clarity with customers, she reminds. Just as a tweet must economize its message in 280 characters, it was important to ensure that the product line managers understood that a SKU code description must concisely convey such critical components as time measurement, description of the product, units per second and any other use limitations to the customer.
And as Juniper continues to diversify into network management software, network security products and software-defined networking technology, it must maximize revenue streams that once may have been overlooked.
"When Juniper was focused only on hardware, they were often just throwing in the software with the product," she says of those early days with the company. "But there was a robust software operating system whose true value was not being extracted. As the industry transforms, a company has to monetize all possibilities and diversify its revenue streams."
It's long since been the modus operandi, with Chunawala working closely with colleagues at all levels of the company to develop new business models, services and solution offerings.
Trusted partners
Juniper, now a $5 billion operation with 9,400 employees active in 43 countries, the legal department can't get by without outside help, and Chunawala lauds the counsel of two San Francisco firms, DLA Piper; and Orrick, Herrington & Sutcliffe.
"DLA Piper has been our trusted outside counsel for as long as I've been here," she says. "Their tax and international law experts have really helped set us up in an optimal way. They know how companies should be organized to get the best tax treatment. Whenever I have a question about whether to resort to courts or arbitration in a certain jurisdiction, I seek their advice."
In other areas, the same goes for Orrick, noted for expertise in securities litigation as well as a commitment to corporate diversity. This firm has an exemplary record in programming related to elimination of bias in the workplace, and partners with the Juniper legal team in the career development and training of its summer interns.
Juniper was founded by Pradeep Sindhu, whose credentials include degrees from the Indian Institute of Technology in Kanpur, the University of Hawaii and Carnegie Mellon University. The company's executive and senior leadership, and board of directors, reflects the kind of diversity that so dovetails with a prime Chunawala interest.
When not working, the married mother of three sons may be found in various community endeavors, including serving as a Library Commissioner for the Town of Los Gatos Library; membership in Advancing Women Executives, a leadership program that seeks to advance more women in high corporate positions worldwide; and California Women Lawyers, a statewide bar association.
"I have a passion for bringing other women up the ladder," she says. "I try to take advantage of opportunities to impart in them the lessons I've learned."
Among those lessons: Success and authenticity needn't be mutually exclusive. Upon coming to Silicon Valley, Chunawala got all kinds of unsolicited advice: Voice lessons, hairstyle, wardrobe, etc.
"I didn't need to dress like a man, speak in a deeper voice or swear," she says with pride. "That didn't fit my personality, and I've been quite successful by being myself. Grit, work ethic, curiosity and being a problem solver—that's how I've succeeded."
And whatever early disappointment she may have had about not becoming a prosecutor, evidence abounds that she's wound up in the right position.
Case closed.
Showcase your feature on your website with a custom "As Featured in Vanguard" badge that links directly to your article!
Copy and paste this script into your page coding (ideally right before the closing