Victoria Newman – TMX Finance Family of Companies
Becoming a department of "How?"
Epiphanies can strike at any time: in moments of peace or panic, on a living room recliner or streets half a world away.
Victoria Newman's came right in the middle of a Caesar salad.
While attending a conference for general counsels in Naples, Florida, Newman had dinner with a longtime legal head at a Canadian book company. As Newman recounted her struggle to clearly define her department's role and input, the veteran GC offered up a jarringly simple—and surprisingly profound—bit of advice.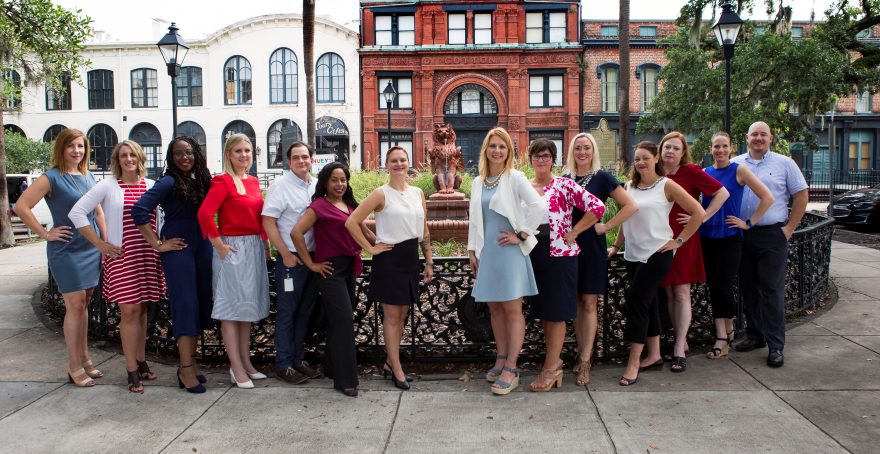 "She said, 'You have to find ways to remove roadblocks. It's about becoming a department of how, and not a department of no,'" recalls Newman, general counsel for TMX Finance Family of Companies. "And I said, 'That's it!' It hit me like a lightning bolt. I decided right then and there that I wasn't plowing a path forward; I was going to bulldoze it."
Clearing the way
The Georgia-based TMX Finance Family of Companies provides consumer credit products under the TitleMax®, TitleBucks®, and InstaLoan® brands. Since 1998, TMX has provided access to credit for consumers who are underserved by traditional lenders. With more than 1,100 stores across 17 states, TMX provides, according to Newman, "services to customers who have nowhere else to turn when they suffer short-term financial setbacks like medical emergencies or home repairs."
Since joining TMX in 2013, Newman's ascension has been similarly impressive—from litigation counsel to senior compliance counsel to general counsel in just over four years.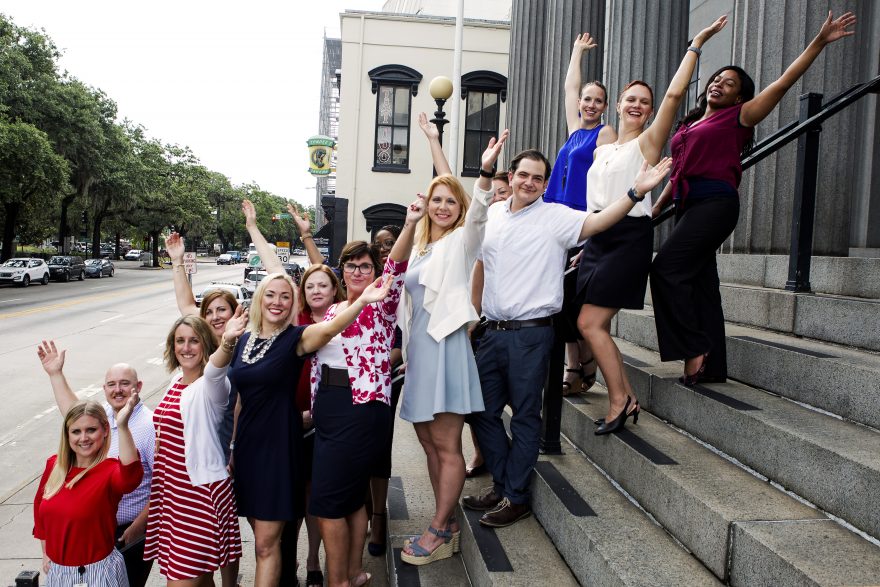 Having experienced nearly every function and facet of the legal department, Newman knew that maximizing its impact would require more than stronger words and heavier hands.
"We could say, 'This is a terrible idea that will land you in an orange jump suit holding up an inmate number,'" Newman illustrates, with a laugh. "Or, we can say, 'I really appreciate you bringing this idea to us. We might not be able to do it exactly how you envisioned, but I bet there's a way to make this happen.' We needed to think more about how we communicate. Not just what we're saying, but how we're saying it."
According to Newman, the feedback from TMX's executive management team has been overwhelmingly positive. Now, instead of "putting the brakes" on projects well into production—say, a marketing campaign or store expansion plan—Newman's team works with other departments earlier in the process, allowing for more accurate risk-assessment.
Filling the gaps
Of course, cultural recalibration is far from the only thing on Newman's docket. Her most pressing responsibility is to ensure that all the day's "little fires"—calls from senior managers about dissatisfied customers, issues relating to employees—are dealt with quickly and compliantly.
Given TMX's business model, litigation isn't uncommon. And while Newman's admittedly aggressive approach to litigation management and strategy has yielded significant savings for the company, the reluctance to settle means heavy caseloads.
"We read every line of every document to understand what might harm us from a compliance perspective," Newman explains. "We need to know what's getting out into the world so we can put together a consistent message and avoid being attacked on multiple fronts."
In addition, Newman dedicates extensive bandwidth to helping her 14-person legal team navigate myriad issues, from regulatory inquiries to contract requests to digital marketing strategies. Here, Newman has embraced the role of mentor, keeping tabs on her team's growth, not through quarterly progress reports, but cups of coffee.
"If you take the time to talk to people on a human level, to learn about their role and how they approach their jobs, you learn how to be better in your own role," says Newman, who also participates in a company mentor program outside her own department. "The question I'm always asking is, 'How can we be the most well rounded people we can be and all the while becoming better business partners?'"
Indeed, it's a mantra that the lifelong Georgian has always taken to heart.
Learning the ropes
For Newman, academics were always a priority. But it wasn't until her junior year at Trion High School, in a sleepy town in northwest Georgia, that Newman first heard her calling, when she joined the school's mock trial team.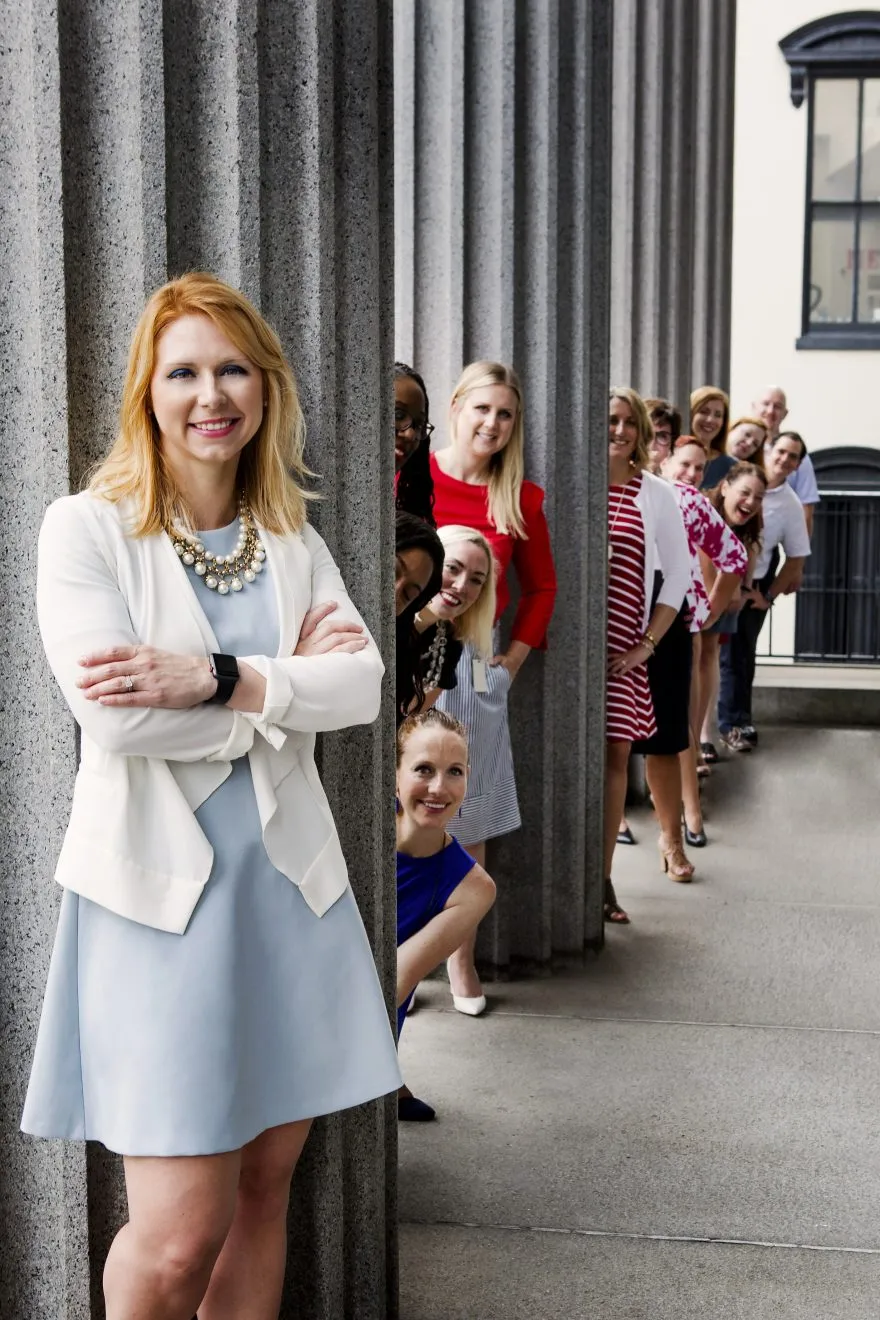 "I knew nothing about the legal field," Newman confides. "I quickly learned about the law, about the importance of public speaking and the process of building a case. I loved taking all these puzzle pieces and making it coherent, while convincing others it's the right way to put it together."
After earning her degree in Criminal Justice and Sociology from the University of Georgia, Newman believed she was destined for a future in criminal law. By her second year at Stetson University College of Law, however, her focus had shifted to the world of corporate litigation—high pressure, high stakes and replete with professional possibilities.
In 2008, Newman was hired as an associate at the Orlando firm of Holland & Knight LLP, where she represented businesses and individuals in both state and federal cases. Rewarding as the experience was, Newman realized that to have the biggest possible impact, she needed to make the move in-house.
That opportunity came in 2013, when she joined TMX as a litigation counsel. Over time, her roles and responsibilities broadened considerably, from smaller litigation responsibility to higher-order matters of product rollouts, strategic planning, and bet-the-company litigation.
Of course, questions of teambuilding and culture were never far from her thoughts. In 2018, she began facilitating regular inter-department breakfasts, lunches and happy hours. She takes the growth and development of her team very personally, and believes her responsibility as a leader is to foster enriching opportunities. All with the aim of building bridges, eliminating silos and bringing the entire team closer together.
"It's all about building relationships, both in the department and across the company," Newman says. "The more we interact and communicate with one another, the more we understand about each another and the goals behind a project, which in turn helps us all drive the company forward in unison."
Showcase your feature on your website with a custom "As Featured in Vanguard" badge that links directly to your article!
Copy and paste this script into your page coding (ideally right before the closing