Chicago State University
Disillusioned with medical malpractice suits, he became a student champion
In 2014, when Illinois Governor Bruce Rauner slashed funding for the state's public colleges and universities, Chicago State University (CSU), which serves approximately 7,000 students, primarily from the city's South Side, found itself on the brink of closure.
In an attempt to keep the university's doors open, Patrick Cage found himself in the unenviable position of delivering layoff notices to all of the university's approximately 950 employees. He was responsible for canceling CSU's spring break that year and negotiating with the nine collective bargaining groups on campus, groups representing everyone from professors to janitorial staff.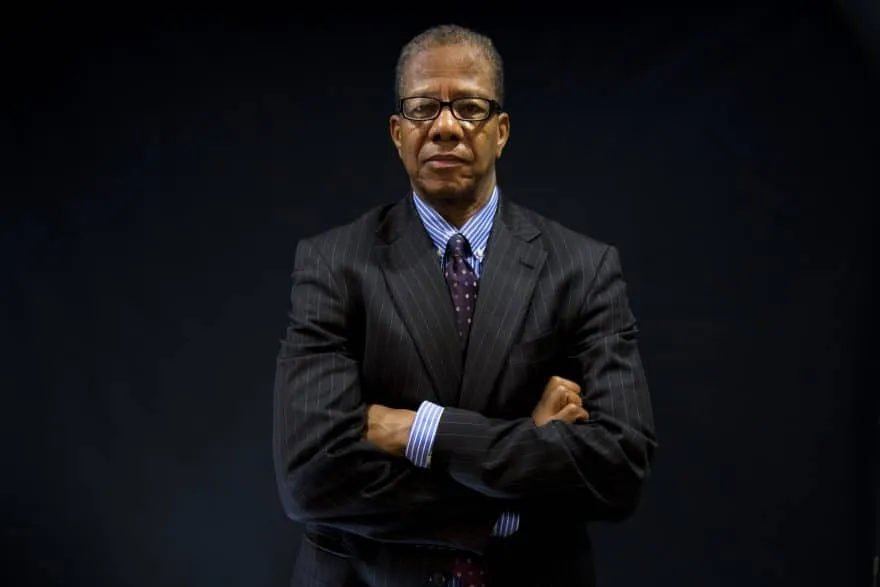 Cage, who now serves as CSU's vice president and general counsel, left the world of medical malpractice defense to become a higher education attorney. Driven by personal conviction, Cage has long fought to make education accessible. As his work at CSU demonstrates, sometimes that's an uphill battle.
Avoiding failure
In 2009, Cage joined CSU as what he calls a "corporate generalist" at the request of former CSU president Dr. Wayne Watson—the two had worked together at City Colleges of Chicago, where Watson was chancellor and Cage managed litigation.
When CSU lost its state funding, which, going back to its 1867 founding in a railcar, had made up about 30 percent of its total budget, Cage was made advisor to an emergency management team, comprised of various high-level individuals, including CSU's provost, the then-chief financial officer and the director of human resources.
"When we reached that crisis point, we were scrambling as a management team to keep the university doors open and were successful in that regard," Cage says.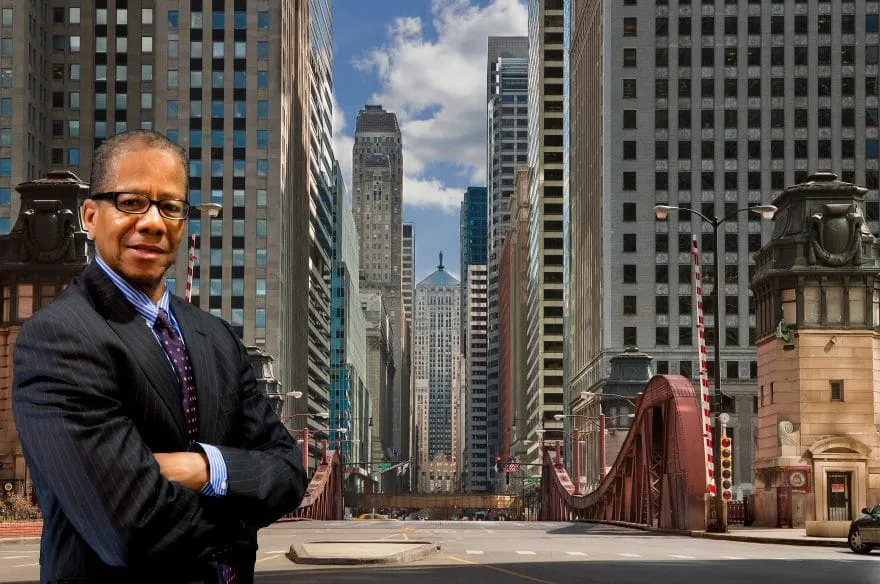 Though Cage had to deliver layoff notices to all CSU employees, including the president, the university was able to rehire about two-thirds or 600 employees, thanks to last-minute funds from the state.
In that crisis year, CSU feared it would run out of money on April 30, approximately two weeks prior to the end of the semester. So, in order to assure it met its legal obligations to provide students with the credit hours they had paid for, Cage suggested CSU cancel its spring break. He negotiated with professors, who agreed to teach through that week, and while the move ultimately benefited students, it was not necessarily flattered by local headlines.
Austerity keeps the lights on
Amidst the chaos, CSU did receive an eleventh-hour infusion of $38 million in order to keep its doors open, and it's been on stop-gap budgets ever since. In fiscal year 2015, its state funding was reduced to $20 million, which it didn't receive until the ninth month of the fiscal year.
"The fact that we made the tough decisions in doing significant layoffs back then sort of helped us through, and we're in a better position than a lot of other [Illinois] universities," Cage says. "CSU, because of the crisis, was the first to face the reality that we might have to close our doors."
Now, because of the "austerity measures" CSU took, he says, there are a few other state-funded universities who would have to close their doors before CSU.
Not in the clear yet, Cage still has some "back-pocket strategies." In 2014, when CSU lost its funding, it only had about $6 million in its foundation and much of that was restricted. To bolster the foundation, Cage transferred ownership of many of the university's properties to the foundation. If it becomes necessary, CSU could leverage those assets to come up with additional cash.
"Hopefully we won't have to resort to that," Cage says, with a bit of a laugh that speaks to his unflappable nature.
A moral pursuit
Though his time at CSU has proved challenging, Cage is undaunted and grateful, at least, to be challenged by something he feels passionate about.
For the better part of his career, he was a medical malpractice defense attorney. He made partner in large law firms, where he was making "huge money" but didn't feel he was making a positive contribution to society.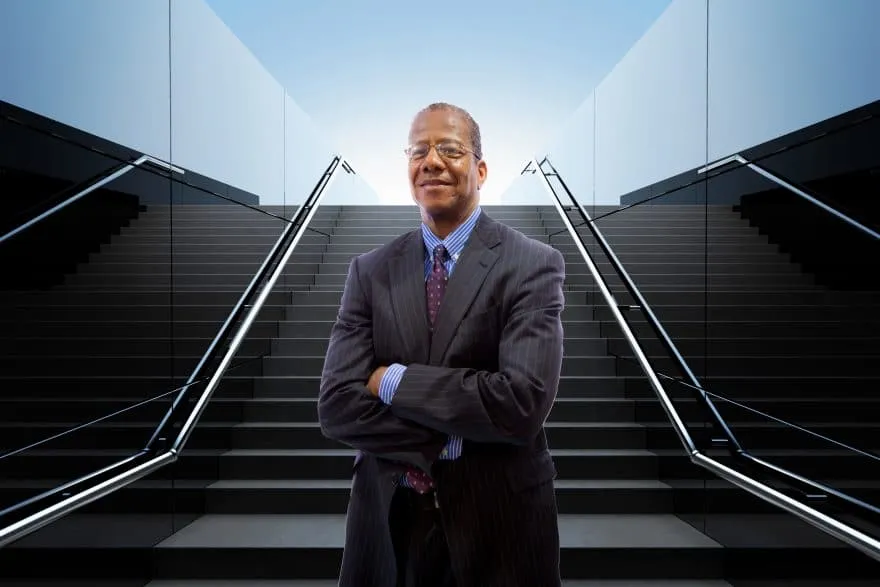 "At the end of the day, what I was doing was saving money for multibillion dollar insurance companies to the detriment of people who had suffered devastating injuries as a result of a touch with the medical system," he says.
After one particularly upsetting case, which involved the death of a mother, Cage decided to use his career for something he felt strongly about: public education.
"I think that, obviously, there are no guarantees in life, but I think education enhances the opportunity structure," he says.
Cage was the first in his family to attend college, and after his first trip to Illinois State University, where he earned his undergraduate degree, he started thinking of himself in different terms. He saw himself as a "college person."
"Education for me just clothed me with a whole different persona and sense of responsibility and sense of obligation," he says. "It has certainly enhanced the opportunities that have been available to me. I've traveled all over the world, and it just created opportunities and mind-expanding ideas."
An impact on all levels
Since leaving the world of medical malpractice cases, Cage has had a direct impact on the lives of students.
In addition to guiding CSU through a crisis, Cage started a mentorship program in which CSU students interested in the law can shadow CSU attorneys. And, while he doesn't have time to teach now, Cage did teach business law courses while managing litigation at City Colleges of Chicago.
"I was able to see the transformation in the eyes of students in the classroom and knew that I was in the right place," he says.
Cage has written articles and lectured on issues related to the law of higher education, as well as legal issues in health care. In his free time, he's an avid runner, with 12 marathons under his belt, including the prestigious Boston Marathon.
Cage's contributions have not gone unnoticed.
In 2014, after negotiating the first labor contract at a public institution that involved post-tenure review, Cage was named Top General Counsel for a University by First Chair, a professional organization that recognizes in-house counsel who have made significant contributions to the legal community.
Cage attributes his success in that case to his skills as a negotiator, but in most instances, he says, he owes his success to a non-adversarial approach and to his willingness to listen to others. While at CSU, he's gotten some of his best ideas from people who work as janitors, not necessarily people with initials after their names.
"Everybody has a story, a perspective, a level of creativity," he says. "Creativity and brilliance is not necessarily reflected in educational achievement. If you've got a genuine concern about people and you listen to their stories, solutions will present themselves."
Good advice coming from a medical malpractice attorney turned student champion.
Showcase your feature on your website with a custom "As Featured in Vanguard" badge that links directly to your article!
Copy and paste this script into your page coding (ideally right before the closing