Christina Ibrahim – Weatherford International Plc.
GC ready to build on her experience and acumen
Building a cohesive in-house legal team takes the dynamism to lead and the patience to listen and learn from the team members and the business units the team serves.
Building that team in a highly regulated industry such as gas or oil can be especially challenging. The legal professionals need to intimately understand growth opportunities that can be fleeting in a volatile business environment, while the business unit leaders looking to cash in on those opportunities need to understand the high stakes of risk management.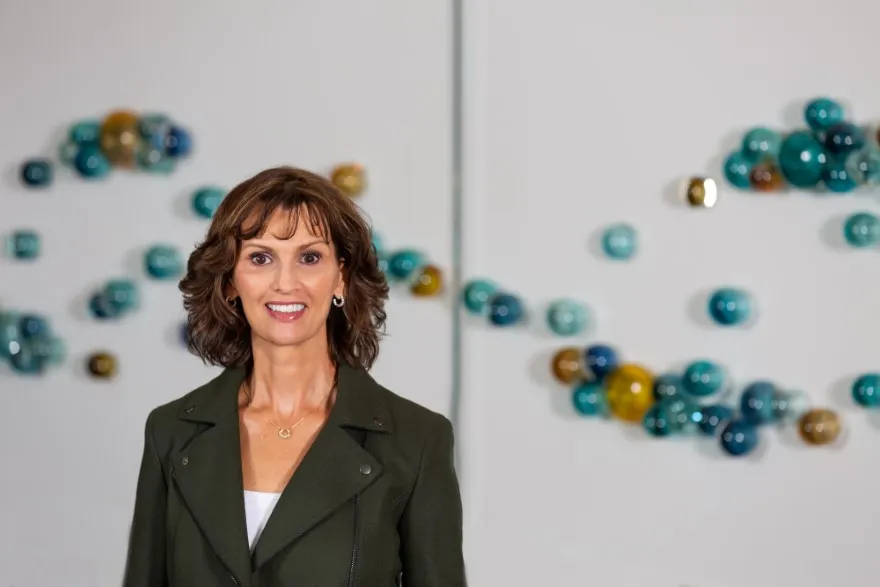 Such are the lessons Christina Ibrahim learned and imparted over the course of her career at Weatherford International Plc., the multinational oil field service company where she served as executive vice president, general counsel, chief compliance officer and corporate secretary for the past five years.
"It's never about saying 'no,'" Ibrahim says. "It's about working with your business partners to understand their goals and providing them a solution and path forward. I learned a tremendous amount in the five years. It was challenging. I was leaning on my patience, empathy, listening skills and communication as well as my legal training. I wanted all members to feel valued and heard."
Well before arriving at Weatherford in 2015, Ibrahim had begun an encompassing legal career, spanning litigation, securities, corporate governance, compliance, and employment and labor.
She's handled HR complaints in Venezuela and a joint venture between Halliburton and Shell Oil, all while advocating and mentoring to create more diverse and inclusive workplaces. And Ibrahim is ready for more, ready to bring her skillset and determination to another multinational corporation working in highly regulated spaces.
"I have attempted to be very intentional to get the most out of my career and opportunities presented to me," says Ibrahim. "I was trying to build a true, fulsome portfolio of experience and I have been successful doing so."
Stepping sideways, stepping up
Much of her development occurred at Halliburton, a global oil field services and manufacturing company. Ibrahim joined the company in 1997 after 2 1/2 years as a litigator at the private firm of Wickliff & Hall in Houston. The boutique firm counted Halliburton among its clients, and she was drawn to in-house work because of the variety and learning opportunities it held.
She found variety quickly, first as counsel for litigation and employment, then as senior counsel for Europe, Eurasia, Latin America and Canada.
In 2005, Ibrahim was tapped to become vice president, general counsel and corporate secretary for WellDynamics Inc. This joint venture between Halliburton and Shell Oil was founded in 2001 to create and provide intelligent well completion technology such as downhole permanent monitoring equipment, flow control devices, fiber optic sensors, surface data acquisition and automated control systems.
The leadership opportunity allowed her to guide Halliburton's 2008 purchase of Shell's interests in WellDynamics, as well as other complex M&A and intellectual property work while being part of the executive leadership team. By the time she left WellDynamics, the company was not only wholly owned by Halliburton, it had more than doubled in size.
Building a better workplace
Though Ibrahim relished the leadership opportunity at WellDynamics, she's quick to credit mentorship and guidance from former Halliburton General Counsel Bert Cornelison, who pushed her to develop as a lawyer and as a leader by taking risks instead of staying in her comfort zone of handling employment law matters.
"He was a champion of diversity," she recalls. "He told me I was capable of more, but it was up to me to take those chances and risks and move through the company and law department. It was the first time I considered I could do that, to think so big."
As her career continued, Ibrahim not only kept thinking big, she also invested her time in helping others to do the same. There was already a strong women's program at Halliburton, and as Ibrahim's chief commercial counsel roles expanded from the Western Hemisphere to the entire globe, she mentored members of a new generation of leadership.
While rebuilding Weatherford's legal department, Ibrahim made sure there was a network to build diversity and inclusion in the company.
"Wherever I am, it's very important my team represent diversity and inclusion and people can come to work as themselves and be valued," she says.
Weatherford brought more than just team building and advocacy opportunities to Ibrahim. Her role as corporate secretary allowed her to work with the board of directors—and seeing how its decisions were being made fascinated her.
"You must be prepared for the meetings and conversations with directors," Ibrahim says. "When they ask about repercussions, rewards or consequences, you need to be prepared and knowledgeable. Boards rely on the general counsel for knowledge of the law and business."
Born in Ohio, Ibrahim's family moved to Virginia and then Saudi Arabia, during which time she attended boarding school in Rome. She's a natural-born litigator, she says, but while she loves researching and presenting her points on any case, she also found a love for business that led her to Virginia Tech, where she earned a bachelor's in business management and finance.
The degree was also her springboard for law school, and Ibrahim served as articles editor for the law review before earning her JD with magna cum laude honors from Texas Southern University in 1995.
Ibrahim left Weatherford in June with a solid list of accomplishments complemented by a wealth of experiences. As she sets her sights on what comes next personally and professionally, those accomplishments and experiences and her skill set will guide her course.
"I created and led a cohesive diverse global department of 165 legal, risk/insurance, audit and security professionals," she says. "We came to be viewed as a trusted business partner. To be viewed as a leader, you must bring knowledge and build trust."
Showcase your feature on your website with a custom "As Featured in Vanguard" badge that links directly to your article!
Copy and paste this script into your page coding (ideally right before the closing