Jason Hale – Lee Company
Securing success for subcontractors—it's in Jason Hale's DNA
When Tennessee Governor Bill Lee was elected in 2018, it marked a time of transition for Franklin-based Lee Company. The family-owned construction firm with deep community roots was poised for change, given this milestone.
Stepping in as Lee Company's first general counsel in 2017, on the eve of the election, was Jason Hale. Growing up in the nearby Highland Rim region in a blue-collar construction family, Hale felt at home instituting legal operations for the 75-year-old company.
Nashville's skyline development has been reflective of the 2008 recession and the latest real estate expansion. Hale's job is safeguarding the company's reputation and revenue and protecting more than 1,400 employees in its mechanical contracting business.
"The company was about to step into a new world," Hale says, noting that Lee's move into public office marked a transition from a hands-on, family run business to a rapidly growing company taking on the expanding world of high-end construction projects in Nashville and beyond. "It was a move from the minor to the major leagues and I was the new player added to the roster to help get us there."
Growth like gangbusters
Lee Company had served the local market with skilled mechanical subcontractors since 1944, installing and fixing electrical, plumbing and HVAC infrastructure. The company could tackle everything from wiring a hotel to fixing the plumbing in someone's home.
"Anything related to the internal guts of a building is our forte," says Hale.
Times changed and business grew. Nashville experienced steady growth, and between 2015 and 2016 business was particularly explosive.
"Everyone started moving here, including numerous corporations," he says. "We had more tower cranes per city block than anywhere else. You'd look twice and a little hole in the ground would turn into a 14-story building."
In Nashville's renaissance, Lee Company helped lead the way with work on hospitals, hotels, schools and other projects.
The most prolific project, however, is still underway: the five-phase project known as "5th and Broad"—a mixed-use property in the downtown area valued at more than $450 million and encompassing 2.4 million square feet. The development includes housing, retail space and restaurants and will be completed in in late 2020.
"It's the mothership of projects, an enormous game-changer for Nashville," he says.
Providing protection
Given the expansion, Hale's first initiative was managing risk in all areas of the business.
For years Lee relied on its senior executives and outside counsel to make a judgement call on issues. But in 2017, it chose to have its own counsel lay eyes on each contract to protect the business and its employees.
"Construction is a risk-reward business and the bigger we got the more challenging that can be. We needed to provide structure and balance in decision-making," Hale says.
Lee's business objective was to support an environment for growth in its service and construction sectors by building relationships with business partners and customers of all types to create what Hale calls a "culture of credibility."
"By taking the time to talk with people, we made solutions work before the projects even started," he says.
It was important to step up the protections for Lee Company while simultaneously delivering great results for a customer, says Hale, explaining that operations on a job site can go sideways fast when schedules get compressed, especially if there's not enough skilled labor.
"Bad things can happen quickly and we wanted to head off problems," he says.
While resolving existing disputes is part of the job, Hale's goal is to prevent them. He likened it to working at a fire department.
"Putting out the fire is important. But just as important, you have to investigate what led to them in the first place," Hale says. "Most importantly you want to resolve things peacefully and make sure these problems don't happen again. You don't want to ignite the situation and fight the people who hire you."
True to form
Hale's interest at Lee was sparked from the moment he learned of the job. Steeped in the tradition of construction, he had an affinity for it since his father, Roger, worked as a superintendent during Hale's childhood—Hale even swung a hammer himself.
Initially he saw a different future for himself and went to school. Graduating with a degree in economics from Middle Tennessee State University in 1999, he worked in the financial industry for a few years and later earned a JD from Case Western Reserve University School of Law in 2007.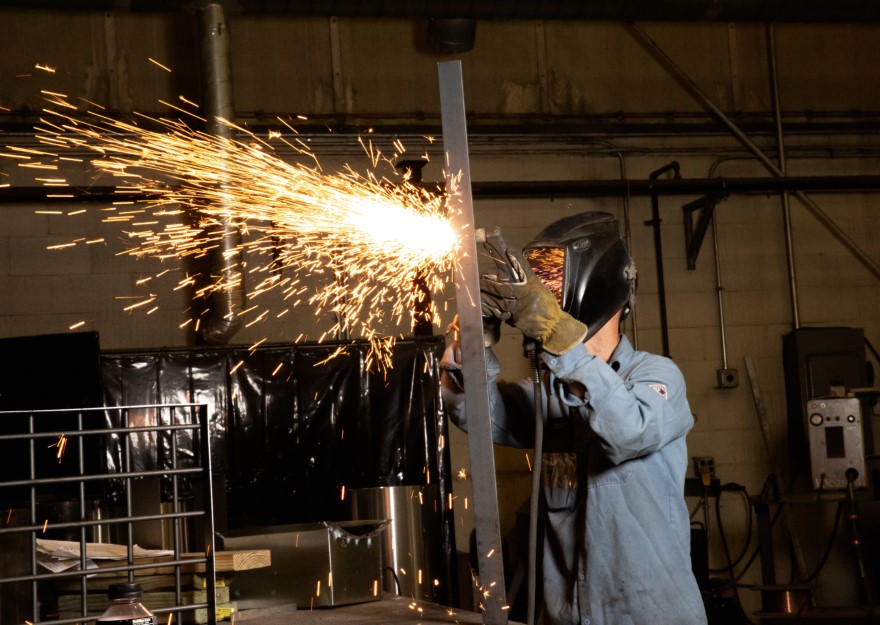 Over a decade, his legal career would take him from Washington, D.C., as a summer associate at K&L Gates in 2006, to assistant attorney general at the Tennessee Attorney General's Office in 2013. Working in health care for a time, he was looking for something different.
"Construction was an industry I could get excited about," he says. "At heart I am a blue-collar kid; it's in my DNA."
Coming into a business that had never had a lawyer, his priority was relationship-building.
"You can draft the best policies, but it won't matter if nobody trusts you," Hale says. "I wanted to assure folks I wasn't hurling thunderbolts from day one."
Building rapport, he shared when it made sense to fight battles, or to live and fight another day—especially with long-term clients. It's the art of being both warrior and diplomat.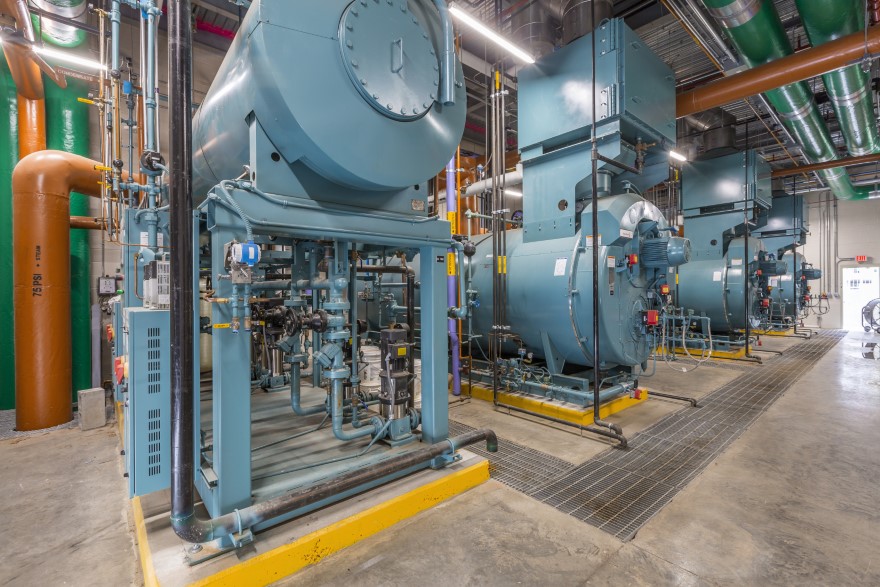 Hale also handles litigation management, labor law, issues in corporate governance and safety. Nurturing business relationships is helping Lee's mission of being the premier provider of mechanical contracting services in Tennessee, Kentucky and Alabama.
"Everything stems from my respect and appreciation for our employees," Hales says. "I'm one of them and try to make sure I listen to them and speak their language."
By helping provide protections for Lee's workforce, Hale ensures employees have job opportunities and can raise a family. Seeing that unfold, as well as watching each project develop, inspires him. When he feels the tug to get involved, he works at Habitat for Humanity to connect to the cause.
"Construction allows me to become part of something," Hale says. "The results are tangible, going from an empty slab to something beautiful. It's a great reward for a job well done. It's obvious and it feels good."
Showcase your feature on your website with a custom "As Featured in Vanguard" badge that links directly to your article!
Copy and paste this script into your page coding (ideally right before the closing