Joshua Markus – Ardagh Group
Legal and business messages in a bottle … or can
Joshua Markus comes across as the complete package. Bright, articulate, friendly and in good humor, he makes a good first impression. Perhaps, best of all, he seems to have a lot of substance, which had to be among the reasons his services weren't just retained, but upgraded, after his company was bought last year, fittingly enough, by another global packaging heavyweight.
It could have been the opposite scenario. The role of a general counsel can turn precarious when his or her employer changes ownership.
But Ardagh Group kept Markus on the North American leadership team after acquiring a portion of the U.S. plants owned by Rexam in the summer of 2016. Markus had integrated himself well at Rexam's North American headquarters in Chicago. He managed all aspects of Rexam's North and Central American legal requirements, including the negotiating and drafting of its customer contracts with well-known consumer product companies, overseeing litigation and leading M&A efforts. The University of Wisconsin law grad is now continuing his work on an even bigger stage.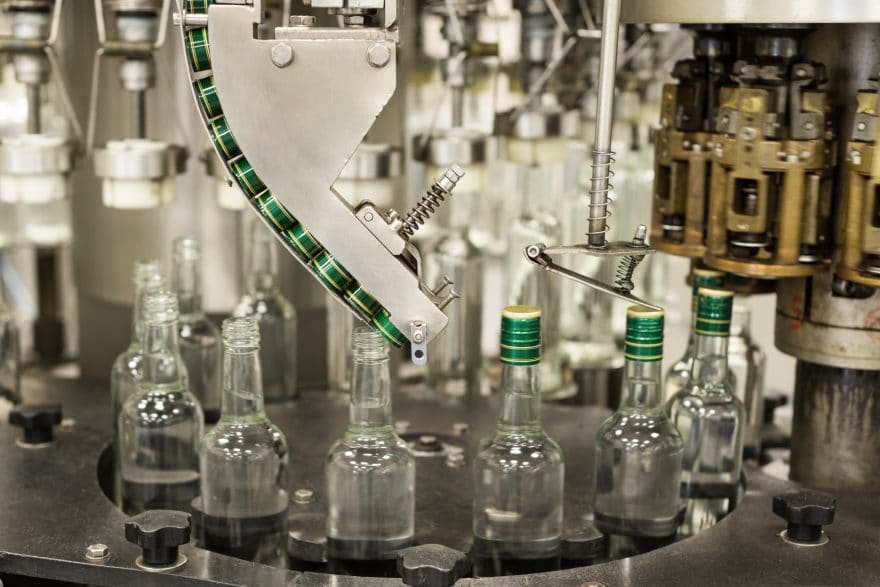 "I like being a part of a great team, to be in the midst of the decision-making, offering advice and making decisions based on both legal and business acumen," Markus says. "And I see the value in being expedient; it comes from experience in making legal and business decisions in a timely manner."
Can-do spirit anywhere
He obviously was doing everything well at Rexam, where he worked from 2008-2016, including the last three years as general counsel for North and Central America. Previously, he was in private practice at McDermott, Will & Emery out of law school and, prior to joining Rexam, was a senior attorney of mergers and acquisitions for Walgreens.
Also in the consumer-packaging industry, London-based Rexam was a leading manufacturer of beverage cans, supplying beer, juice and soft-drink manufacturers from its 55 plants in North and South America, Asia and Europe. In 2016, in order for the Colorado-based Ball Corp. to acquire Rexam, the Federal Trade Commission required Ball to divest eight aluminum can plants to Ardagh in the United States, together with other plants in Europe and Brazil. That's how Markus changed companies while remaining in his Chicago office.
Markus concedes he wasn't very familiar with the packaging industry when he joined Rexam almost 10 years ago, but he's a fast learner, and understands—among other things—that the consumer packaging market is large and complex.
Markus interacts with individuals at all levels of the company to make decisions based on the best information available. His new position allows him the opportunity to support both Ardagh's glass and metal food businesses in North America and the beverage can business.
"To fully understand our business, one of the first things I did was get out of the office," he says. "You can't be shy. You can't wait for others to call on you or to come to your office. You've got to take the initiative and develop relationships at all levels. It's not all about legal; it's understanding the roles every function offers in moving a business enterprise forward."
And, he stresses, it's very important for in-house lawyers to understand the business operations they represent. It's critical, Markus believes, that in-house counsel learn and understand more than the legal issues, all the more so because the lines between legal and business issues are overlapping more and more. Markus notes, "The numerous matters that I participate in that combine core legal and non-legal components have increased significantly over the years."
Further, the legal group must be a true partner. "I don't want to be the office of 'no,'" he says. "It's better to ask 'how about this' or 'have you thought about an alternative?'" he says. "It won't help in-house relations if you're just saying 'no' all the time. We better have practical business/legal solutions whenever possible."
Effectiveness and speed
While many corporate legal departments lack the resources of private firms, the daily needs of the business remain and can be quite challenging. Increasing efficiencies is critical to keep up with the demand.
Mindful of international time zones, he often starts his mornings before sunrise, reviewing inbound email from Europe and talking to colleagues before heading to the office. He is ready to shift gears quickly, depending on what is needed, regardless of function, addressing the needs of commercial, corporate, regulatory, compliance and litigation.
"It's about effectiveness and speed," he says. "Often you need to make quick decisions on which issues need immediate legal attention and which issues demand more strategic thinking. In this business, it's very important to prioritize."
Moreover, it is crucial to have reliable external counsel.
"My trusted advisers understand my business and give me pragmatic and honest counsel," he says. "I don't want to engage counsel who provide me unrealistic legal counsel nor do I want counsel who are shy about speaking up."
That's yet another reminder to Markus of how integrated and effective the total operation must be. He believes a legal department can go a long way toward facilitating success by recognizing the needs of every department and aligning these interests with overall company success.
It's this diversity that provides a great deal of job satisfaction.
"I really like understanding all aspects of the business, and being a driver and partner who helps make the decisions that move the business forward," he says. "But it's still about being a part of a great team. It's our people that make the difference in strengthening the alignment across functions, whether it's between legal, commercial, manufacturing or across continents."
Showcase your feature on your website with a custom "As Featured in Vanguard" badge that links directly to your article!
Copy and paste this script into your page coding (ideally right before the closing