William Barker – Hi-Crush Inc.
Barker has a cool head on any court
There's something about pressure in any pursuit that can shape a lawyer's character. For the British-born William Barker and his twin brother, Richard, it was the years spent as doubles partners in collegiate and professional tennis.
Quite the record those Barkers blazed, first at Rice University where they racked up 35 victories in 2003 before losing in the semifinals of the NCAA Division 1 championships. Turning professional one year later, they qualified for Wimbledon as a wildcard pairing that lost in the first round to the top ranked team in the world at that time, Jonas Bjorkman and Max Mirnyi.
"If you lose, you might as well lose to the best," rationalizes Barker, who's since gone on to the legal courts, having returned to Texas in the fall of 2005 to matriculate at the University of Houston Law Center and earning his J.D. three years later. While now he only wields the racket for recreation, Baker applies the same mindset to his professional life that once made him a formidable doubles player.
"When you play a competitive sport, the mental part of the game is just as critical as the physical," the passionate Barker tells Vanguard in June. "You can't crack under pressure. The pressure situation I felt on the tennis court has served me well in my legal career."
And he took on a high-stakes position last November when he returned to his former employer, Houston-based oilfield services provider, Hi-Crush Inc., as general counsel and chief commercial officer.
Home again, sort of
"In some respects, it was almost like I never left, but in others I felt I was coming back to a new company," says Barker, who had held several positions at Hi-Crush from 2013 to 2019 before departing for a 19-month stint as associate general counsel at another Houston company, the human resources provider, Insperity Inc.
"I wasn't expecting a call. I think they recognized that change was needed and believed I would be a good fit, given my legal and commercial background at the company."
Both backgrounds would be needed. Hi-Crush, like so many other companies in the energy industry, had been staggered by the downturn in oil and natural gas prices. It had filed for Chapter 11 bankruptcy protection in June 2020, emerging in October after securing a $25 million asset-backed loan, canceling its common stock, eliminating $450 million of debt from its balance sheet and putting in place new directors and an executive team that would include Barker.
The energy industry somewhat rebounding as of July, there should be more demand for Hi-Crush products and services that include offering frac sand production, wellsite storage systems, last mile services and software for the frac-sand supply chain. This time, however, he says Hi-Crush will focus on its assets in advantaged markets—among them, Wisconsin mines that it didn't divest during Chapter 11, as well as a couple of similar operations in west Texas.
The revamped Hi-Crush also seeks to further the development of its ESG—environmental, social, governance—platform, Barker goes on to say. Among the initiatives is its OnCore mobile mining technology that uses sand deposits near the wellsite, significantly reducing transportation-related carbon dioxide emissions, in some cases by up to 90 percent, over the life of the well.
All aboard for automation
Still the only in-house lawyer, Barker's load has been lessened by a legal support specialist who will assist in automating contract management for routine processes and compliance. Among his goals are to reduce the costs of outside counsel as well as to take a more active role on business matters.
"I believe my ability to understand all aspects of our business makes me a more effective lawyer," he says, reminding that he held operations roles during his previous Hi-Crush jobs.
As for Barker's new role at Hi-Crush, it'll be more defined as the company refocuses. Anyway, he likes solving problems, especially of a business nature, which is why he switched his interest from investment banking to law after graduating Rice with a degree in economics. Brother Richard stayed in investment banking and, since last year, has been chief financial officer at another Houston-based energy company, Noble Corp.
And the twin 40-year-olds have thrived far from their central Britain birthplace of Solihull.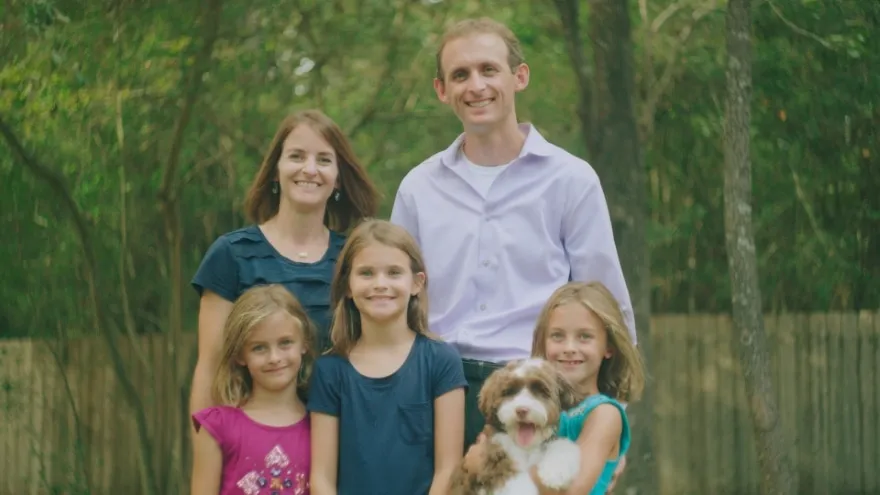 "Tennis was the reason we both ended up in Houston," says William Barker, who shared the 2004 Bob Quin Award with his brother as Rice's top senior male student-athletes. "It was a thrill to play doubles with him at Rice and then at Wimbledon."
They even proved a formidable as a driving force behind a class-action lawsuit in 2005, seeking an injunction to stop the Association of Tennis Professionals from changing its doubles format to two sets and a first-to-10 tiebreak. Such a move trivializes doubles play, the brothers said with the backing of many of the game's top players. Though by now William and Richard were each pursuing non-tennis careers, they felt loyalty to the game.
"We're not suing for the money," William Barker said at the time. "We're doing this for one reason: So doubles players can play doubles. We can't let them get rid of our game."
But the ATP essentially did, and life goes on. Good life, too, as Barker is proud father to three young daughters, relishes taking them to Britain and even coaches their soccer team.
"Being British, I know that game too," he says.
View this feature in the Vanguard Fall I 2021 Edition here.
Showcase your feature on your website with a custom "As Featured in Vanguard" badge that links directly to your article!
Copy and paste this script into your page coding (ideally right before the closing